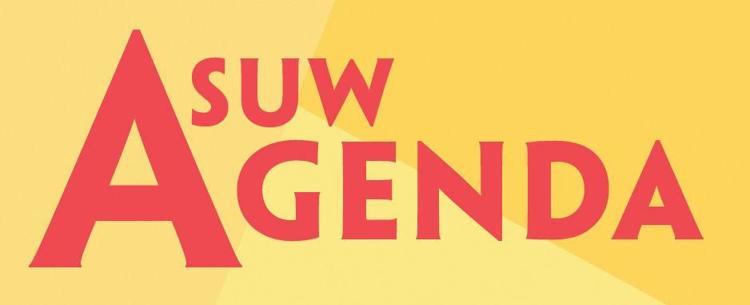 The ASUW Board of Directors (BOD) passed R-25-31, a bill on campus safety, and R-25-30, a bill in support of increased transparency in direct to college and major admissions at its May 16 meeting.
R-25-31, titled "A Resolution Supporting Stronger Measures to Improve Campus Safety," proposes a method for addressing campus safety in response to a variety of events including on-campus incidents, weather, and UWPD incident reports from the broader U-District area. Following its first passage from the senate April 30, the bill was criticized by BOD members for including claims that its authors could not back up with data and for trying to encompass too many problems in one piece of legislation.
As a result of that critical discussion during the BOD's May 2 meeting, the bill was recommitted back to the senate despite the extensive debate that already took place before its first passage, according to senate speaker Spencer Lively. During the recommittal process, the BOD, senators, and other interested stakeholders met to work out the bill's issues.
After ASUW President Ritika Jain announced that she would be working with all stakeholders to reach a final revision at last week's BOD meeting, it looked like a clear destination for the bill was in sight.
At last week's meeting, the BOD passed the campus safety bill with little discussion since its final version passed through the senate without clauses that made unrealistic claims, such as stating that student mental health would improve with universitywide notifications despite no evidence cited. These amendments directly resolved issues raised by ASUW Vice President Espen Scheuer at the BOD's May 2 meeting.
Ultimately, the board passed the bill unanimously even though its revision process was extensive and at times controversial.
The next bill that the BOD passed, R-25-30, advocated for increased transparency in direct to college (DTC) and direct to major (DTM) admissions, for the College of Engineering (COE) and the Paul G. Allen School of Computer Science. The bill's main function is focused to improve student awareness of the difficulty and competitive nature of admission into certain UW programs.
DTC admissions and transparency aren't anything new. During the BOD's April 26 meeting, director of university affairs Angelia Miranda led a discussion about the difficulties the university was experiencing due to its current admission policy around natural sciences and engineering.
Miranda explained that, essentially, many incoming students who are admitted as pre-majors and not to their first choice competitive majors have been given false information about how difficult the programs actually are.
The bill seeks to change that conversation, and inform students of their realistic chances before accepting a spot at the UW. Ultimately this transparency would make sure that students were not disappointed by their prospects or misled them into thinking that the admission process was easier than it actually was.
The bill also notes how the admission policy for the COE is holistic, evaluating more than just grades, but that the specifics of what a "holistic process" means have not been accurately outlined by the college.
Furthermore, the bill cited how the Allen School this year reformed its admissions style, which was an overhaul from the previous model. In this model, the school admits half its class through direct admission, and the remaining half is divided between transfer students and students admitted to the UW as pre-majors.
The bill additionally wants the UW to inform students of the admission statistics of the program before they apply, and more clearly explain the UW's admissions system.
Reach ASUW reporter Thelonious Goerz at news@dailyuw.com. Twitter: @TheloniousGoerz
Like what you're reading? Support high-quality student journalism by donating here.