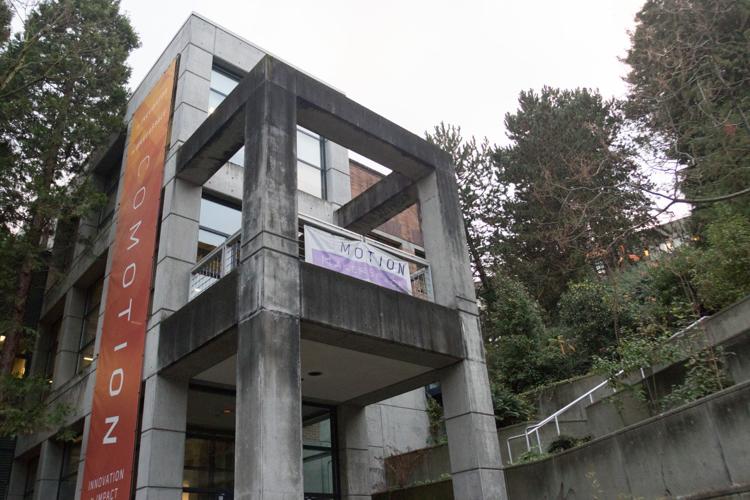 Update Nov. 26, 3:46 p.m.:
Originally published Nov
The CoMotion MakerSpace in Fluke Hall is set to close Dec. 31 and will be repurposed as an incubator for UW startups. In a Nov. 8 statement, CoMotion staff noted that the new startup space would "increase our ability to support spinoffs in markets where we see high demand." 
The startup space, a partnership with the College of Engineering and the Washington Nanofabrication Facility, will "be a space for UW spinoffs and startups with a focus on hardware and heavy prototyping."
The CoMotion MakerSpace in Fluke Hall opened five years ago for students, staff, and faculty to bring their ideas to life using tools such as 3D printers, laser cutters, and sewing machines. This innovation hub has served over 700 students per quarter and has supported over 75 startups. As users, students have the opportunity to request machine models, paid for by the Student Technology Fund. 
Although CoMotion's letter expressed excitement surrounding the changes, many students who utilized the MakerSpace are frustrated with the move. Theresa Tran, a junior studying human-centered design and engineering (HCDE) and psychology, has used the MakerSpace to foster her interest in sewing and print signs for different RSOs.
"It's like students versus startups," Tran said. "The big thing is accessibility for all students from all majors, of all walks of life … Taking that away takes that space of creativity, that space of exploration, and minimizes access."
A 2020 fiscal year annual review from CoMotion cited budget uncertainties, including a 30% budget cut and 15% staff reduction during the 2018 fiscal year, contributed to the decision to close the Fluke Hall CoMotion MakerSpace. 
Joshua Vasquez, a Ph.D. student also studying HCDE, emphasized the emotional significance of the MakerSpace. He described how the space is full of failed 3D prints, student-made graphics lining the walls, laser cut chess boards, and other proof of life.
"I would describe the space as loved," Vasquez said, noting that the space is run by and for students, who often use the space for personal projects. Vasquez also made public comment in front of the Board of Regents to express his disapproval of the MakerSpace's closure.
CoMotion MakerSpace also houses RSOs, like the UW Hyperloop team and Robomasters, and classes, such as an HCDE course Tran is taking on physical prototyping. In their announcement, CoMotion noted that students could use other makerspaces around campus, not run by CoMotion, including The Mill in the McCarty Residence Hall, Area 01 in Maple Hall, and The 8 in McMahon Hall.
Tran, however, is skeptical that these alternatives could realistically serve the same amount of students, noting that The Mill's access is often restricted due to classes being held in the same space.
"I think this decision speaks to a forgetfulness about the meaning of a university," Vasquez wrote in an email to CoMotion MakerSpace users. "Specifically, the University of Washington is primarily both a research and educational institution, not business. As such, incubating our student body to become responsible agents in a changing world should far outweigh any inclination towards financial gain from the explosive growth of a promising business plan."
As these developments continue, CoMotion will continue to offer training and mentorship to its members. 
Lara Littlefield, associate vice president of innovation at CoMotion, says the organization is working on a FAQ sheet to answer further questions.
Reach contributing writer Annika Prom at news@dailyuw.com. Twitter: @AnnikaProm
Like what you're reading? Support high-quality student journalism by donating here.