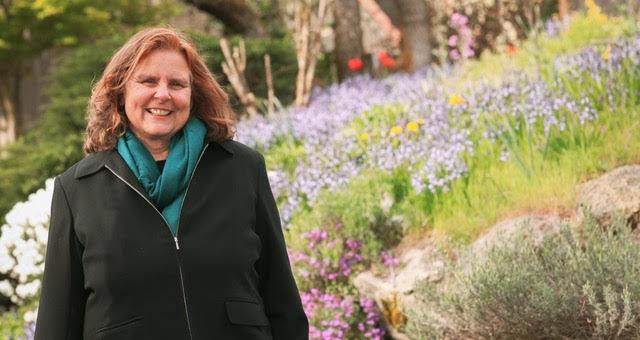 Amid the many progressive candidates running for the District 4 Seattle City Council seat, Cathy Tuttle is working hard to spread her message of community and environmental organization among those in the district.
The twice former UW student, with a Ph.D. in Urban Design and Planning and a master's degree in Anthropology, spent years working for Seattle Parks and Recreation before becoming frustrated by the red tape and bureaucratic processes that made it difficult to get anything done within city government. While on a family trip to Sweden, she got the opportunity to learn about and teach on the tie between community and the environment.
After the trip, she came back to the United States, touring the country and gathering firsthand accounts of our dire environmental situation. Her activism followed in full swing.
"I've started a lot of environmental organizations over the last 25, 30 years," Tuttle said, showcasing her effort to make a difference in the burgeoning issue.
The most notable of her proposals is Seattle Neighborhood Greenways, a program that strives to provide safe streets to those who chose to walk, bike, or roll –– rather than drive –– to get around throughout the city. With this program, she hopes to see more people using these alternative modes of transportation.
Yet, perhaps her proudest environmental achievement came in 1992 before her trip abroad, when she helped create the Indicators of Sustainable Community list alongside the group Sustainable Seattle. These indicators include the likes of voter participation and air quality, along with any other conditions that factor into the fluidity of interaction within a community.
"If you look at [the list of indicators], you see a lot of the things that we're talking about right now with the Green New Deal," Tuttle said. "It's not just about environmental things, it's about the health and well-being of the community as a whole."
In terms of UW-centric policy positions, Tuttle expressed her praise with many university initiatives. Singling out the Campus Sustainability Fund (CSF), a group on campus that provides funds to sustainability-focused projects, Tuttle claimed that this was one of the most impressive aspects of environmental action to be seen on campus.
"They just do such good work, one of the most notable of which is the bike mail service," Tuttle said, referring to a project that enables all mail on campus to be delivered via electric-assisted bikes. "It would never have been possible without the CSF."
She expressed hope for groups such as Sustainability Credit Coalition, a group on campus attempting to add a sustainability credit to the general education requirements that all UW students have to fulfill in order to graduate.
"Taking courses on sustainability and the environment here at the university are important," Tuttle said. "I think it's important to talk about the ethical issues of one generation ruining the home of future ones."
Tuttle expressed hope that this increased awareness on the subject through education will lead to future action. These groups on campus, among others, show her that young people are rallying together to bring climate change issues to the forefront of the public's minds. With this, she believes the UW administration will continue to take environmental problems seriously, and positive change will result.
Another core tenant of her platform is addressing the housing crisis in Seattle, which is another important indicator of sustainable community.
"We haven't done a good job at providing affordable housing for the people who want to work here in Seattle," Tuttle explained. "And we haven't properly helped those who therefore are left homeless."
She acknowledges that Seattle is a beautiful city with attractive jobs that draw people from afar, yet expresses concern with the lack of regard the city has presented for those who are left behind when housing prices consequently shoot up.
Ultimately, Cathy Tuttle believes that her prior experience, from Seattle Parks and Recreation to working with coalitions to create the indicators of sustainable communities, makes her immensely qualified as a candidate. Her campaign sees her out on the streets daily, talking to members of the community about her policies and the changes she wants to see in Seattle. As Tuttle prepares for Thursday's candidate forum at the Cascade Bicycle Club, she is hopeful about the campaign, and is excited to see where she will end up.
Update: An earlier version of this article mentioned that Cathy Tuttle had a degree in Urban Design and Planning and a Ph.D. in Anthropology, and that Tuttle went on a trip to Sweden "on a whim." The article has since then been revised, indicating Tuttle has earned a Ph.D. in Urban Design and Planning, and a master's degree in Anthropology. It also now describes her time in Sweden as a family trip. 
Reach reporter Jacob Slater at news@dailyuw.com. Twitter: @jpslated
Like what you're reading? Support high-quality student journalism by donating here.