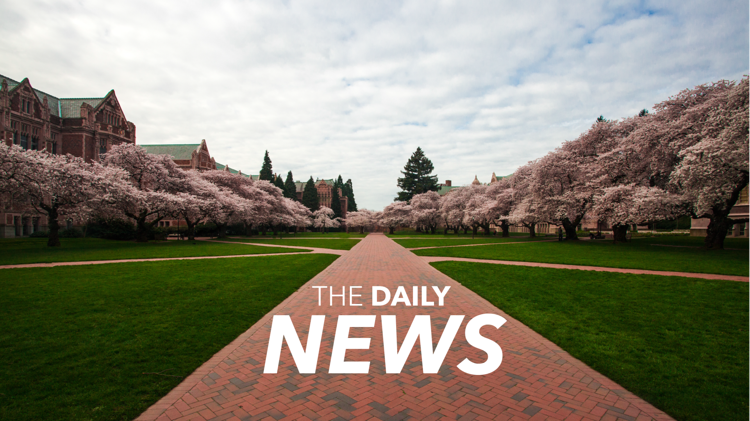 UW President Ana Mari Cauce announced Monday the broad outlines of what a fall quarter with a mix of remote and in-person instruction will look like as COVID-19 restrictions continue.
Classes of less than 50 students will attempt to meet in person in large classrooms to maintain social distancing, while larger courses will be taught online like spring and summer quarters. 
All of this could change, however, if the path of the pandemic shifts over the summer. Cauce says the current plans are based on King County being in Phase 3 of reopening when classes start Sept. 30.
"Protecting the health of our community is a responsibility we all share, and we will all need to be flexible," Cauce and Provost Mark Richards said in their message to the campus community. "No one can predict with absolute certainty the course the pandemic will take, and it is possible that we may have to pivot to all-remote learning, as we did in spring quarter, if the virus is spreading too quickly in our state."
King County is currently in Phase 2 of reopening. Cauce notes, though, that cases are rising across the country, including in Seattle, which could complicate the university's plans. 
The university is prioritizing classes that most need to be carried out in person, such as labs and clinical or studio courses as well as usual classes for first-year undergraduate students. 
Students can check their time schedules to see if their specific courses plan to be taught remotely or on campus. Courses that will be offered remotely in the fall will be clearly identified as such and will not have an assigned room. 
Incoming students will learn more at summer orientation and as they register for classes. 
Classes will be staggered so as to allow for social distancing while passing between classes. In buildings with narrow hallways and limited space outside of lecture halls, classes will not be scheduled back to back. 
Gov. Jay Inslee recently released guidance for higher education institutions preparing to re-open, with requirements such as mask wearing, limits on class sizes, and personal protective equipment requirements. 
Students will be given the option to continue their studies through remote instruction if they do not wish to return to campus.
Housing in the fall will also look a little different. Most doubles and triples will house two students and some doubles may be turned into singles if they are on a floor with a communal bathroom. Haggett Hall South Tower will be converted into an isolation space for confirmed cases to avoid the spread of the virus in the residence halls.  
"Contact tracing and voluntary expanded testing to spot any potential outbreaks early will also be part of our campus protocols," Cauce wrote. "Our testing protocol is in development with faculty and clinical expertise from across campus and will be finalized soon."
University officials will be holding a town hall July 10 at 10:30 a.m. to talk more about the plans for the fall. 
There are currently 83 confirmed cases of COVID-19 across the UW's three campuses, 73 of which are associated with the Seattle campus, according to the university's environmental health & safety department. Forty-three of the cases are students, 33 are staff, and seven are faculty members.
Reach News Editor Jake Goldstein-Street and General Sections Editor Ash Shah at news@dailyuw.com. Twitter: @GoldsteinStreet @itsashshah
Like what you're reading? Support high-quality student journalism by donating here.