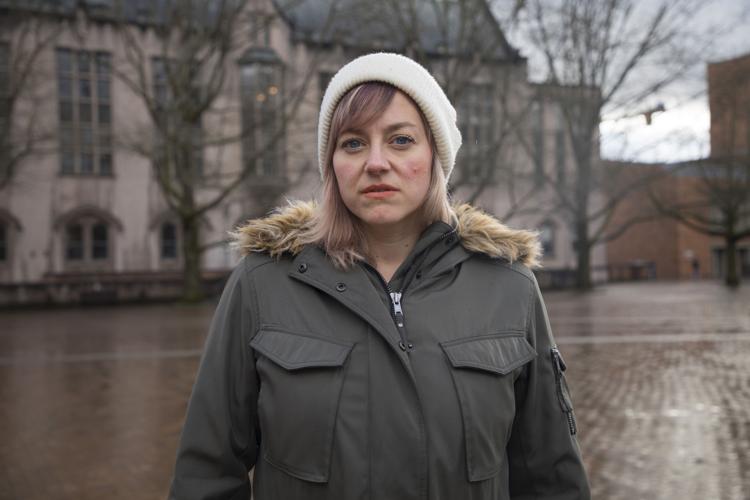 After UW President Ana Mari Cauce served as a professional reference for her alleged rapist, part-time lecturer Candace Faber will not return to UW's Information School (I-School) next fall. Faber says the decision is a culmination of several negative experiences she's had at the UW, including a lack of support from UW administration and gender bias within the I-School, where she currently teaches.
Faber says that her first year teaching at the I-School was a positive experience, but year two was soured by a new faculty member who "exhibited a lot of extreme gender bias behavior."
After several complaints, the I-School decided to hire a communications coach to mitigate conversations between the individual and faculty members who spoke out. Faber sees this as proof of UW's inadequate responses to issues of workplace gender bias and discrimination.
"I shouldn't be the person to do all this extra free work to teach this guy how to not be sexist," Faber said.
Although the individual was eventually moved to a different position, Faber says fighting for his removal was an emotionally laborious process, and made her reconsider staying at the UW.
The tipping point for Faber, however, came when Cauce supported Faber's alleged rapist. Joe Fain, who received a professional reference from Cauce, now holds a powerful and high-paying position in Bellevue, Seattle's wealthy neighboring city. Although Faber spoke out against Cauce, her action did little to remedy the issue as the UW president refused to meet with her in person.
"As guest faculty member, do I keep coming and spending time and energy to build this institution that doesn't care about me?" Faber said.
According to Faber, this feeling of hopelessness was exacerbated after students reached out to her in response to The Daily's coverage of her interactions with Cauce.
Faber's apprehension toward the UW came to a tipping point once she noticed a larger pattern at the UW among student survivors of sexual assault not being supported and gender bias not being adequately addressed.
"There's no way I can even consider this when I see that it's bigger than me," Faber said. "I already walk on to campus with a heavy heart."
Faber points to her status as a part-time lecturer as one reason why she is able to push back — a second source of income acts as a safety net when she speaks out against administration.
Last February, Faber took co-ownership of a cleaning company. In departing the UW, she intends to focus her time and energy into the company, as well as doing more writing and creative work. She says she is still open to working closely with the I-School and I-School faculty in the future.
Reach reporter Claudia Yaw at news@dailyuw.com. Twitter: @yawclaudia
Like what you're reading? Support high-quality student journalism by donating here.