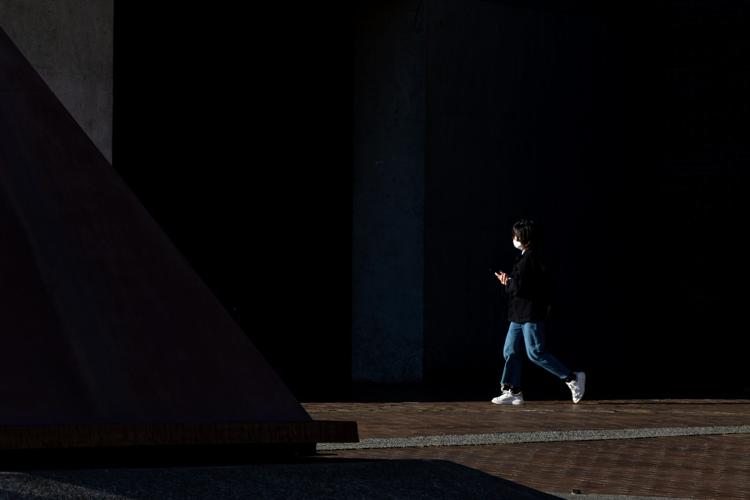 King County residents were directed by health officials earlier this month to wear face coverings in most public places. Seeing someone without a mask may induce anxiety or anger among people following these rules, and may even provoke some to say something to the individual. 
Confrontational impulses likely arise from an assumption that everyone who isn't wearing a mask is disobeying the laws on purpose, especially amidst a burgeoning movement against face covering requirements. But according to UW psychology professor Dr. Jane Simoni, it's important to understand that not everyone has spiteful intentions when they aren't wearing a mask. There are a number of legitimate and understandable excuses.
Some may have underlying health conditions, while others may be wary of racial profiling when wearing a mask, a concern expressed by Sens. Kamala Harris and Cory Booker.
There is also a strong possibility they just forgot. Simoni said wearing masks is a new behavior that has to be learned, and in order for behaviors to be learned, there are certain requirements.
First, people need information, and this can be hard to obtain in the whirlwind news cycle. Governments were initially urging people to stop buying masks to save them for frontline healthcare workers, but now masks are being widely required, which can cause confusion over the drastic change in narratives.
Second, people need access or the ability to follow the behavior. They need the money to buy a mask, access to a store or website that sells them, and they need to know how and when to wear them.
The third and most important component of behavioral change is motivation. 
"You might have access, you might know how to wear them, you might have the information, but you might not care," Simoni said. "You might not be motivated because, in your mind, the costs outweigh the benefits."
Out of these three conditions, motivation is the one that likely needs to be addressed in order to get the highest rates of compliance. 
Simoni said she would not recommend "vigilantism" — personally confronting non mask-wearers — or a crackdown by law enforcement. These methods of extrinsically motivating people, using outside forces to convince a change in behavior, are not the most effective. According to Simoni, internally-driven motivation is the key. 
"When [people] actually have their own opinions about it and they hold certain values strongly, that will mean they are intrinsically motivated to do something," Simoni said. "That does tend to be more associated with actually changing your behaviors."
Simoni said an open and empathetic conversation that changes social norms surrounding masks would help people find motivation. Creating a positive culture where wearing a mask is encouraged and appreciated is more effective than one where not wearing a mask is disparaged and denounced.
Simoni also stressed the power of social media. For example, actor Kevin Bacon started the #IStayHomeFor challenge where he asked followers to share six people that motivated them to stay at home. This type of social media campaign motivated people to find positive reasons to isolate, and a similar approach would be beneficial to promote masks, Simoni said.
"People can be encouraged to adopt and maintain health behaviors," Simoni said. "And I think mask wearing will probably become one of those."
Reach reporter Spencer Kelly at news@dailyuw.com. Twitter: @spencerwkelly_
Like what you're reading? Support high-quality student journalism bydonating here.