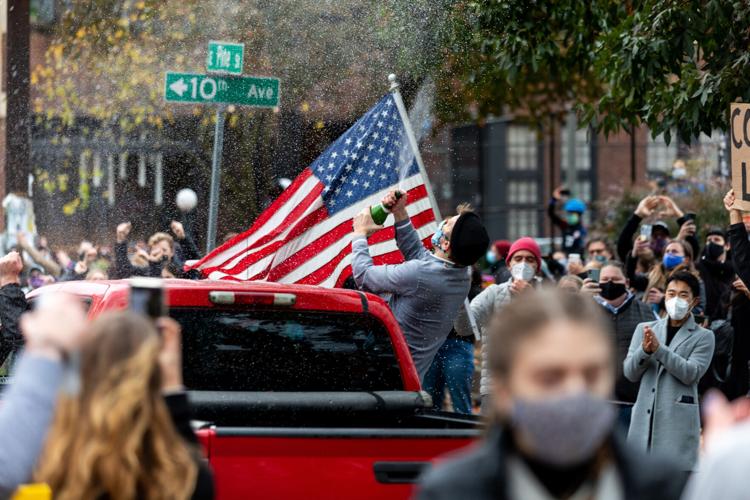 The flaws of the Democratic Party's electoral strategy, how anger and anxiety is driving white voters, and the future importance of building a diverse coalition were just a few of many topics discussed in a recent UW panel Nov. 6 covering race and the 2020 election.
The panel was hosted by the Washington Institute for the Study of Inequality & Race, and was the second of four in the institute's 2020–21 series with the university. 
The panel was speaking under the presumption that Biden was favored, but had not won the election for certain. 
"70 million people voted for this white racist, sexist, homophobic, xenophobic man," Christopher Parker, an associate professor of social justice and political science, said. "Let's just not lose sight of that."
Since the panel, the Associated Press called the presidential election Saturday morning, making Joe Biden the likely president-elect.
Despite the presidential victory for Democrats, as the vote count finalizes, the election's margins (and the results of key Senate and House races) have many on the left wondering what happened after being projected as heavy favorites nationally for months.
"The Democratic Party still needs to do a better job of thinking about certain states and communities where they could have been a lot more robust right instead of chasing these white working-class voters that left 40 years ago," Fordham University's Christina Greer said. "Why don't we double down and make sure that voting efforts in Milwaukee, in Chicago, Detroit, Atlanta, and Philly are actually seamless?"
White voters shifted from 46% Republican in 1992 to 54% in 2016, while Black, Latinx, Asian, and Native Americans have all consistently shifted toward the Democratic Party. Both major parties' undervaluing of a young and racially diverse coalition was a theme throughout the panel, as was the left's misunderstanding of what drives white voters.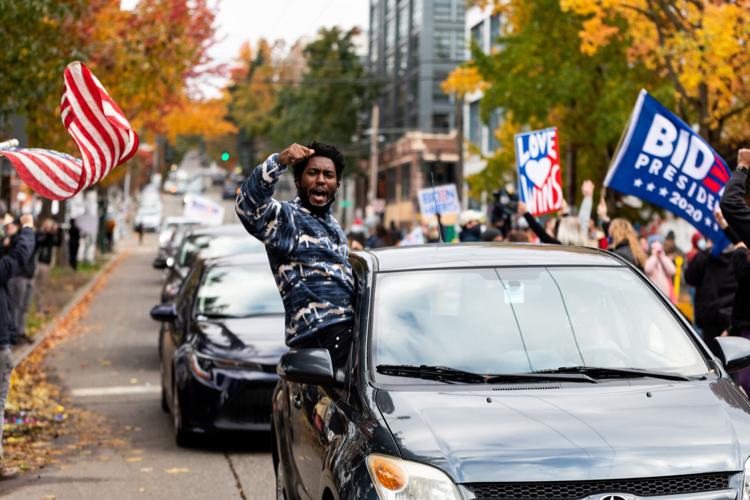 "It is not fear, it is anger and anxiety … It's this idea that they are losing their country, they're losing their society, they're losing their way of life," Parker said. "This is not about economic anxiety or material self-interest. Look at all the working-class whites that stood to lose healthcare, but they still voted for this fool."
Parker and the University of Southern California's Jane Junn also spoke on how education has been overvalued as a factor in driving voters, emphasizing the importance of looking at more intersectional factors.
"You have to look at race and gender first, and probably also class — those three are the combined unholy trinity of American politics," Junn said. "Education doesn't get the same amount of income for women as it does for men, for Black people as it does for white people, so you don't get as much out of education."
What progress can be made with the new political landscape was one of the final topics covered. While the former vice president is heading toward the White House, the panelists noted a large reason he was chosen was because Democrats were trying not to "rock the boat," casting doubt on the outlook for progressive policymaking over the next few years.
Democrats have lost five seats of their House majority and need to win both of the two runoff senatorial elections in Georgia on Jan. 5 to get an evenly-split Senate. If that happens, they will still be facing a Supreme Court that now heavily favors conservatives, leaving an uphill battle for any policy coming from the left.
"I think it's ambitious to talk about policy —  I think useful, great to dream about, but ambitious — to talk about policy at least in the next two years," Junn said. "I think '22 is going to be a terrible, terrible fight." 
Despite what will be an uphill battle for change, Parker concluded emphasizing the importance of maintaining political pressure and not settling for the status quo. 
"To do more of the same, and keep playing small ball, it's just not going to do it," Parker said.
"I think there needs to be a more ambitious policy agenda. I mean, it's better to try and fail than not try at all."
Reach reporter Patric Haerle at news@dailyuw.com. Twitter: @patrichaerle
Like what you're reading? Support high-quality student journalism by donating here.