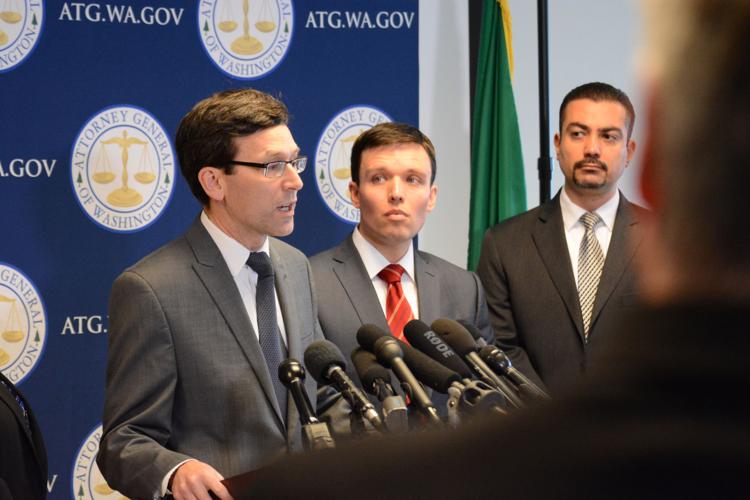 Story updated 8:15 a.m. Thursday:
State solicitor general Noah Purcell announced via press release Thursday morning that he has formed an exploratory committee for the office of attorney general in 2020.
Purcell made it clear he would only seek the office if current attorney general Bob Ferguson does not seek re-election.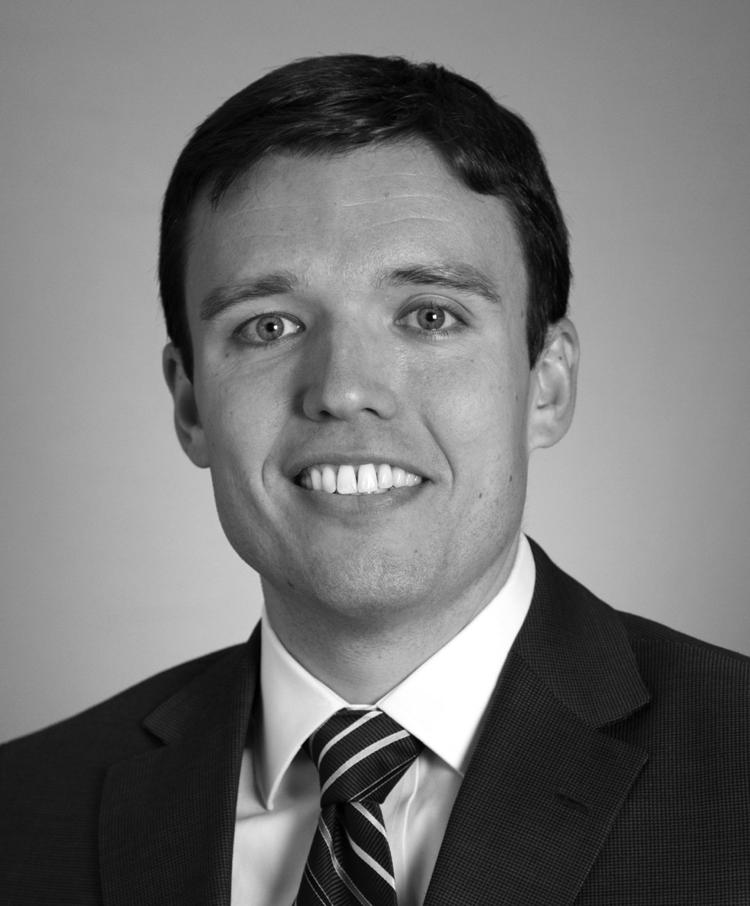 "I am announcing an exploratory committee for Attorney General in the event the office is open next year because I want to build on the great work we have done," the announcement reads.
'Purcell for the People,' the campaign's official site, also launched with a video focusing on Purcell's work in the last six years as solicitor general, the top litigator in the attorney general's office.
Most central is Purcell's success arguing in the Washington-led lawsuit that halted implementation of President Donald Trump's "travel ban" executive order, thrusting Purcell into the national spotlight in early 2017.
"The people of Washington need a great lawyer, and I'm ready on day one to do the job," the statement continues.
The Daily first reported Wednesday evening that Purcell had officially filed as a candidate for Attorney General in 2020 with the Public Disclosure Commission (PDC). Purcell, a Democrat, registered on April 1, according to the PDC.
The current attorney general, Ferguson, has not announced whether he is seeking reelection or another office, although Ferguson has long been expected to seek the governor's office upon its next vacancy.
Current Gov. Jay Inslee has not ruled out a third term as governor as he seeks the Democratic nomination for president of the United States in 2020. Last month, at Gov. Inslee's official announcement event, Ferguson told The Daily he would make a decision regarding his political future after Inslee makes his own decision regarding a third term.
"If [Inslee] runs for a third term as governor, I'd run for a third term as AG. If he decides not to run for a third term, that's when I'd make my decision," Ferguson said.
Purcell's candidacy for attorney general is suggestive, though not definitive, of Ferguson having made a decision regarding the next office he may seek.
The Daily contacted the attorney general's office on Wednesday afternoon but did not receive a response to requests for comment.
Both Purcell and Ferguson earned their baccalaureate degrees from the UW ('02 and '89, respectively). Purcell went on to earn his J.D. from Harvard Law, where he served as editor of the Harvard Law Review before working as a law clerk for former U.S. Supreme Court Justice David Souter.
While at the UW, Purcell spent a year on the ASUW board of directors. The following year, when his then-girlfriend, now-wife, Jasmin Weaver was ASUW president, she was a plaintiff in a lawsuit against the university. The couple won the case in 2001 and eliminated an energy tax administrators added to students' tuition statements deemed illegal by a King County Superior Court judge.
Purcell and Weaver helped found the student group Affordable Tuition Now! which fought and lobbied to keep tuition low for students. Purcell was awarded the Mary Gates Leadership Award for his advocacy.
Inside the classroom, Purcell took a number of philosophy of ethics and law courses and both he and Weaver were participants on the UW Ethics Dawgs debate team, which won nationally in the Intercollegiate Ethics Bowl in 2000.
During his time at the UW, Ferguson served as ASUW president for the 1988-89 academic year.
Ferguson would be the first heavy-weight entrant into the governor's race, but is not expected to be the last, including on his side of the aisle.
In a poll released last month, Ferguson leads state Democrats in name recognition and early support. The poll tested Ferguson against King County Executive Dow Constantine, another former Husky, and 2016 Republican nominee Bill Bryant, among others. Ferguson led Democrats with 24.6% but trailed Bryant who led all candidates with 46.3%, with 21% unsure.
Reach Development Editor Devon McBride at news@dailyuw.com. Twitter: @DevonM98
Like what you're reading? Support high-quality student journalism by donating here.