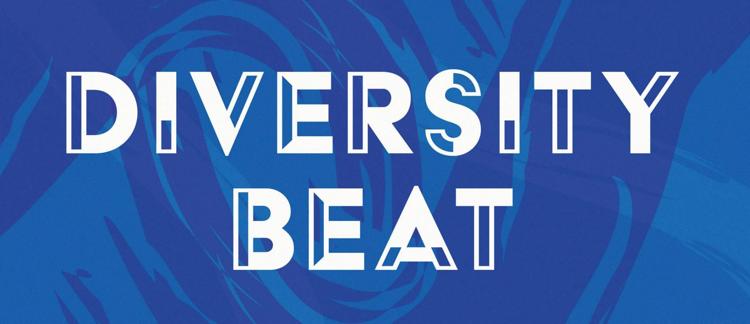 The Indigenous Education Initiatives and the Banks Center for Educational Justice of the UW College of Education hosted a Gathering to Center Native Teacher Education on May 2, an event that highlighted the work of two Native teacher education cohort programs that partner with tribal communities to center Indigenous knowledge in education.
"It has implications for the kind of research that happens, the type of teacher preparation, the knowledge systems that are taken up, [and] the way teaching and learning are conceptualized,"Filiberto Barajas-López (Purépecha), associate professor in the College of Education, director of the Indigenous Education Initiatives, and director of the Native Education Certificate Program, said. "We hope the event opens up these questions and possibilities for people to reflect on their own work."
The four guests at the event were Native scholars and educators who shared their knowledge about building Native teacher education programs at the University of Oregon and the University of Arizona. The goal of the event was to continue the conversation about Native education, understand its challenges, and advocate for Native resurgence.
"By them being here, they can help bring communities together and relaunch a different dialogue around Native teacher education and what it looks like to build such programs with Native communities at the center of such important work," Barajas-López said. "[Along with] the responsibility of institutions like the University of Washington and the College of Education to support Native communities."
The event focused on programs that supported Native educators and youth.
"Nationally, the teaching force is predominantly white — upward of 80% — [which is] also true in tribal communities. The need for Indigenous and Native teachers in communities is dire. That ask is coming from tribal communities themselves," Django Paris, inaugural James A. & Cherry A. Banks professor of multicultural education and director of the Banks Center for Educational Justice, said. "This work builds on the work [done by] Filiberto and the Indigenous Education Initiative and others have been doing with tribes."
The event began with a welcome by Anthony Craig (Yakama), the director of the UW Leadership for Learning Program, and acknowledging the land and its Yakama and Coast Salish lineage.
"For all people on these lands and near these waters, it's right and just to honor Indigenous people as the stewards of these lands and water from the past, in the present, and into the future," Craig said. "For me as a Native person, I do this acknowledgment to welcome and honor our ancestors and continue their work in service of my descendants with humility and intentionality."
Michelle Jacob (Yakama) and Leilani Sabzalian (Alutiiq) spoke about the Sapsik'ʷałá (Teacher) Education Program in the Department of Education Studies at the University of Oregon. In its 18th year in the running, this 12-month program enables Indigenous students to gather as a cohort so they can develop a sense of community and learn from elders.
"How often are [our university classrooms] intergenerational?" Jacob said. "You need elders and adults learning and envisioning together."
The program also draws critical Indigenous pedagogy and works in consortium with nine federally recognized tribal nations in the state of Oregon.
"This is not just good practice," Sabzalian said. "This is a fundamental obligation of what it means to move beyond land acknowledgment as lip service and leverage the power of universities to take part in nation building."
Sabzalian and Jacob discussed the challenges faced by the students in their program, and how they stood up to the college to make it a better place.
"When we say we support Indigenous self-determination, that means valuing Indigenous voices, even when they are speaking back and calling for changes [and] saying, 'I want a different way,'" Jacob said. "Diversity means changing the status quo."
They both also discussed the challenges they've faced when developing the program, among them the gatekeeping mechanisms within institutions, such as entrance exams. However, they've kept moving forward in reclaiming space for Indigenous students in such institutions with colonial legacies.
"When we're harnessing the power of the institution to further nation-building and self-determination, I feel like that grind is really worth it because it's [a] fundamentally life-changing intergenerational project," Sabzalian said.
Afterward, Dr. Valerie Shirley (Diné) and Jeremy Garcia (Hopi) introduced their work on the Indigenous Teacher Education Project (ITEP) at the University of Arizona, a program that was founded with the goal to increase the number of Native teachers who serve Native schools and communities. Shirley started with a slide that explained their relationship to the work.
"Growing up and embodying the knowledge associated with the stories, ceremonies, and language associated with [the Diné Nation] was my first education," Shirley said. "I do practice a lot of the ceremonies. We have a daughter, and she loves her identity. That's something we're working to instill in her."
Garcia mentioned a range of Native movements like #SavetheSalmon, which focused on the removal of four dams along the Snake River, and #NoDAPL. They went on to explain that ITEP builds on Sandy Grande's Red Pedagogy by taking a justice-centered approach, seeing teachers as nation builders with a sense of solidarity and creating a critical awareness of oppressive structures.
"Grande proposed the … framework of Red Pedagogy to rethink the ways in which teaching is a de-colonial project and integrates both democracy and indigenous sovereignty," Garcia said.
A component of ITEP focuses on reclaiming personal narratives. Shirley showed photos of students in the program who were drawing visuals of their readings. In one photo, a student is shown going through "boarding school customs and they are forced to leave behind their culture, language, and practices."
"This process is personal and embodies self-reflection about oneself and your family … so care is critical to that process," Garcia said.
Garcia also showed some curriculum developed by students who created them through an Indigenous consciousness, with one in particular that centered on the Hopi creation story.
"In order for our youth to understand their relationship to land, we have to go back all the way to our creation story and how we came to exist," Garcia said.
The event ended with questions from the audience. One key theme was remembering one's positionality on Native homeland. For example, the UW, situated on the land of the Duwamish and Coast Salish people, and institutions like it, have a responsibility to center the knowledge of Native communities in education.
"You have to remind people that indigenous education has already been paid for with the land," Jacob said. "We need to move beyond those arguments about numbers on spreadsheets and see it as a moral responsibility.
This event was an opportunity for attendees to consider their own responsibility to support tribal communities and the education of Native youth. Jacob said that this support can exist in the form of advocating for readings from Native authors or attending events hosted by Native students.
"I think that the core of being an ally is that you're validating Indigenous knowledge," Garcia said.
Reach diversity beat reporter Aleenah Ansari at news@dailyuw.com. Twitter: @aleenah_ansari
Like what you're reading? Support high-quality student journalism by donating here.