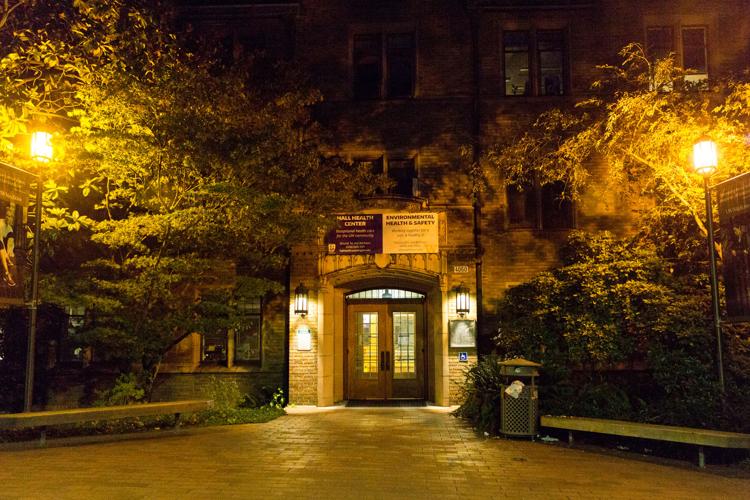 Hall Health Center will announce an end to its Immunity Verification Program due to budgetary constraints in coming weeks, according to an anonymous UW employee familiar with the situation. Hall Health leadership made this decision last week, according to the source. 
After the change, though the vaccination requirement will still stand, the enforcement mechanism will come to an end as Hall Health will no longer process immunization documents submitted by students. This includes a majority of immunization records from students who began this fall that have not yet been checked as well as those of future quarters.
Currently, all students are required to provide evidence that they received vaccinations for measles and mumps in their first few weeks of classes at the UW. Students younger than 22 also have to get the meningococcal ACWY vaccination which protects against four types of meningococcal disease. If students got their first ACWY vaccine before the age of 16, they need to show proof of a booster, too. Students must submit immunization records by the third Friday of their first quarter to avoid registration holds.
All required student immunization records from all three UW campuses (Seattle, Bothell, and Tacoma) go to Hall Health to be processed. 
The vaccination records program has been operating without full funding for months, they said. The program's costs far exceed available funding: Hall Health was given only about 20% of the funding needed to administer the program this year. 
According to the source, the decision to cut the program was purely a financial one. 
"We all knew this was coming," the source said. "It was a matter of time."
When asked for comment, interim executive director of Hall Health David Dugdale gave the following statement:
"We are planning a change to how Hall Health staff review IVP documents and translate that to information for the Registrar's office that supports students' overall registration process. We are still in discussions with staff from the Registrar about how to do that without creating any problems in the registration process."
The source explained that no other body at the UW has the expertise or capacity to process such a volume of student immunization records. Dugdale said that he is unaware of any other body at the UW taking on the responsibility of processing immunization records, and that the change does not affect Hall Health's "strong recommendation" that students comply with the vaccination requirements voluntarily.
The Centers for Disease Control and Prevention (CDC) recommends those living in group settings be vaccinated for meningitis, with a specific emphasis on first-year college students because meningitis outbreaks characteristically happen on college campuses.
According to the American College Health Association, all college students born after 1956 should be vaccinated for measles and mumps. The CDC also has a plainly-stated policy on measles and mumps: "Students at post-high school educational institutions who do not have presumptive evidence of immunity need two doses of [the measles, mumps, and rubella] vaccine, separated by at least 28 days."
This strict policy recommendation is in line with recent outbreaks of these diseases across the United States in recent years. 
In March of 2017, a mumps outbreak hit the UW, with nearly 40 confirmed cases on campus. Last spring, Temple University in Philadelphia experienced an outbreak with more than 100 confirmed and probable cases of mumps.
And while the World Health Organization declared measles eradicated in the United States in 2000, large outbreaks of the disease began in southern Washington in early 2019. There is a "reasonable chance" the country could lose its measles-elimination status, CDC's National Center for Immunization and Respiratory Diseases Director Nancy Messonnier told CNN last month.
Linda Saey, program coordinator for the UW Immunity Verification Program at the Hall Health Center, could not be reached for comment.
Managing Editor Josh Kirshenbaum contributed to this story. 
Reach Investigations Editor Manisha Jha at investigations@dailyuw.com. Twitter: @manishajha_
Like what you're reading? Support high-quality student journalism by donating here.