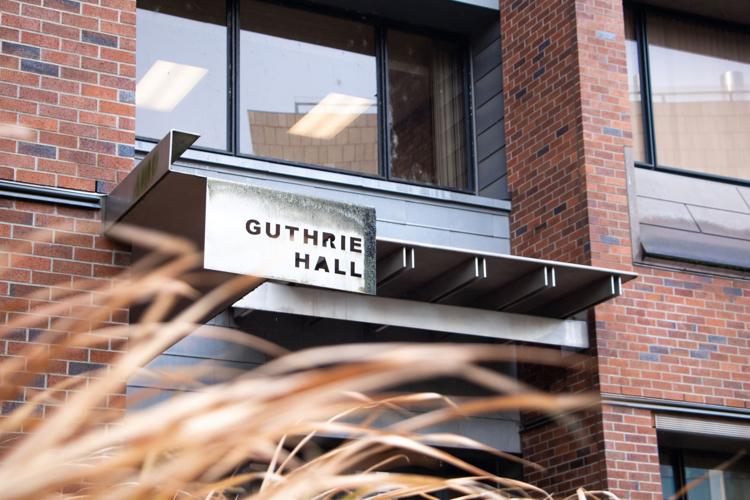 When Youtuber and makeup artist NikkieTutorials posted a video to her channel  Monday titled, "I'm Coming Out," she revealed that she identified as a transgender woman to an audience of over 12 million subscribers. 
"By the age of 7 or 8, I fully wore girl's clothes only and it felt amazing," she said in the video.
The beauty guru was confident in her gender identity early in life and she isn't alone. A recent study conducted by researchers at the UW Social Cognitive Development Lab revealed that transgender children may discover their gender identity at a young age, separate from their sex assigned at birth.
This study, published in December 2019 as part of the lab's TransYouth Project, is the first wave of a 20-year longitudinal study that will follow approximately 300 transgender children currently 3 to 12-years-old. Researches Kristina Olson and Selin Gülgöz traveled across Canada and the United States to meet and speak with each participant and their families. 
"On average, we didn't find any differences in magnitude of gender identity between a child who may have socially transitioned five years ago and … a transgender child who transitioned less than a year ago," Gülgöz said.  
Other findings indicated the strength of trangender children's identities and gender-based preferences were similar to those of their cisgender siblings and peers.
The overall findings of the study are straightforward, yet they provide crucial insights into the social and cognitive development of transgender children, a group with very limited scientific resources. Some say it's breaking down the stigma around the transgender and gender non-conforming community, too.
Jen Self, who founded the on-campus Q Center in 2004 and serves as its director, said that the study reveals nearly indistinguishable rates of depression and anxiety between cisgender and transgender children.  
"All those things happen to us not because being trans is inherently bad," Self, who identifies as transgender, said. "All those things happen to us because of oppression. What [their] research is really showing [is] when kids are supported to be who they are, when they're loved … then, they're great."
Although the Social Cognitive Development Lab has previously published papers on transgender youth, this particular study is the first to "document general development among the whole sample the first time we meet them," according to Gülgöz. 
Three groups of participants were organized for the study. First was a group of 317 transgender children aged 3 to 12, second was 189 cisgender family members of the same age, and the third was a control group of other cisgender children from the Seattle area. 
Researchers would speak with families for about an hour and ask children how much they identified as a boy, girl, or something else. They also asked participants about clothing and toy preferences that are stereotypically linked with a specific gender.
The study does have its limitations, however. Researchers studied participants at only one point in their lives. Over time, their gender identity, expression, or the amount of support they receive may change.
Also, all of the transgender participants lived with families that affirmed their gender identity. Participants might express a different magnitude of preferences if they live with a family that didn't support or affirm their gender identity. 
With Seattle being a generally LGBTQIA+-friendly city, there are "likely more liberal views about gender in our sample," according to Gülgöz. She added that although the sample group was skewed toward liberal, high-income, and high-education families, those control values remained consistent.
"In that sense, it was good for us," Gülgöz said. "At the same time, it limits our understanding of what gender development might look like." 
Researchers at the Social Cognitive Development Lab will continue to conduct and develop research not only on this specific study, but with other scholarship on transgender and non-binary youth. Despite these shortcomings, Self says the study provides an important resource for families and institutions to support transgender and gender non-conforming children. 
"[The] study will actually prompt there to be more resources for families and for trans kids all across the country," Self said. "Not just in places like San Francisco, New York, Seattle, but everywhere."
Reach reporter Nicole Pasia at news@dailyuw.com. Twitter: @Nicoleapasia 
Like what you're reading? Support high-quality student journalism by donating here.