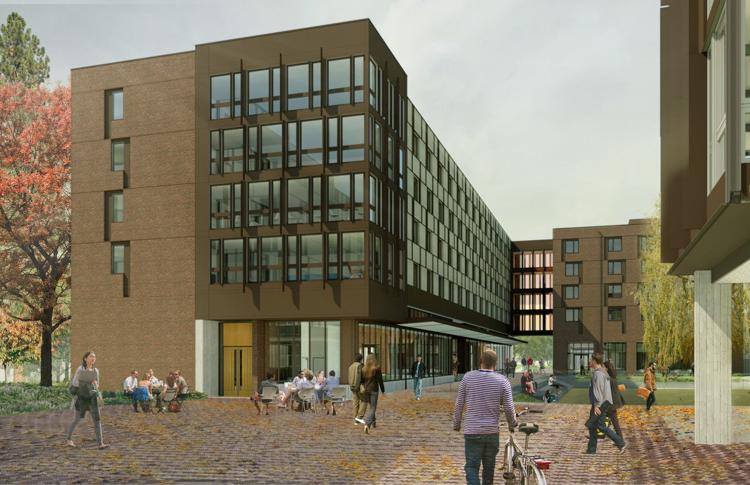 The plans for Oak Hall, the upcoming new North Campus residence hall, were recently approved by the board of regents (BOR). Construction of the building is projected to be completed in time to welcome incoming students for fall 2020.
Oak Hall is the latest development in UW Housing & Food Services' (HFS) new North Campus initiative. HFS director of facilities and capital development, Rob Lubin, said that the project was in response to the increasing housing demand on campus as well as the safety hazards posed by the aging buildings.
"It wasn't an option to do nothing," Lubin said. "We have these 1950, 1960-ish buildings that were in need of major renovation, and they were at a point in their life where their maintenance needs were getting higher. Replacing was the least expensive option."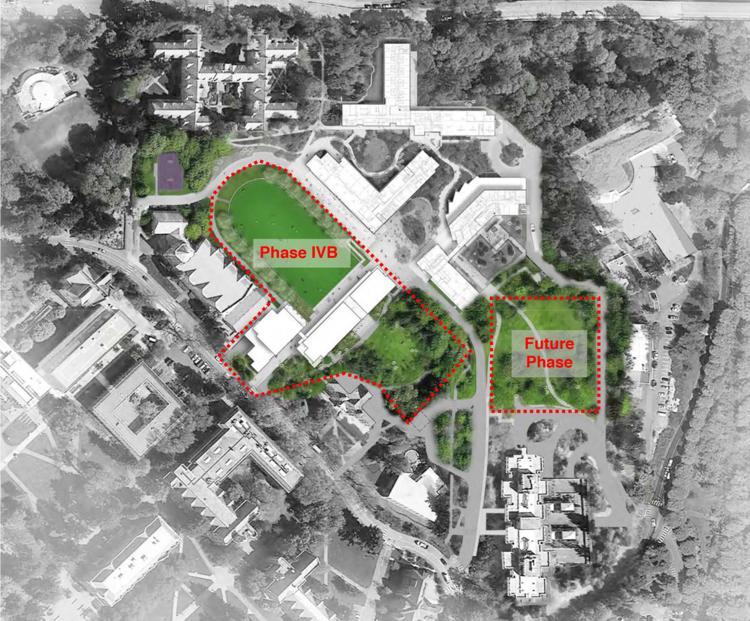 Lubin elaborated that HFS was able to accommodate all freshmen who wanted to live on-campus in the 2018-2019 school year and haven't needed to dissuade any returning folks. However, the BOR meeting revealed that capacity was still overflowing, and HFS was compelled to assign students to triples when many did not ask to be placed in them.
Oak Hall will include 360 new beds, a 4,000 square foot multipurpose space for studying and mingling, and a market and cafe similar to the District Market on West Campus. Oak will be situated across from Willow and Madrona Halls in what used to be Denny Field. The field space will be split between Oak and its amenities and a new turf recreational field, sloped downward toward the center like a bowl with grass and trees lining the higher sides. The field is envisioned to be used for intramural sports and general outdoor activities, providing students an alternative to the IMA.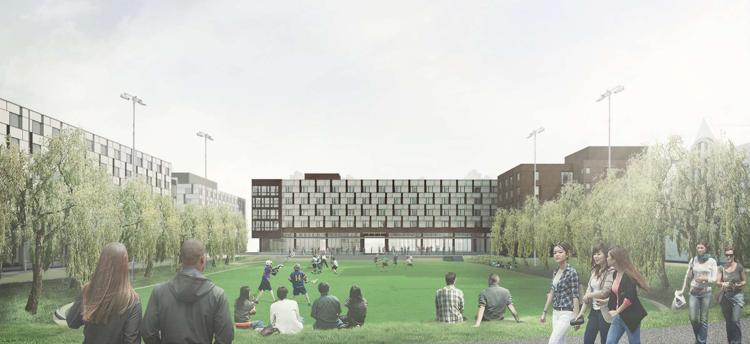 The Oak Hall and Denny Field renovation comprise what HFS calls "Phase 4B" of its master housing plan. Phases 1 through 3, completed from 2011 to 2015, detailed the rebuilding of West Campus. Phase 4A, completed this past summer, included the construction of Willow, Madrona, and new McCarty Halls, the MILL maker space in McCarty, the Learning Resource Center in Madrona, and the dining venue, Center Table, in Willow. Construction of Phase 4B is set to begin spring break 2019.
Renovations beyond Oak Hall and Denny Field are already in the planning stages, although the BOR has yet to grant approval.
"What we hope to do next is demolish Haggett Hall and replace it with a new building," Lubin said. "Our final phase will be to fully renovate McMahon."
Reach contributing writer Theresa Li at development@dailyuw.com. Twitter: @lithere_sa
Like what you're reading? Support high-quality student journalism by donating here.