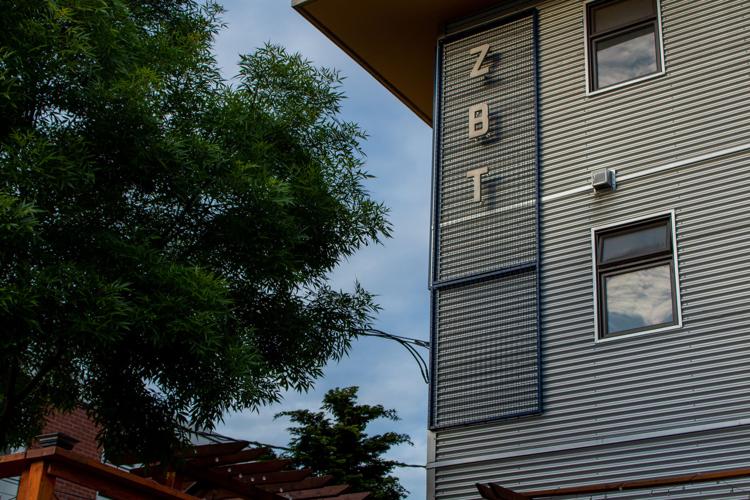 April 19, 2019 was supposed to be a day to remember for the Zeta Beta Tau (ZBT) fraternity. Every quarter, ZBT hosts a variety of philanthropy initiatives, typically involving food drives and national fundraisers. However, this year's spring event was set to be bigger than ever before: a concert featuring Atlanta rapper Soulja Boy with an opener from iLoveMemphis.
"We have this giant parking lot which is perfect for throwing something big like this," James Dylan Kearney, ZBT vice president, said. "We have our national philanthropy, which is fun and raises some money, but I wanted a big-ticket event which would raise a lot, and I thought a concert would be a great way to do that."
The house planned on donating proceeds from the concert to the University District Food Bank, which delivers groceries to low-income families and homeless populations around northeast Seattle. Ticket sales for the event started pouring in after the event was announced, rising up to about $8,000, with each ticket costing roughly $30.
There was a problem, though: Soulja Boy doesn't exactly have a perfect legal record. In 2014, he was arrested for handgun possession and sentenced to two years' probation, which was then extended in 2016 after weapons were found in his home. Additionally this April, he was arrested for violating his probation after police once again found weapons in his home, which put ZBT's plans in jeopardy.
"The moment he got arrested was a pretty bad day," Kearney said. "That entire week I got texts about it, first from friends, then family who were catching up with it on social media."
Kearney said that his first response was to try and find other artists. However, he realized that this would be too expensive, and instead talked to Soulja Boy's agent about postponing the concert till after the artist's trial on April 30.
"[Soulja Boy's agent] was relatively confident that he would get out, so I said, let's postpone it. That way we wouldn't lose any money," Kearney recounted. "I knocked it back to the latest possible date we could accommodate, which was May 13. We were still selling tickets while he was in jail, so I thought that would just go on till he got out."
Soulja Boy, however, didn't get out. On his April 30 trial, he was sentenced to 240 days in prison –– though the judge was initially contemplating a two-year sentence –– which was a deal-breaker for ZBT. The concert had to be called off.
Kearney intends to fully refund customers for their tickets, which he said totaled to over 250. The process is proving slow, since Soulja Boy is personally transferring the money back while incarcerated. But according to Kearney, everyone who bought a ticket will be fully repaid.
"I've been sending out biweekly emails to all our ticket holders about it," Kearney said. "We're still working on it, but refunds are a hundred percent coming."
Reflecting on how plans for the concert came together, Kearney said he chose Soulja Boy because he wanted someone relatively inexpensive but still famous enough to sell tickets.
"I was looking for an early 2000s kind of guy who hasn't made something recently, but would still be popular among our age demographic. His agent was just one that replied and started talking to us about doing it," Kearney said.
Soulja Boy became a household name after his smash 2007 hit "Crank That," which became the first-ever single to sell over three million digital copies in the United States. He has released a series of albums and mixtapes in the years since, but "Crank That" remains his signature song, and continues to be played on the radio and at parties.
Kearney said he was still unsure about hosting the show even after getting in contact with the rapper's agent, since he didn't yet have a clear idea of where to send its revenue. However, Kearney's boss at the University Business Center, who serves on the University District Food Bank's board of directors, suggested the Food Bank as a charity for ZBT to look at. This allowed the house to turn an exciting fundraising idea into a targeted philanthropic cause.
Kearney worked with numerous volunteers and members of the fraternity to finalize the concert's logistics, using a mix of house funds and personal money to finance the event. He said that the Interfraternity Council (IFC) was "very supportive" of the idea and helped secure event insurance during the later stages of planning the concert.
In regard to Soulja Boy's problematic legal history, Kearney said he had set up concert plans prior to reports that the rapper had held his girlfriend captive in his home, which prompted the February police raid that led to the weapons possession charge and his subsequent arrest. Kearney said he was "incredibly disturbed" by these allegations and that they made him "suspicious" about inviting Soulja Boy, but that ticket sales had already progressed too far by that point for the house to cancel the show.
However, ZBT's plans ultimately went sideways, for reasons beyond its members' control.
This leaves the fraternity with no alternative plans for a spring philanthropy event. The house will continue with its other quarterly charities, which Kearney said include a fundraiser for the national chapter during the fall and a canned food drive every winter.
I asked Kearney if he considered simply turning the concert into an iLoveMemphis show. According to Kearney, the artist signed on as an opener at the suggestion of Soulja Boy's agent, who also manages iLoveMemphis. For Kearney, however, this would betray the purpose of the concert.
"iLoveMemphis is a fine artist, but people were here to see Soulja Boy," he said.
As for hosting another concert, Kearney believes the chances are still at a "maybe" following the Soulja Boy episode.
"I mean, would you buy a ticket again after this?" Kearney asked. "I'm worried it would hurt sales if we tried throwing another [concert]. All I can say is that we put in a lot of work into this one, and it was a very disappointing ending, so for the future, I don't know. We'll see."
Reach reporter Tejus Krishnan at news@dailyuw.com. Twitter: @tejusk100
Like what you're reading? Support high-quality student journalism by donating here.