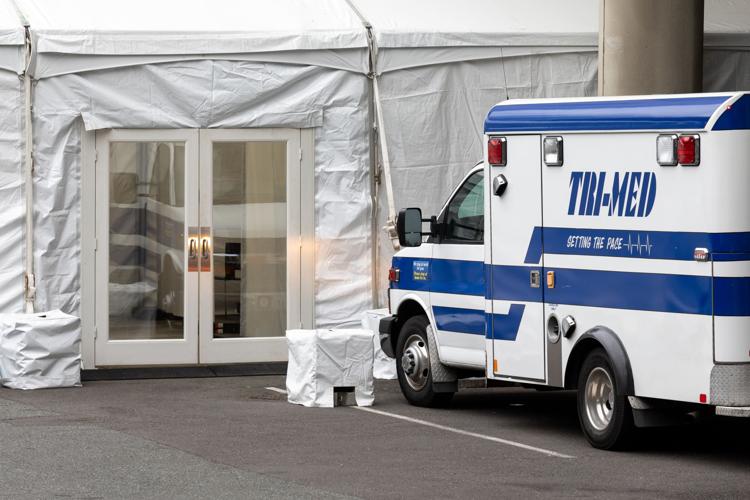 As the COVID-19 pandemic continues, researchers at the UW and around the world race to find methods of prevention and treatment. 
In the United States, hydroxychloroquine has been touted as a possible preventative treatment for the virus, with the president revealing May 18 that he has been taking the drug.
Hydroxychloroquine is best known as an antimalarial drug. Its effects on COVID-19 are still unclear, but several studies at the UW are currently underway to investigate its potential against the virus. Both studies are recruiting volunteers in the Seattle area to take part in the trials, which are taking place completely via telehealth. 
Hydroxychloroquine has come under fire lately with doubts of its efficacy, but Christine Johnston, a co-principal investigator of a trial using the drug as a treatment for COVID-19, pointed out that most of the negative side effects have manifested in people who are already very sick. 
"Our study is safe," Johnston said, reassuring that her team has taken measures to detect side effects before they become serious. 
The other study, headed by the department of global health's Dr. Ruanne Barnabas, is looking at the possibility of the drug working as a post-exposure prophylactic. Post-exposure prophylaxis (PEP) is when a patient takes antimicrobial medication after exposure to a disease to prevent infection. 
Researchers are looking for at least 2,000 participants who have been exposed to someone with a positive or presumed-positive COVID-19 diagnosis to take either hydroxychloroquine or a placebo to study how it affects rates of infection. 
Another study is underway to investigate the use of hydroxychloroquine and azithromycin, an anti-bacterial, as a treatment for the virus. They are investigating whether the drugs prevent patients from developing viral pneumonia, as well as whether it reduces viral shedding — the dispersal of infected droplets — from the nose. 
"If it works, this could be something they could take when diagnosed," Johnston said.
The treatment study is looking to enroll about 100 participants in the Seattle area, and 630 nationwide. Once enrolled, subjects spend 28 days in the study, and Johnston hopes to fill the spots within the next two months. This would mean possible results by mid-summer. 
If it works, it could help COVID-19 patients as well as those around them, since viral shedding is what spreads the virus. 
"There are a couple of outcomes we are looking for," Johnston said. "A 50% reduction in the time to stop shedding, and a 50% reduction in developing viral pneumonia." 
Since both studies are being conducted via telehealth, they don't require participants to ever leave their homes. 
"Self-collected specimens are superior, or at least equal [to those collected in-clinic]," Barnabas said. "Diabetics test their blood sugar all the time." 
Both researchers noted that their trials came together at blinding speeds. 
"Everyone worked on it with the greatest degree of urgency," Johnston said. From ideation to participants being enrolled, it only took three to four weeks. 
Barnabas notes it normally takes about six months.
Both researchers are still looking to fill their studies; individuals can enroll in the PEP study here and the treatment study here. 
Reach contributing writer Victoria Park at news@dailyuw.com. Twitter: @mermaidforthis1
Like what you're reading? Support high-quality student journalism by donating here.