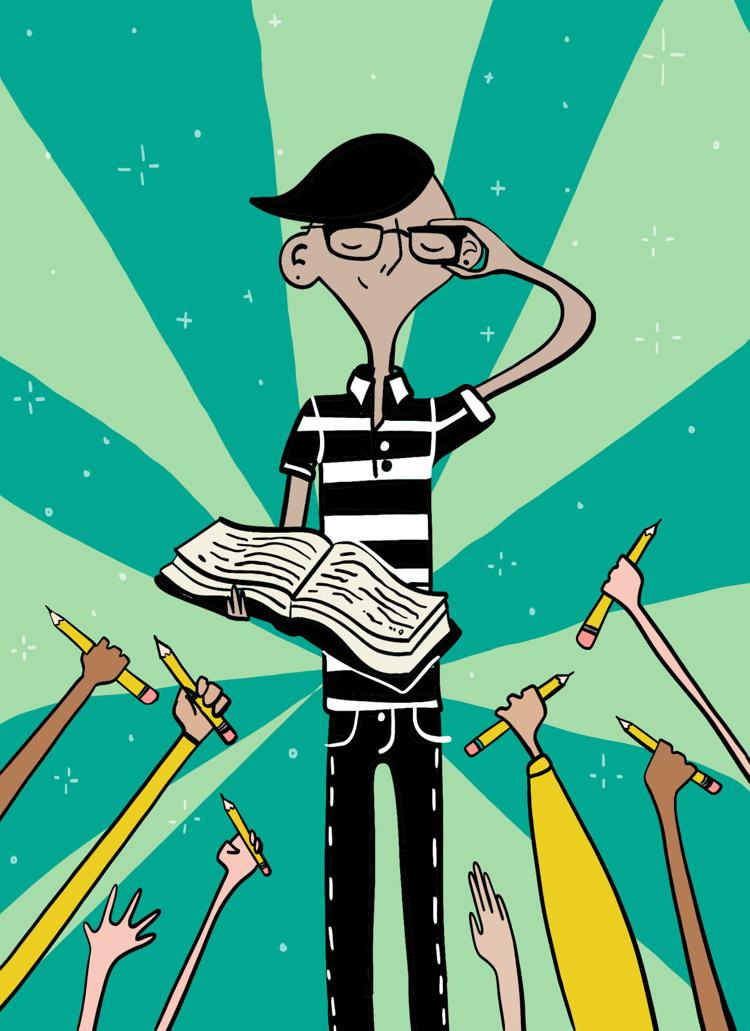 The UW is again among the nation's top universities that send alumni to work with Teach for America (TFA). UW graduates have often become corps members of TFA. Data from the 2017-2018 school year ranks the UW among the top 10 large universities (10,000+ undergraduates) that send new teachers to TFA. This ranking is up from 2016-2017 data that ranked the UW as No. 13 among large universities.
TFA is a nonprofit organization that aims to provide an equitable and excellent education to children of every socioeconomic status. TFA recruits thousands of college graduates each year to serve as teachers in K-12 public schools in low-income communities.
TFA works to facilitate a smooth transition for corps members, who are entering the teaching program as recent students themselves. The organization partners with schools, local universities and businesses, and other organizations to provide corps members with initial training, ongoing professional development, and an expansive resource and support network.
BJ Dondoyano, an undergraduate student and member of the TFA recruiting team at the UW, believes the university was able to achieve its top-10 rank due to the efforts of recruitment director Katey Thomson. According to Dondoyano, Thomson's strong leadership presence and focus on strategic reflection, planning, and coordination allowed the program to reach the top 10.
"Katey has done a great job not only serving as a great leader, listener, and mentor," Dondoyano said. "She also has done a great job capitalizing on previous year's strengths and also examining areas that the team can improve on."
Dondoyano became involved with TFA through his time as a fellow in the organization's Accelerate Fellowship, a paid summer internship that provides college leaders with experiences in the social sector with proximity to educational inequity.
"My duties [as a recruitment ambassador] include building the pipeline, sourcing prospects, and marketing," Dondoyano explained. "I'm part of a strong team that is committed to creating a more equitable education system."
According to Thomson, TFA seeks to employ "outstanding and diverse students" who demonstrate leadership qualities effective in producing systems change. She said strong candidates for the organization have experience leading on or off campus, possess the ability to persevere in the face of challenges, and maintain a deep-rooted belief in the potential of all children.
A team of TFA Ambassadors, under the direction of Thomson, work to find students whose accomplishments at the UW best embody these qualities. Prospective corps members are recruited through online student applications, in-person or virtual interviews at career fairs, and through recommendations received from staff and faculty.
Thomson said that student interest in TFA can begin as early as sophomore year. The program works to incentivize interest by offering opportunities to top undergraduates, such as all-expenses paid experiences that aim to provide participants with the chance to explore pertinent social issues.
"From an immersive spring break service trip to a multi-week paid summer fellowship, there are a variety of new ways to give participants the chance to explore social issues affecting our nation," Thomson said. "These experiences also give participants the chance to meet other student leaders from across the country and expand their own network."
In Thomson's opinion, the core goal of TFA is to develop a future in which every child has access to an excellent education. Through the structured approach of cultivating a "broad and diverse coalition" of corps members, the training and development of teachers' skills within the classroom, and the connection of alumni to "high-impact opportunities" within the social work field, TFA aims to foster broader educational equity.
"We know that potential is equally distributed across lines of race and class, but opportunity is not," Thomson explained. "Solving this problem will take interventions from many directions over a prolonged period of time."
Reach contributing writer Brooke Kaufman at development@dailyuw.com. Twitter: @bkaufmanLJ
Like what you're reading? Support high-quality student journalism by donating here.