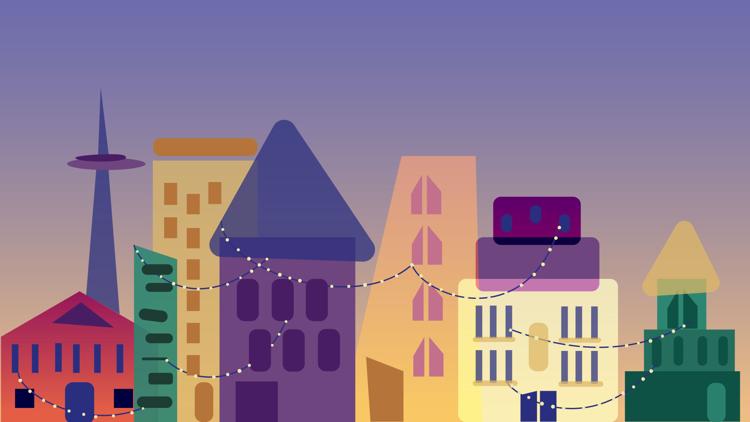 For years, Seattle has been considered a haven for startup culture and entrepreneurial expansion. With a large, educated workforce at its disposal, Seattle's demographics and geographical location make it an ideal place to create a business.
Although Silicon Valley in the Bay Area has been regarded as the undisputed startup center of the nation, a recent study published by Commercial Café says that Seattle is the best city for startups on the West Coast, behind Austin, Texas, and Washington, D.C.
The ranking metrics included the cost of living, cost of labor, population, education, among other factors. These measurements were compared to variables like survival rate, kickstarter success, and startup growth rate.  
The specific reasons for Seattle's success were varied. Millennials saw a 16% increase in population over the past five years, marking a dramatic increase in a traditionally higher technology user base; 11.5% of Seattle residents have either a bachelor's degree in science or engineering. This type of degree is incredibly important to sustain Seattle's revolutionary advancements. 
At the UW, Seattle's startup culture is equally important.
For junior Justin Ong, startups have been a critical part of his practical education. 
A direct admit to the computer science program, Ong works with a small, tight-knit team on DotMote, a startup focused on using hardware and software to study climate change. 
"I have learned more so far than probably in any of my other classes," Ong said.
DotMote leases space from CoMotion, a space on campus dedicated to providing resources for entrepreneurial ventures, among other services. CoMotion has spaces accessible to students on Roosevelt Way and provides working labs on campus in Condon and Fluke Halls. 
Ong has valued his time working with startups because of the number of responsibilities students are given.
"I feel like my part in the company is pretty big," Ong said. "At least for the startup where I'm at."
Ong concedes that the vast majority of his peers get internships at large companies because of the increased pay, but for his education, he believes the experiences are more than comparable. 
In his experience, Ong noticed that large companies are often looking toward startup experience from new recruits because of the practical skills they provide. Additionally, working at companies of different sizes can give employees a better understanding of the economic ecosystem of Seattle.
"There's obviously a lot of talent that comes out of UW," Ong said. "UW has a very good and prestigious computer science school as well as business school."
Ong also praised the Buerk Center for Entrepreneurship which hosts competitions and has classes to teach students useful skills in a startup environment 
The close contact that startups have with the UW has helped foster an important relationship. Entrepreneurs from the Seattle area engage with students through judging startup competitions, recruiting at career fairs, and mentoring. Although many startup positions are unpaid due to a lack of disposable capital, Ong discovered a coveted paid position.
Ong has found that many colleagues in his startup are UW alumni and seek fellow students.
Although it may seem difficult for Seattle to support large corporations while allowing startups to thrive, subtle symbiotic relationship is often formed between the two. Surprisingly, many large companies absorb startups as part of a business plan. It is becoming a normal occurrence and is often the goal of small technological startups.
"One buys out the other, but a lot of these startups are fine with it," Ong said. "These companies are an idea but they don't want to push through with it their whole entire life".
For entrepreneurs, it can be viewed as a more reliable form of income in the unstable startup community. A bigger impact can often be made if a larger corporation integrates the new idea into their current business model. Ong cited the recent integration of Tableau into Salesforce. 
Startups in Seattle come in different forms, and Seattle has proved that it remains a champion of support and resources. Students are at a great advantage because of the number of startups that require intellectual labor while giving them invaluable work experience.
Reach reporter Carl Myers at news@dailyuw.com. Twitter: @Carl_walks_home
Like what you're reading? Support high-quality student journalism bydonating here.