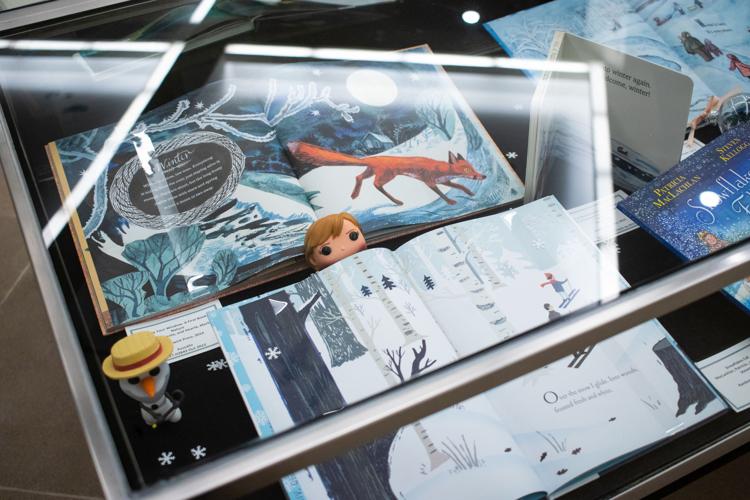 For all of January, Allen Library is holding an exhibit called "Let it Shine: Light in the Season of Darkness" to bring some brightness in the midst of winter.
As winter creeps in, the rain and gloomy sky can seem to be overshadowing all colorful aspects of life. To encourage students and faculties, library staff helped organize an exhibit in the North Wing to provide some light.
"I just had the idea to come up with an exhibit that would be bright and colorful for this gloomy time of the year," environmental and forest sciences librarian Kari Anderson said.
"Let it Shine" covers all different topics about winter and light.
The first show board right next to the Allen Library exit focuses on seasonal affective disorder, a mood disorder triggered by the darkness of the winter months. It often causes people to avoid social interactions and feel depressed. The short articles on the show board also give out tips on how to overcome seasonal affective disorder, including some gentle exercise and vitamin D supplements.
A few other show boards display how people seek brightness across different cultures. For example, in Denmark, the concept of hygge represents what people long for during a dark and cold winter. The word hygge further describes a sense of coziness and comfort cultivated.
Yan Zhu, a staff member at the East Asia Library, worked on the event poster and one of the posters at the exhibit.
"I'm from Singapore, and the dark winter here is quite different from the tropic land," Zhu said.  "Because I'm Chinese, I thought about what the Chinese would do in the winter. Chinese people created count sheets to count when the spring would come."
As a tradition, the winter solstice often marks the beginning of a new year for the Chinese. Chinese people believe warmer weather will arrive 81 days after the winter solstice. Historically, Chinese scholars would create different types of countdown sheets to forebode the coming spring.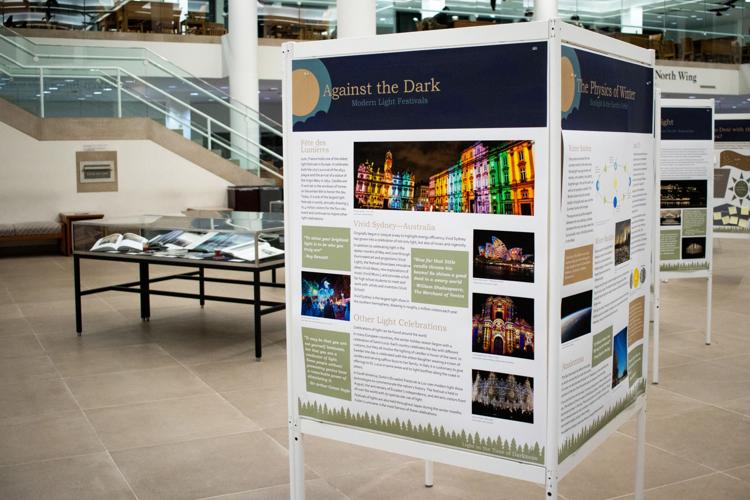 The exhibit also included a brief history of how electric street lighting came to Seattle. Electric street lighting came to Seattle in 1885. The Great Fire of 1889 accelerated the move from gas to electric lights. Later, in 1909, the Alaska Yukon Pacific Exposition encouraged Seattle to grow more economically. It also helped in bringing more light to the city.
In addition to the "Let it Shine" exhibit, the Allen Library also offers an interactive wellness event on Jan. 15 on the fifth floor East Conference Room in Allen Library from 12 to 12:50 p.m. 
The event is meant to give students practical strategies for dealing with the winter blues as the quarter gets underway. The exhibit is free and open to the public.
Reach contributing writer Joycee Zhou at news@dailyuw.com. Twitter: @JoyceeZhou
Like what you're reading? Support high-quality student journalism by donating here.