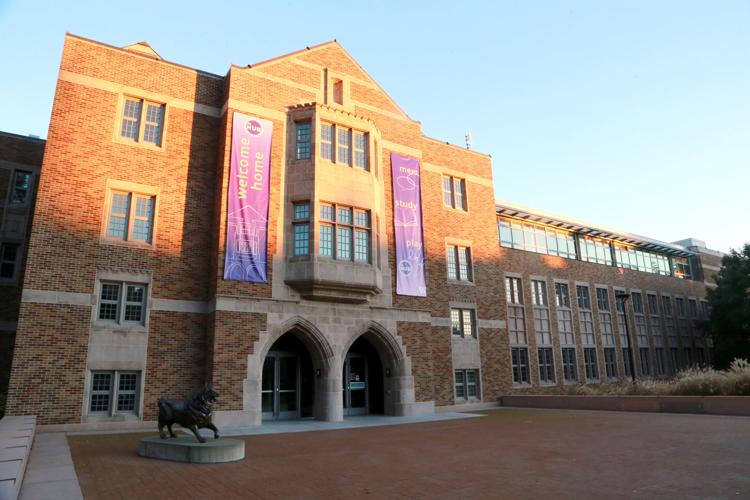 Last spring, the ASUW Student Senate voted on a joint resolution with GPSS to reinstate an on-campus health insurance program for domestic students regardless of financial status. The resolution has been tabled and awaits a verdict in the fall. 
Jeremy Moon, primary sponsor of the bill, said his overarching goal this year is to make affording healthcare accessible and stress-free, regardless of their financial status, immigration status, or ability. By making healthcare available and affordable through the university, it will give students more time to focus on their studies, instead of stressing over financial burdens.
A legislative angle 
One of the main challenges of instituting a program like this is Washington state law RCW. 28B.10.660. This law contains language that, when interpreted, could prevent Washington state universities from "requiring domestic students to have university-provided health coverage." The committee behind the bill reached out the UW Risk Services in the hopes of working with them to repeal, or at least clarify the law, but has not heard a response yet.
"RCW doesn't explicitly prohibit what we're trying to do, it just has been cited as potentially prohibitive," Moon said. "We think it will be much easier of a legislative fight going forward to work on clarifying that to be a bit more open to this sort of program."
On campus development
While the resolution has yet to be passed by both senates, temporary measures have been made to assist domestic students who are in immediate need of health insurance. 
According to the Hall Health website, uninsured students can look for coverage under the Washington Health Plan Finder (WHPF), an "online health insurance marketplace." 
Though this avenue is not without issues, students who use it can submit an application for certain health insurance plans based on their eligibility. For example, only U.S. citizens and legal permanent residents for more than five years are eligible for Medicaid (Apple Health). 
The Washington Health Plan Finder is only available to documented students. For DACA recipients and undocumented students, there are few health insurance plans without immigration requirements found outside WHPF. The Hall Health website recommended contacting an insurance broker to help search for a suitable plan. 
If students can't afford health insurance, the website recommended using free services such as Hall Health's consulting nurse service, receiving primary care from local community health centers, and obtaining a prescription drug discount card. 
For Moon and co-sponsors Em Braden, Alexander Peterson, Ava Sharif, and Dan Tran, the goal is to redefine and streamline current on-campus health resources. Some of these improvements include potentially creating a digital interface that will allow students to obtain doctor's notes or prescriptions without coming to a clinic — and risk infecting others with contagious illnesses. Another idea is working with the counseling center to improve existing mental health services. 
"There are a couple of things that we, as students, can help to provide greater health services to students in the next few years," Moon said. "It's improving what we already have so that way students with or without health insurance will find it easier and less expensive to get care in the coming years."
Data in the works
One of the resolution's other goals is to conduct surveys on access to student health insurance. The goal is to gain an accurate picture of health insurance access from students from all three campuses. According to Moon, plans for a survey across all Washington universities are also in the works.
There are a few different methods to initiate the statewide study, according to Moon. First is commissioning a statewide study at state and private universities which will require going through a lot of administration bureaucracy 
An alternative way to achieve the study is through the Washington Student Association, which includes students from most public universities in the state. This approach would involve directly reaching out to students instead of waiting for state or university administration to take action.
"[The survey is] something that would take a lot less administration," Moon said. "It might take more student work to collect the data, but it might be the easiest way to get some concrete data in the next couple of months." 
While Hall Health has yet not commented on plans for on campus health insurance, a representative said they may have news to share in the fall.
"It's really unfair for students," Moon said. "[Expecting] them to participate in high-achieving academics as well as having to worry about basic things like having a cold and being able to afford the medicine to get better [is unfair]."
Reach writer Nicole Pasia at News@dailyuw.com. Twitter: @Nicoleapasia
Like what you're reading? Support high-quality student journalism by donating here.