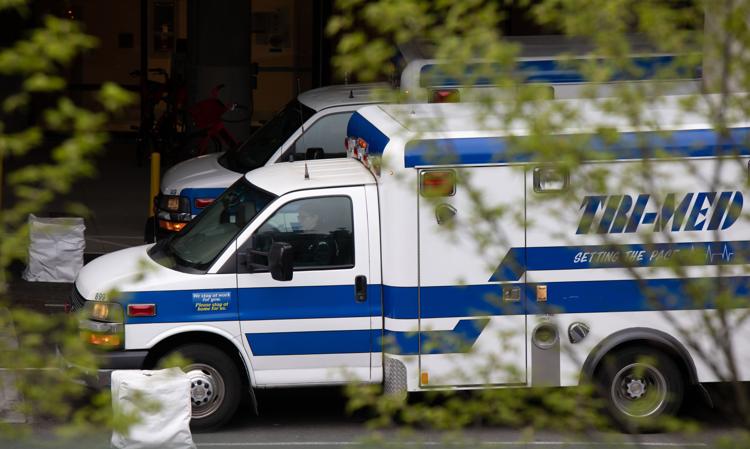 Without a COVID-19 vaccine, it seems unlikely that the coronavirus pandemic will ever truly be controlled in the United States. 
This is why researchers have been working around-the-clock since the onset of the outbreak, and 29 vaccines are currently in clinical trials, with the director of the National Institute of Allergy and Infectious Diseases Dr. Anthony Fauci cautiously optimistic for a vaccine to become publicly available around the end of 2020 or early 2021. Whenever this vaccine is finally developed and approved for use, there's a chance that our daily routines can eventually return to some semblance of life before the pandemic.
To be effective in a population, vaccinations rely on herd immunity: the concept of immunizing enough people in a community that a disease can no longer easily spread.
"You have to have at least 70% of people being immunized," Dr. Anna Wald, a professor of epidemiology and head of the allergy and infectious diseases division at the UW School of Medicine, said. "If the vaccine is not 100% effective, then you actually have to immunize more."
But what happens if Americans decide they don't want the vaccine?
If enough people in a population either refuse to be or cannot be vaccinated, the disease will continue to spread and infect people in that community, and it could then spread to other communities, extending the pandemic. 
In a June 2019 survey in the context of non-COVID-19 vaccines, 82% of participants supported vaccines; 8% of the participants expressed serious doubts about their safety and efficacy; and 9% were unsure.
Given the compressed timeline of the COVID-19 vaccine development, some people may be more worried about the safety of a quickly developed vaccine than they would be about any other vaccine. Experts, however, assure that any vaccine that becomes approved for distribution to the public will have been thoroughly tested in all stages of clinical trials to minimize serious side effects and will be safe for use before distribution. A COVID-19 vaccine will be no exception.
As for the people who have religious or personal objections to vaccines, Wald encourages people to not lump all vaccines together if there is opposition. 
"Each vaccine has different components, and different ingredients," Wald said. "I would want to know for the particular person, which ingredient they objected to and on what basis."
In order to best facilitate the mass vaccination effort needed to end the pandemic, accurate information and trust between communities and leaders is of utmost priority, she added.
"It's going to be important for people who are trusted leaders in the community to publicly take the vaccine and endorse it," Wald said. "Whether it's scientists, or physicians, or ministers. All these people will play an important role. For some families, it may be the grandmother who tells them they need to get vaccinated." 
Aseem Prakash, a professor of political science and founding director of the Center for Environmental Politics, notes that the issue of vaccines has the potential to "become quite nasty. Highly, highly politicized." 
While Prakash said there are many possibilities for how vaccine distribution will play out, he predicts that the November presidential election will play a pivotal role. If the outcome of the election is decided by a close margin and disputed, it's possible that those issues could spill over and delay vaccine distribution.
Nives Dolšak, a professor and director of the School of Marine and Environmental Affairs, knows that with a new vaccine comes a lot of uncertainty, and that the public needs not just communication, but demonstration as well. 
"It's going to take more than just writing about it and reporting studies," Dolšak said. "It will have to be demonstrated, maybe with specific individuals, so that people develop the trust in this vaccine, because of how new it is."
Prakash agreed that demonstration is vital and that mandates alone will not work. Only through voluntary compliance will widespread vaccination be possible; a good way to promote voluntary compliance, according to Prakash, is through authority figures, celebrities, and other influencers. Similar to how well-known individuals will post online about how people should be active voters, this strategy can be used to promote vaccinations.
"Imagine a situation where the vaccine is developed, and whoever is the president invites the personal physician of the president in the White House, and in front of cameras says he's vaccinated," Prakash said. "And the same thing happens with governors. The same thing happens with celebrities. … This is the kind of leadership I would expect from elites. That you address the uncertainty about the vaccine upfront, and lead by example."
However uncertain the future may be, experts say vaccine distribution is a challenge that can be overcome with leadership and trust. 
"I don't think the University of Washington is going to be a laggard," Dolšak said. "If anything, we are going to be a leader. I am envisioning that UW will be among the leaders and will be coming up with inventive solutions to not only get people to vaccinate but also inventive solutions to communicate to our Washington community at least, what vaccination impact is, and how it's done."
Reach reporter Alvin Luk at news@dailyuw.com. Twitter: @AlvinLuk5
Like what you're reading? Support high-quality student journalism by donating here.