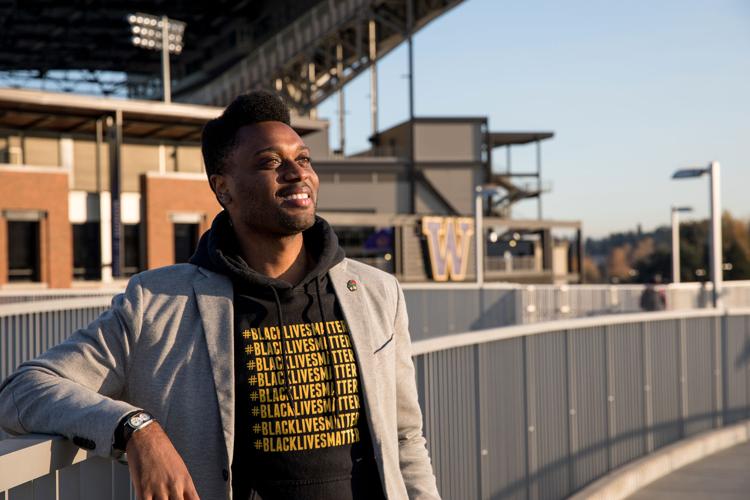 Shaun Scott, a Democratic Socialist and former UW student, is running to represent District 4 in the Seattle City Council after Councilmember Rob Johnson announced he would not run for reelection in 2019.
Scott lives in the Eastlake neighborhood in the district, which includes the U-District, Roosevelt, Wallingford, and northeast Seattle. He announced his candidacy in The Stranger the day after Thanksgiving and sat down with The Daily last week to discuss his candidacy and vision for the city.
Scott, who was at the UW from fall 2003 to spring 2008, was a filmmaker for the Seattle Civil Rights and Labor History Project in the UW history department, creating documentaries to place attention on historical inequities in the city's housing. He was also a member of UAW Local 4121, the union of academic student employees and postdocs.
Scott, 34, called his experience at the UW an "intellectual awakening" and thinks students can identify with him as a person who faced economic troubles during his time at the university.
"I had a number of financial hardships as a student going to UW and I know that that's something that's remained consistent for a lot of students," Scott said. "Having to worry about how we're going to pay rent, how you're going to feed yourself, afford health care while also trying to get an education."
Since leaving the university, Scott said he has continued working in solidarity with the union by attending rallies. He thinks his interests align with those of labor organizers at the UW.
Scott, who said he voted for Green Party presidential nominee Jill Stein in 2016, has served as a Bernie Sanders delegate, an organizer for the Seattle Democratic Socialists of America since early 2017, and as a youth mentor at Washington Middle School.
The Democratic Socialist thinks his former school "absolutely" needs to be doing more to fulfill its affordable housing obligations to its low-wage employees and the community. As a part of its 10-year development plan, the university has committed to building 450 units of affordable housing, compromising with community groups that want nearly 1,000.
Scott wants to see large-scale affordable housing developments at newly-developed light rail stations, including the one set to open at Northgate Mall in 2021.
The candidate also lists as one of his priorities giving voting rights to international students, who number nearly 8,000 this school year studying at the UW on a visa, according to statistics published by the UW International Student Services office.
"I think it's fundamentally wrong that you can have international students that are service workers, who serve as home caretakers, that pay the same taxes as everybody else, but don't have the same representation as everybody else," Scott said.
Scott, who is black and became a Black Lives Matter activist in 2014, believes African-Americans need more representation on the city council.
"We have to have one of us in the halls of power and pulling the levers of power to represent those concerns," Scott said. "Until you have political representatives that come from the communities that they are purporting to represent, it's not going to change; if you keep running the same kinds of candidates, you get the same kinds of results."
Scott has committed to not taking corporate or PAC money, and in the first few days following his campaign launch, his team brought in more than $6,000 from 125 individual contributions.
While Scott was the first to announce his candidacy for the vacant seat, Alex Pedersen, a Ravenna resident and former legislative aide to then-Councilmember Tim Burgess, is also running for this seat after mulling over a run for years.
Reach reporter Jake Goldstein-Street at news@dailyuw.com. Twitter: @GoldsteinStreet
Like what you're reading? Support high-quality student journalism by donating here.