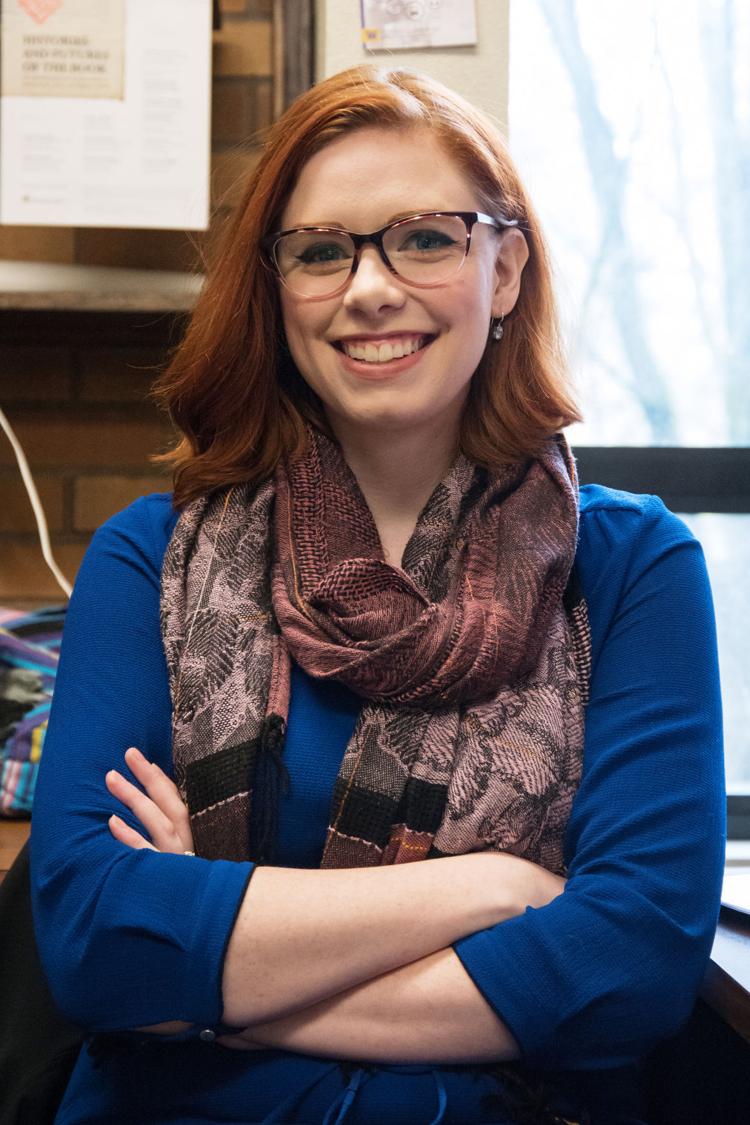 The gender, women & sexuality studies (GWSS) major at the UW seeks to provide students with an understanding of what the word feminism truly stands for. It provides insight into the violence, discrimination, injustice, strength, overcoming, and a total understanding of what a community of strong women can achieve. GWSS relates gender to other forms of social differences such as race and class, and continues to examine the hardships women have faced in the past and continue to face today. 
When asked why a student at the UW should consider taking a GWSS class, Dantzel Cenatiempo, a TA for the GWSS department replied, "A lot of people think feminism is more of a chick thing, but I think the people who take the class learn that this is topic affects everybody. There isn't anyone in the world who isn't going to be affected by this, regardless of how you identify." 
The GWSS department calls students to action and compels students from all backgrounds to gain perspective on feminist views. 
Hannah Murray, a former student in GWSS 200, felt that the course introduced her to a broader understanding of the different angles of feminism. 
"There [were] so many different topics covered within feminism and intersectionality," Murray said. "I really liked how my professor focused on cultural appropriation, that was really fascinating, and the different implications of feminism to women of color and the LGBTQ community." 
Even though Murray was interested in feminism before taking this course, she believes that everybody should learn more about this topic. 
"I think it's important for everyone to take at least one GWSS class because it is so informative and you learn so many things about feminism and the intersection between class and race," Murray continued. "I really liked the course, it's even made me think about minoring in diversity or even in GWSS." 
One of the main goals of the GWSS department is to teach about famous women in history and the feminist movement as a whole. However, some students are unsure as to what GWSS is really about. Bradley Best, a male student at the UW who has not taken a GWSS class, shares his thoughts on what feminism means.
"I think that feminism is an important conversation to have regardless of people's general views," Best said. "I think there is a 'Don't worry, it's not your problem' type of idea within the male community and me personally, that is something wrong and should be corrected." 
Best states that this idealism would further push him to take a GWSS course and change this behavior. 
"As with anything, there is a vocal minority that speaks for the whole group and is completely all on one side," Best said. "That 1 percent is going to be the voice that males are going to hear — we only know the stories of the feminists who seem to hate men, and then once you actually look at it, that's really not the truth." 
This GWSS course is a topic that applies to anyone despite their background — it provides insight to the feminist movement, and examines the strong voices of women in history as well as the ones who share their voice today.
Reach contributing writer Leanna Naji at managing@dailyuw.com. Twitter: @leathedaily