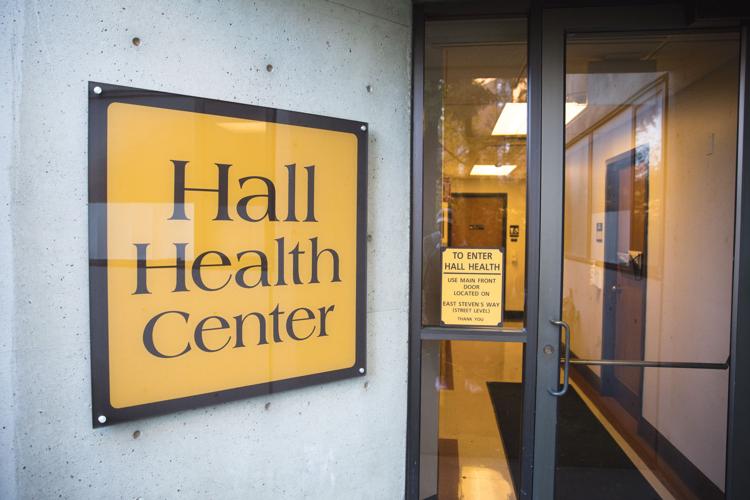 In 2017, a study conducted by the School of Public Health revealed that close to 5.8% of undergraduate students were uninsured.
According to Patricia Atwater, director of health promotion at the Hall Health Center, the majority of uninsured students are undocumented, while many out-of-state students may find that their health insurance only covers emergency care.
These students, and other community members, can rely on Planned Parenthood for low-cost medical options. But recent changes to Title X are threatening the funding of Planned Parenthood.
The Trump administration's changes to the Title X Family Planning Program, which funds reproductive healthcare for around 4 million low-income Americans, has prompted Planned Parenthood to withdraw from the program.
Most significant of the new changes is the gag rule that bars health care providers that receive Title X funding from referring patients for an abortion or discussing abortion options. 
"Title X is a very important source of funding for Planned Parenthood ... and a variety of other service providers that use those funds to ensure that those folks get their needs met on a really basic level around birth control and cancer prevention," Atwater said.
In Washington state, Planned Parenthood operates 56% of Title X clinics and serves 88% of the population that relies on Title X funded services, according to a press release from Planned Parenthood Washington state Director Courtney Normand.
Additionally, 89% of Title X health center patients are female-identified while 34% are people of color, according to the Washington State Department of Health. Sixty-seven percent live below the federal poverty line. 
Several states are suing in response to Title X changes, including Washington state Attorney General Bob Ferguson. Gov. Jay Inslee expressed confidence that the state could compensate for the loss of funds.
"There is some relief in the sense that we have a really supportive legislature and governor to help make sure that there aren't any changes for patients," Planned Parenthood communications director Katie Rogers said. "But that's not the case for everywhere else."
The changes to Title X are just the latest challenge to the legality of abortions after red states passed their own restrictive abortion laws last April and May. A law passed in the Missouri Senate, termed a "fetal heartbeat bill," would prohibit an abortion after eight weeks, even in cases of rape and incest.
"It's not going to be one case in the Supreme Court that overturns Roe v. Wade," Rogers said. "It's death by a thousand cuts."
Rogers also noted that she didn't think these actions were a reflection of the American public's attitude toward reproductive health.
"I can tell you that seven in 10 Americans believe that abortion should be legal," Rogers said. "These actions are deeply unpopular."
The American Civil Liberties Union (ACLU) and the ACLU of Washington have also filed a lawsuit on behalf of the National Family Planning & Reproductive Health Association and Cedar River Clinics in Washington state.
"The Trump administration's Title X rule is contrary to the law and arbitrary and capricious," ACLU Washington Health Care and Liberty Policy Counsel, Leah Rutman, said in an email. 
Among the complaints made in the lawsuit, "the new rule establishes counseling requirements that deny patients the information they need, and unethically attempts to steer them towards carrying their pregnancy to term," Rutman said.
"In the scenario that Roe v. Wade is overturned, women will not stop seeking abortions," Rogers said. "It will only make the process more dangerous."
"That is a reality that some elected officials are pushing for," Rogers said. "I don't understand why."
Reach reporter Alexander Tufel at news@dailyuw.com. Twitter: @alexander_tufel
Like what you're reading? Support high-quality student journalism by donating here.