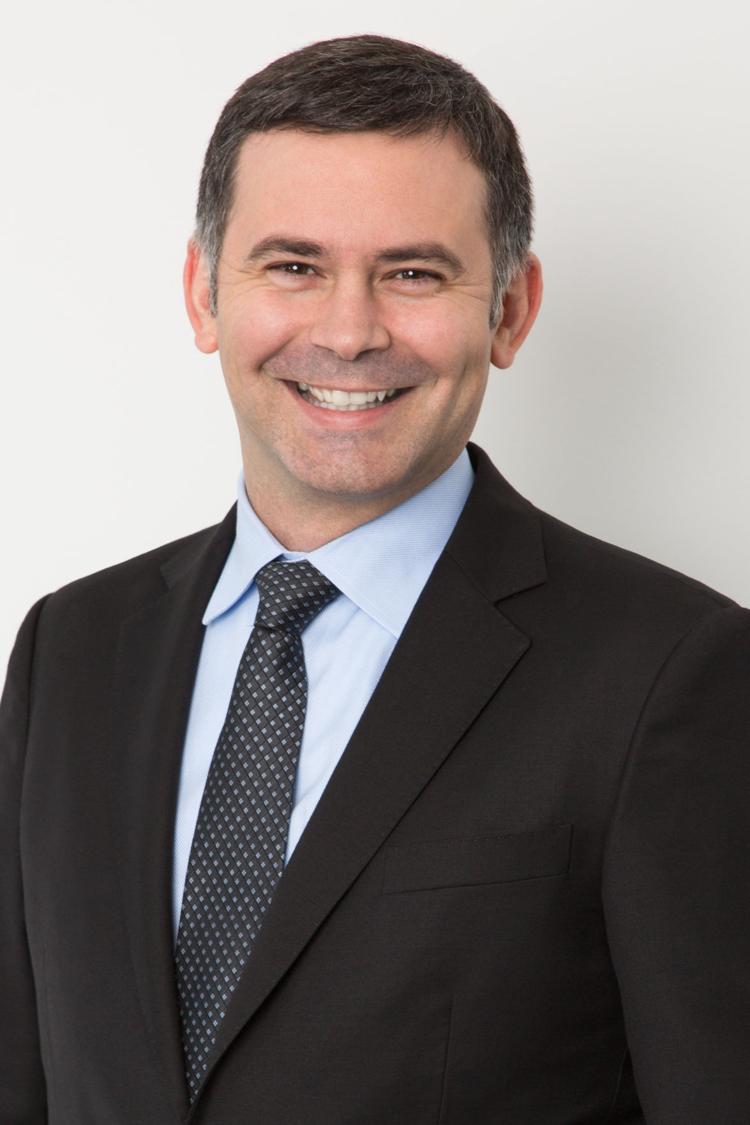 Jason Amala began his undergraduate studies at the UW intent on becoming a doctor. He had grown up surrounded by law — his father was an insurance defense attorney — but had no interest in entering the field himself.
Then he took organic chemistry. He received the worst grade of his academic career and decided to let go of his lifelong dream of becoming a doctor. With some guidance from his advisor, he enrolled in a sociology class on deviance and social control and discovered a new passion for the law.
"It was the first time in my life that I would literally run to class because I was so interested in the subject matter," he said. "I quickly realized that I was going to follow in my dad's footsteps."
Now nearly two decades later, Amala is a leading voice in the fight to reform the statutes of limitations for childhood sexual abuse survivors across the nation.
Born and raised in Salem, Oregon, Amala's decision to attend the UW was due mostly to his acceptance into the university's honors program. He was looking to leave behind his small-town roots and craved the community apparent in the UW's Greek system.
Amala graduated with distinction from the UW honors college in 2001. He received his law degree from Seattle University in 2005 and was made partner at Pfau Cochran Vertetis Amala Law (PCVA) just six years later.
A Seattle-based personal injury law firm, PCVA represents more than 800 clients around the nation. Its attorneys have successfully litigated childhood sexual abuse civil lawsuits against the Catholic Church, Boy Scouts of America, the Society of Jesus, and the Mormon Church, resulting in numerous multi-million-dollar payouts to survivors.
But for Amala, winning lawsuits is not the primary purpose of his work. He finds motivation in helping those who face the long-term repercussions of childhood sexual abuse find justice.
With the rise of the #MeToo movement in the past two years, PCVA has continued to grow as the average age of survivors who come forward with their experiences of childhood sexual abuse decreases. Amala estimates the average age of his clients has dropped from 57 to somewhere between the late 40s to early 50s. 
"The movement has made it easier for people to not only come forward earlier, but also to stand up for themselves and acknowledge that what happened to them wasn't their fault," Amala said. "We're seeing more people come forward with a desire to hold those that hurt them accountable for their actions."
In 1991, Washington became the first state to extend its statute of limitations on childhood sexual abuse. In April 2019, Gov. Jay Inslee signed SB 5649 to entirely eliminate the statute of limitations for sex crimes involving minors under 16 and extend the statute of limitations for adult survivors by 10 to 20 years depending on the severity of the crime.
As of this month, California, New York, New Jersey, and Arizona have all enacted laws which open a specific "window" of time for childhood sexual abuse survivors to file a civil claim against their abusers no matter their current age. 
With their experience in dealing with an extended statute of limitations in Washington state, Amala and his firm have advised lawmakers around the country to enact their own laws and have helped clients file lawsuits decades after they first suffered abuse.
"Most kids who are sexually abused don't tell right away," Amala said. "It takes time for people to process what has happened to them and cope with traumatic events. By extending the statute of limitations, survivors are being given a real chance to bring their case to court."
Mario Ragazzo, a public school teacher and a client of Amala's, received $1.3 million in a settlement with the Seattle Archdiocese in 2017. Without the extension added to the statute of limitations for child sex abuse survivors in Washington state, 49-year-old Ragazzo would not have been able to file a lawsuit.
Inspired to come forward by one of his students, Ragazzo found Amala after searching for his perpetrator online. By the time Ragazzo and Amala connected, PCVA represented some 75 clients across the nation who had been sexually abused by the same person as Ragazzo.
"It's not very often that you run across somebody that cares more about the person they are representing than they do the money or the suit," Ragazzo said of Amala. "I don't think I would have ever fully healed from what happened to me without dealing with the lawsuit, and I don't think I could have done it without Jason."
Looking back on his career thus far, Amala doesn't feel too bad about the 2.3 he received in organic chemistry that ended his budding medical career at the UW.
"It allowed me to try something new and it changed my whole perspective," he said. "Although it's taken a while for me to admit it, it's really the best thing that ever happened to me."
Reach reporter Lily Hansen at news@dailyuw.com. Twitter: @lilyjhansen
Like what you're reading? Support high-quality student journalism by donating here.