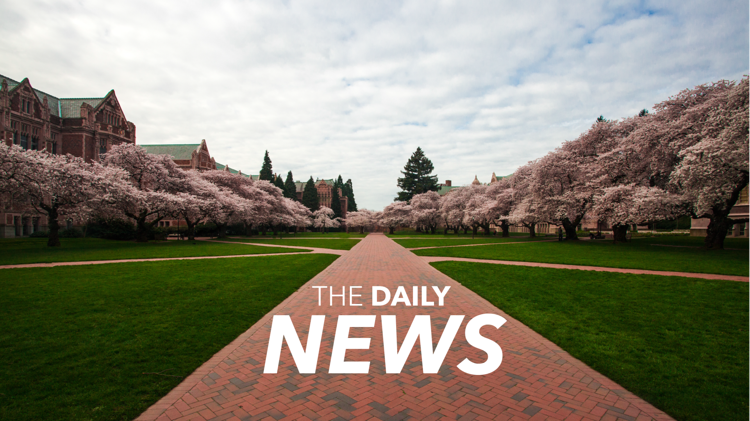 A petition among students to close campus amid a rise in local novel coronavirus cases has drawn over 5,000 signatures in about three hours Sunday night after getting 2,000 in under an hour.
More than 21,000 had signed on, as of 1 p.m. Wednesday.
There are no coronavirus cases on the UW campus, with four students testing negative for the virus earlier this quarter, and the university and health officials saying the risk to the community is low. 
UW spokesperson Victor Balta said in an email that the university is actively monitoring the situation.
"At this time, there have been no recommendations to suspend campus operations," Balta said. "With this in mind, UW campuses will remain open. We are fortunate to live in a region with one of the most advanced and responsive medical and public health systems in the country."
He added that the UW is working to ensure "maximum flexibility during this time of uncertainty" for students experiencing symptoms or those who want to isolate themselves.
UW President Ana Mari Cauce said in an update to the campus community Saturday that the university was preparing for coronavirus similar to other disruptive situations, like natural disaster.
"This includes working with campus leadership and regional public health partners to help colleges, schools and departments take steps that can minimize disruptions to student learning, such as assessing their readiness to conduct class activities online, should that be required, and ensuring students and employees who are ill can be properly supported so they can stay home and recover," she wrote.
The first two deaths were reported in the United States this weekend, both in King County, in older individuals with underlying health conditions. Another four were announced Monday, bringing the total deaths statewide to six.
Eighteen Washingtonians had tested positive for coronavirus, all but four in King County, according to the state Department of Health, as of Monday.
"Many infected individuals may spread the virus without their knowledge," the petition posted by Daisy Deng reads. "Many students may be infected and may bring transmit this virus into school and other public spaces. The incubation period is too long (over two weeks) to know the extent of the infection rate at this time."
Deng writes that she thinks the virus could pose problems for large gatherings in classrooms and dining halls, for example.
After an increase in cases in Italy this weekend, UW Study Abroad is suspending all programming there on Monday. 
A UW researcher said over the weekend after a genetic analysis connected two Snohomish County cases that the spread of coronavirus may have infected hundreds for the past six weeks without detection.
"I believe we're facing an already substantial outbreak in Washington State that was not detected until now due to narrow case definition requiring direct travel to China," Trevor Bedford, an associate professor at the Fred Hutchinson Cancer Research Center and the UW, tweeted Saturday.
Alex Greninger, an assistant professor in the department of laboratory medicine, backed up these findings in an email to The Daily Sunday morning, saying "genetics supports that model" and that the Seattle Sounders FC soccer match should have been canceled.
"Both cases in Snohomish, unknown links in current case suggesting community transmission," Greninger said.
The university's Advisory Committee on Communicable Diseases is in charge of monitoring the outbreak on campus and coordinating with local and state health departments to do so and updating online with information.
Reach News Editor Jake Goldstein-Street at news@dailyuw.com. Twitter: @GoldsteinStreet
Like what you're reading? Support high-quality student journalism by donating here.