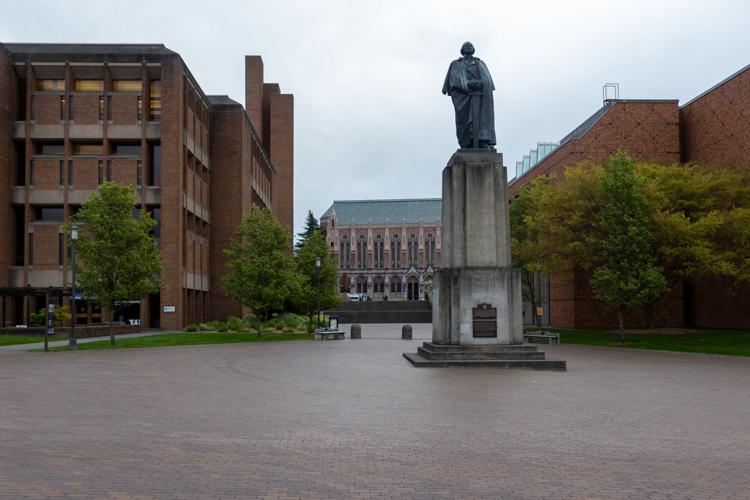 The history department gathered last Friday to put on "History Behind the Headlines," a webinar to discuss moments in history that people can look to for guidance in our present and future amid the COVID-19 pandemic. 
In talking about the pandemic, there has been a lot of focus on the economy, even leading to protests against the stay-at-home order. With 40 million Americans filing for unemployment, the pandemic has reached an economic crisis that is greater than that of the Great Depression, according to UW history professor James Gregory. There are several things to learn from that crisis, Gregory said. 
Real economic recovery is a slow process, and even then, not everything is able to be recovered. Crises are fundamentally political and, historically, the aftermath of a crisis sees a period of great political change, he said. After the Great Depression, the world saw two massive shifts in power. In America, Franklin D. Roosevelt took the presidency and introduced a wave of liberal legislation, while Europe saw the rise of authoritarianism.
"These crises change the way politics are going to work, and we don't know how this new one is going to work," Gregory said.
As noted by Gregory, great crises have been addressed by societies in one main way: public spending. Public spending increases economic activity while creating jobs to improve domestic infrastructure. 
This was prominent after the Great Depression, when spending created highways, dams, and bridges. However, the aftermath of the Great Recession in 2008 did not see this kind of spending, which, according to Gregory, was caused by increased polarization. 
"Newly politicized populations in great crises, often energized and angry, can change the direction of societies, and that can either be towards more democracy or less," Gregory said.
The pandemic is also comparable to the AIDS epidemic in the 1980s according to associate professor Laurie Marhoefer. While AIDS spreads slower and is less contagious than the novel coronavirus, it is comparable in that there is not yet a vaccine available, and that there might not be, Marhoefer said. This opens up questions about privilege and cooperation.
"I think we're going to see with SARS-CoV-2 what we see with HIV now and what we've seen historically, which is that these diseases, these viruses, really correlate with poverty and with inequality," Marhoefer said. "They hit people worse when those people don't have access to a good healthcare system, and they can't afford medicine."
Like AIDS, COVID-19 has welcomed activism, with healthcare workers advocating for a strong government response, including more access to protective gear and putting more safety measures in place. 
"We have the right to demand good public health," Marhoefer said. "The history of AIDS also shows us that we may not get it until we do demand."
In thinking globally, associate professor Adam Warren described problems with the virus outside of the United States, specifically in Latin America. 
"As COVID-19 spreads in the Global South today, we've witnessed the consequences of prioritizing 'magic bullet' medical innovations, while failing to invest adequately in healthcare infrastructure and access," Warren said. 
In Peru, there have been strong lockdown measures, but it has also seen some of the regions' highest infection rates. This is largely due to the lack of health infrastructure in the region, which has had a light shed on it because of the pandemic.
On the other side of the globe, there has been a strong response to the coronavirus. European nations have largely had low infection rates, especially in Germany. As professor and chair of the UW's department of history Glennys Young notes, there are several things the United States could learn from Europe at this time. 
First, there is the importance of leadership styles and skills. As Young explained, Chancellor Angela Merkel and other leaders in Europe have demonstrated empathy and transparency during this time, which has shown increased approval ratings domestically. There is also a need to rebuild trust in political institutions and increase local responses, as has been done in Europe, so that citizens feel a sense of comfort from their government, Young said. 
"It's going to be a long haul," Young said. "But the need is urgent and clear." 
Reach reporter McKenna Zacher at news@dailyuw.com Twitter: @mckennazacher 
Like what you're reading? Support high-quality student journalism by donating here.