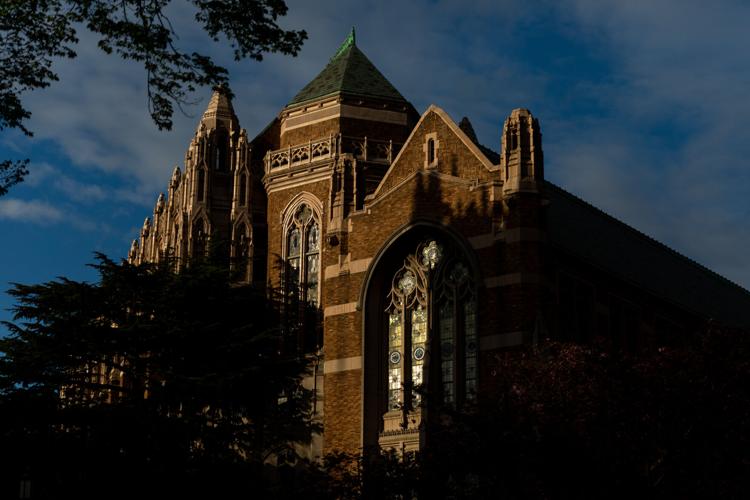 UW's Filipino American Student Association (FASA) earlier this month condemned Philippine President Rodrigo Duterte's approval of a controversial anti-terrorism bill that can label any Filipino citizen worldwide expressing criticism against the Philippine government a terrorist. 
"FASA sa UW denounces Duterte's signing of the Anti-Terrorism Bill to which its terms do nothing to resolve the true terrorism in our nation and instead conducts an outright assault on the freedom of speech from our people living on the motherland and even Filipinx abroad," an Instagram post from the group read.
The post was released a day before the law went into effect, stating that it is more critical than ever for the Filipinx community to stand together. FASA members were nervous to put out the statement, as they feared for their own safety and security for speaking out against the Philippine government.
"I think at first I was really scared," a representative, who, like others, spoke on the condition of anonymity for safety reasons, said. "Then I felt better because I was reminded that we have a duty to educate our members and the broader UW community."
Under the law, anyone suspected of terrorism may be subjected to warrantless arrests, government surveillance, and detainment without a charge for up to 24 days. Eventually, this can result in life in prison without parole. Filipino citizens living abroad, as well as non-citizen allies, can be blacklisted from, or prosecuted once they step foot on, Philippine grounds.
The law's definition of "terrorist" includes anyone attempting to damage government property; purchase or carry a weapon; threaten public safety; cause destruction to the economic, social, and political structures of the Philippines; influence the government through intimidation; or "create an atmosphere to spread a message of fear."
The Philippine government claims that the enforcement is needed to combat Filipino militants. However, Human Rights Watch says the broad definition of terrorisim gives Duterte ultimate authority to target journalists, activists, social media users, protesters, and other opponents of his administration, fearing it will "significantly worsen the human rights situation in the Philippines."
"The bill is very vaguely worded, which is where the uncertainty comes from," another representative from FASA said. "Anybody who posts, retweets, shares any sort of content that is in opposition of Duterte and his regime can be red tagged as a terrorist."
Duterte, who took office in 2016, is known for his brutal campaign to eliminate illegal drug use, in addition to jailing his political opponents and critics. His "war on drugs" has led to an estimated 8,663 extrajudicial killings at the hands of police and military forces for "drug-related activity"; however, some humanitarian groups believe the real death toll could be as high as 27,000. 
A United Nations report also documented 248 deaths of journalists, human rights defenders, legal professionals, and trade unionists in connection to the campaign, stating Duterte had "near-impunity" for the drug war's bloodshed. 
FASA is encouraging Filipino-Americans and allies to cautiously show support from the United States by attending online and in-person protests, using social media platforms to spread awareness and signal boost activists, educating on the law's implications, contacting representatives and senators to condemn the law, and most importantly, checking in on family in the Philippines to ensure they are safe during these times.
"It is important to learn from and be connected to those who are living and experiencing it," a representative from FASA said. 
In the uncertainty of Philippine government surveillance, the organization urges taking caution and using protection when participating in online activism, such as using a virtual private network (VPN), encrypted communication apps like Signal, and anonymous browsers like Tor.
The statement also calls for a suspension of American military aid to the Philippines, which has recently supplied $2 billion worth of military weapons. The organization believes government resources should instead be directed toward COVID-19 relief and aid, as the Philippines has the second highest number of cases and deaths in Southeast Asia.
"There's a very strong connection between the Philippine government and the U.S. military," a FASA member said. "A lot of issues in the Philippines are happening because of this colonial relationship."
Although this developing situation in the Philippines has made FASA programming for the upcoming school year uncertain, the organization is continuing to support UW international students in the Philippines and stand in solidarity with other local Filipino organizations to educate and inform its members and the greater university community on this threat to free speech.
"What's happening in the Philippines can definitely happen to us, is happening to us," one representative said. "You can't say you advocate for one issue and ignore it in another framework."
Reach reporter Maya Tizon at news@dailyuw.com.
Like what you're reading? Support high-quality student journalism by donating here.