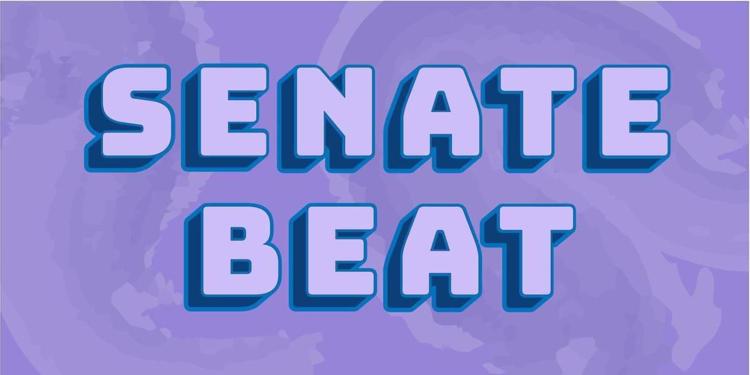 Instead of passing or debating new legislation, the student senate spent its last meeting Tuesday, May 21, focusing on itself. It's ASUW elections season, and after gathering nominations for various executive positions during last week's meeting, the senate has now started getting those nominees elected.
Despite using nearly all two hours of the meeting, the senate only elected a few positions among its long list of nominees. However, those seats included major executive roles, including speaker and vice speaker.
Longtime student senator Clara Coyote won the election for speaker, and will be replacing current speaker Spencer Lively starting next year. Coyote was among three candidates running for the speaker position. Coyote ran on a campaign of inclusivity and accessibility within senate's protocols and hopes to strengthen the impact of legislation passed through the senate.
Student senators across the board endorsed Coyote for the position, describing her as a deeply empathetic friend and colleague who always goes the extra mile with her work.
Dan Tran, student senator and chair of the academic and administrative affairs committee, read out a letter endorsing Coyote.
"The speaker needs to be fair and needs to have the drive to empower student voices and to foster an inclusive and accepting community of students to support those voices," Tran read. "Which is why I wholeheartedly support Clara for the position."
Student senator Bryn Sinclair won the nomination for vice speaker among a pool of six candidates. Sinclair, who also serves on the HUB Board of Representatives, stated that one of their main goals as vice speaker would be to create a "new category of senator" who would fill protected seats designated to specific RSOs and other student organizations. Sinclair believes that this will give student organizations a platform for more meaningful dialogue with the senate.
Senate members endorsing Sinclair cited their experience with parliamentary procedure as one of the strongest aspects of their candidacy. Many were also impressed with the detail and originality behind the policies they wanted to bring to the table.
One student senator described how she and Sinclair had an "hourlong conversation going through the details of the ideas on [Sinclair's] platform," and that the passion Sinclair demonstrated for the job made them the "most qualified" for the vice speaker position.
The senate, which ran out of time this meeting, will vote on more committee chairs and liaisons next week.
The ASUW Student Senate meets every Tuesday from 5 to 7 p.m. in Guggenheim 220.
Reach senate reporter Tejus Krishnan at news@dailyuw.com. Twitter: @tejusk100
Like what you're reading? Support high-quality student journalism by donating here.