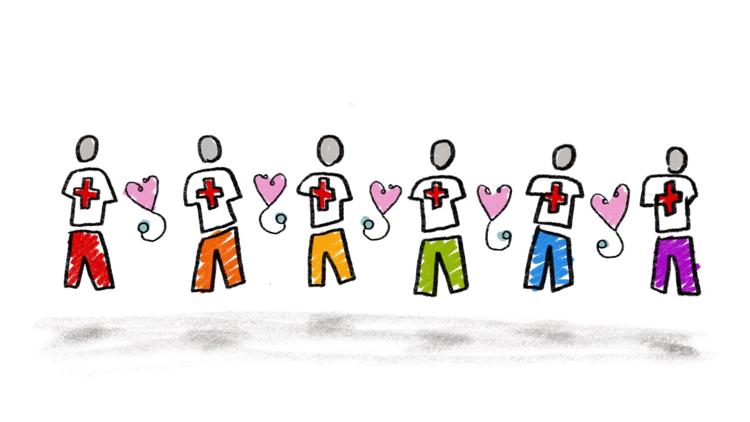 Healthcare providers don't always take the gender and sexuality of the person they are treating into account, one factor contributing to wide health disparities within the LGBTQ population. Researchers at the UW are trying to change that.
Researchers will convene at the 2019 LGBTQ Health and Longevity Conference on Oct. 4 from 8:30 a.m. to 4:30 p.m. at the Bell Harbor International Conference Center in downtown Seattle. 
At the event, a group of speakers that will include UW faculty members will present research findings that identify best practices toward achieving healthcare justice and advocating for the health of the LGBTQ community. 
Topics will fall under three tracks: LGBTQ health, LGBTQ longevity and aging, and transgender and gender-diverse health. These presentations range from promoting the quality of life for elderly LGBTQ people to building support networks within LGBTQ communities. 
"[There will be] a lot of different perspectives in terms of policy — researchers, practitioners, people from all different disciplines and fields of thought who come together to talk about these important issues," Jane Lee, assistant professor at the School of Social Work, said. 
Lee will present her own research comparing health outcomes of LGBTQ residents of Washington state born inside and outside the United States. She described how the data she analyzed displayed socioeconomic disparities that prevent some foreign-born LGBTQ people from receiving equitable healthcare. 
Lee hopes that through identifying these barriers, "We can help particular individuals and communities have more equitable access to resources, education, and other social factors that can lead to better physical and mental health outcomes."
The research presented at this conference is especially significant because it focuses on intersectionality of identity, and how age, immigration status, and sexuality can all influence health outcomes. 
Meghan Eagen-Torkko of the UW Bothell School of Nursing and Health Studies is working on a research project centered around LGBTQ healthcare and reproductive justice. Her co-researcher, Molly Altman will present this research at the conference. 
"We are convening two focus groups of LGBTQ people in the community, one of the groups identifying as transgender or genderqueer and the other group identifying as cisgender, and we're going to ask them, basically, 'What do you think we need to know about LGBTQ sexual and reproductive health, and what [areas] do we need to do research in?'" Eagen-Torkko said. 
Eagen-Torkko described how several clear systemic barriers prevent LGBTQ people from accessing reproductive and sexual healthcare, apparent from her research with LGBTQ focus groups. When medical practitioners make assumptions about the identities of their LGBTQ patients, from their pronouns to their health histories, the quality of care LGBTQ patients receive and the trust between a patient and their medical provider can greatly deteriorate. 
Her goal is to encourage people to "think of LGBTQ health as the health of people, and not as a subcategory of healthcare." 
Learn more about these studies in greater detail, as well as hear from many more speakers, and register for the LGBTQ Health and Longevity Conference here.
Reach reporter Isobel Williamson at news@dailyuw.com. Twitter: @IsobelW
Like what you're reading? Support high-quality student journalism by donating here.