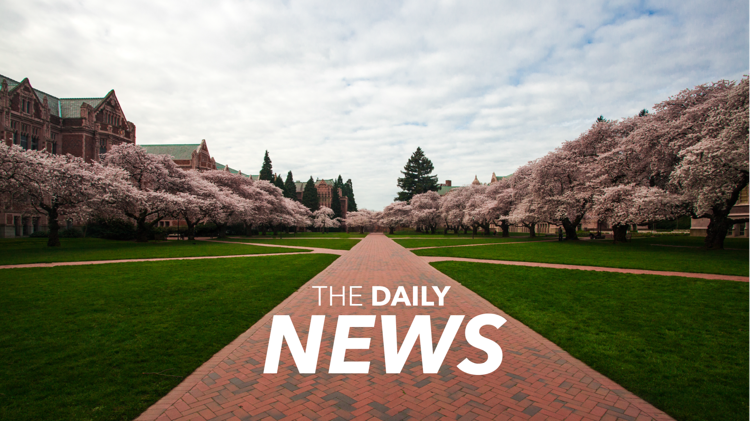 At City Hall on Thursday, Nov. 7, Seattle Mayor Jenny Durkan and City Attorney Pete Holmes announced that the city will legally challenge political activist Tim Eyman's Initiative 976 (I-976). 
Initiative 976 is Eyman's latest attempt to limit vehicle licensing fees to $30 in Washington State. While the WA Secretary of State has yet to certify the 2019 general election results, the initiative is set to become law, with 55% of the vote in favor statewide. 
King County, however, voted approximately 57% against. 
"Less than a decade ago, Seattleites voted to tax themselves to invest in transit and really critical transportation projects," Durkan said. "On Tuesday, Seattle voted for transit, for safer roads, for bike and pedestrian safety, for free ORCA, and for our young people and low income residents."
As a result of the initiative, Seattle will see a $24 million cut from the Seattle Transportation Benefit District and $8 million dollars cut from other basic transit services. The $32 million annual cuts may result in a reduction of at least 100,000 hours of bus service, according to the Seattle Department of Transportation Director Sam Zimbabwe. 
The initiative is already having an impact on transportation in Washington state. On Wednesday, Gov. Jay Inslee made a statement where he directed the Washington State Department of Transportation to postpone all transportation projects that have not already begun. Durkan said it is unclear how this directive will impact Seattle. 
"As we said before, the cuts required by this initiative would be potentially catastrophic for Seattle and our region when we need to invest in more transit, not less transit," Durkan said. 
The city will likely file its lawsuit next week, first seeking a preliminary injunction. Without the injunction, Durkan believes the initiative could cause "immediate and irreparable" harm to Seattle transit. 
"If Mr. Eyman had developed an initiative that was constitutional, I wouldn't be here today," Holmes said. 
While Durkan and Holmes will be reserving many of their legal arguments for the courtroom, the main concern is the legality of preventing Seattle voters from making their own decisions on the city's public transit funding. 
"That's why I am filing this lawsuit, to uphold the will of Seattle voters," Holmes said. 
In the lobby outside the press conference, Tim Eyman shared his views on the lawsuit before Durkan and Holmes' announcement. Eyman had a bright yellow sign with him that read: "Is this a dishonest tax? Politician's answer: Quit yer bitching and pay the damned tax." 
Eyman detailed the previous times Washington voters, politicians, and courts have approved of $30 car-tab fees, including the 2002 Initiative 776, which I-976 was based on. In 2006, the WA State Supreme Court ruled that Seattle could continue to collect higher car-tab fees through 2028, despite the passage of I-776. 
"Everybody in the state should be able to get the policy they voted for, even if Seattle doesn't want it," Eyman said, speaking of the I-976 election results. "You can't have, and it's completely untenable, to have one city and one set of elected officials making a decision for everybody in the state." 
The Seattle City attorney's lawsuit will be a joint lawsuit with the King County Prosecutor's office, which was directed to challenge I-976's constitutionality by County Executive Dow Constantine on Wednesday.  
"While no one can be 100% sure on what will happen in court action, I have a lot of confidence in our lawyers, our theory, and our courts," Durkan said. 
Reach reporter Thomas Newman at news@dailyuw.com. Twitter: @thomasn456
Like what you're reading? Support high-quality student journalism by donating here.