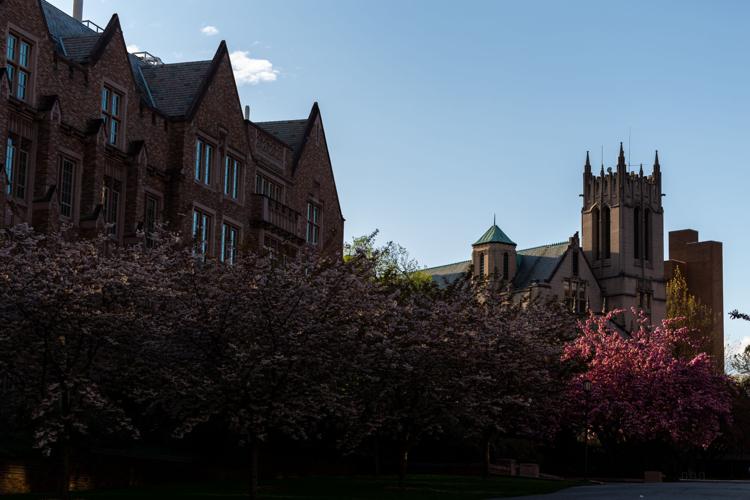 Last month, the UW's Vietnamese Student Association (VSAUW) became the first cultural group on campus to officially implement a zero-tolerance policy on harassment and abuse to their constitution.
"VSAUW's response to the knowledge of harassment or assault within our community will be prompt, confidential, and survivor-centered," the group's Instagram post read. "It is not VSAUW's place to mediate between the survivor and the abuser, but we may offer resources and support the survivor in feeling safe under VSA-sanctioned events."
Eden Au Nguyen, the chapter's vice president of operations, introduced the amendment known as Article X after a wave of survivors across local organizations and the Southeast Asian community had come forward with their stories on social media over the past year.
"Last year was filled with a lot of pain and healing for women and non-binary folks," Au Nguyen said. "There were a lot of survivors around this time and even now that are choosing to step up and share their stories, and highlight how many systems have failed them."
VSAUW wanted to emphasize the importance of centering the amendment on the safety of survivors, Au Nguyen said, adding that simple non-tolerance policies of abuse that most organizations on campus use are too vague and do not allow a proper protocol or a designated officer to handle the situation. 
"It's very obvious organizations do not have the infrastructure to really support survivors," she said. "Each situation is very nuanced. If it was too structured, we were worried people would only look at what the constitution and not what the survivor actually needs, so we tried to make sure that the wording left us enough room to make it survivor centered."
The amendment gives the organization authority to ban the abuser from all VSA events, remove them from officer positions, and notify all external branches of VSA and any relevant UW RSOs of the incident. It also allows for the group's president and vice president of operations to lead investigations in the best interest of the survivor and the safety of the community.  
Au Nguyen said that having no protocol or designated personnel to immediately remove the abuser from the organization can cause conflict and confusion within officer boards about what to do with the perpetrator, potentially retraumatizing all survivors who are a part of the community. 
"As a survivor, to watch certain orgs be really unprepared and have a back and forth between community members, it's like revisiting my instance of abuse over and over," she said. "So instead of allowing an abuser to continue to threaten the safety of the community, the easiest thing to do is to intervene by removing them from the environment."
Au Nguyen and VSAUW have been in touch with the UW branches of the Filipino American Student Association (FASA sa UW) and the Khmer Student Association to add this amendment to their constitutions. They are hoping it will encourage other RSOs to also take a firm stance on the issue. 
FASA sa UW President Danica Villez said her group is also looking to implement such a policy by the end of fall quarter.
"I really hope this is a turning point, because this amendment was long overdue," Au Nguyen said. "As an org we make commitments to uphold certain values, and to overlook instances of abuse in our community very clearly goes against what we should stand for." 
Reach reporter Maya Tizon at news@dailyuw.com. Twitter: @mayacruz_
Like what you're reading? Support high-quality student journalism by donating here.