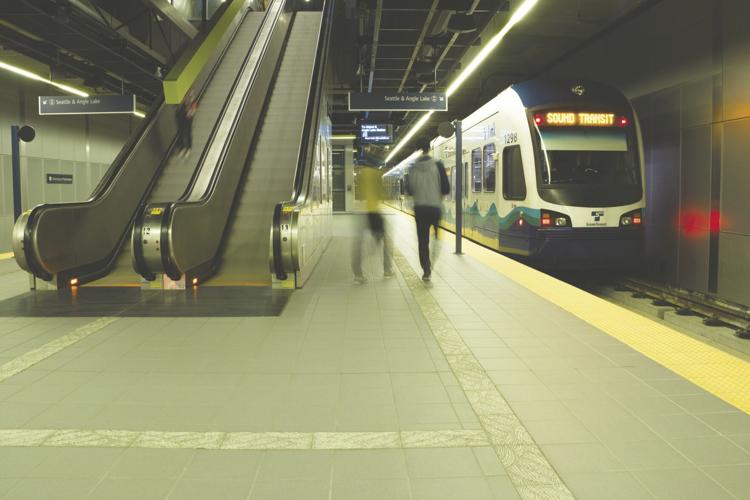 Representatives from King County Metro and Sound Transit hosted a virtual open house Tuesday evening to discuss the North Link Connections Mobility Project and its proposed service network changes.
Some of the proposed service changes will impact King County Metro bus routes that run through the U-District area. This project marks King County Metro's largest service restructure since the 2016 U-Link extension project.
The changes come in response to the expansion of service coverage by the new North Link light rail.
"This extension of light rail will replace and improve the transit connection between Northgate and downtown Seattle while also providing new transit connections and transfer opportunities along its alignment," Brand Koster, service planner at King County Metro, said.
The project also entails the creation of three new Link light rail stations, including a U-District Station to be located at Brooklyn Avenue Northeast, between Northeast 43rd and Northeast 45th Streets. 
One of the main goals of the project planners was to equitably inform and engage community members on the progress of the mobility project. As a result, the planners have been diligent in their efforts to collect community feedback, ranging from conducting surveys to hosting open house forums.
"The North Link Connections Mobility Project prioritizes outreach and engagement with those whose voices have traditionally not been included or considered in the decisions that end up affecting them disproportionately," Koster said.
The project team began collecting responses from the community in early 2020. This feedback informed project planners and enabled them to refine the service network presented in this latest service change proposal.
Some of the community-voiced desires included improving transit connections to and from major community destinations, providing connections that are easy to navigate, and providing bus connections to the light rail.
"[The service proposal] is the result of engagement with the community," Koster said. "To shape this proposal, Metro focused on relationship building with historically underserved and unserved populations in the project area."
The mobility project is in its third and final stage of development. King County Metro will collect feedback on its proposed changes through a survey that will be available until Nov. 1.
"We strongly encourage folks to take the survey and to recognize that this is a proposal at this point," Dave VanderZee, project manager of the North Link Connections Mobility Project, said. "We will use that to make further revisions for the proposal that becomes a recommendation to the King County Council."
Once the final round of feedback is collected, the project concept will be finalized and submitted to King County Council for review by early 2021. The team estimates to receive council approval by spring 2021.
Commuters can expect the North Link light rail to open and bus service changes to take effect by September 2021.
Reach reporter Ellie Pakzad at news@dailyuw.com. Twitter: @ElliePakzad
Like what you're reading? Support high-quality student journalism by donating here.