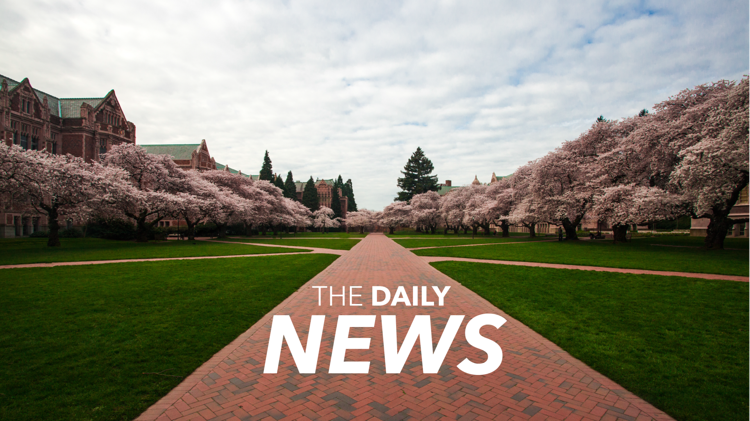 Nine of the 10 candidates running for Seattle City Council's 4th District (D4) seat congregated for a public forum at Cascade Bicycle Club in Magnuson Park on May 30. The forum was moderated by Erica Barnett, a reporter for The C is for Crank, and covered issues ranging from the Bicycle Master Plan to racial equity in Seattle.
The primary election, which will take place this year Aug. 6, has heated up especially fast for the 4th District, which covers neighborhoods including Fremont, Wedgwood, and the University District.
The large candidate pool came after the sudden resignation by former council member Rob Johnson, who unexpectedly stepped down April 5 of this year after previously announcing he would not run for reelection. The interim council member Abel Pacheco, a UW alumnus, was appointed in late April, and will hold the position until Nov. 26, 2019.
Candidates ranged in age, career, political experience, and priorities. Discussion focused on local issues including sidewalks, public transportation, affordable housing, racial equity, rent control, congestion pricing, and upzoning.
One of the most discussed issues of the night was accessibility and public transit. The candidates agreed that public transport needed reform, with varied reasons such as the necessity for more bus drivers, lower wait times, and an eventual switch to electric buses, some of which could be automated.
The candidates stuck to their own agendas, focusing more on promoting their own ideas than attacking the image of other candidates. The one exception to this came from candidate Joshua Newman, who took the last seconds of his answer to a question concerning RapidRide expansions to point out the absence of fellow candidate Alex Pedersen.
"In my last few moments, I just want to point out the one candidate that didn't have the bravery to show his face here tonight: Alex Pedersen," Newman said. "So while I want your support, I want you to vote for one of us," he concluded, motioning to the panel of candidates beside him. This was met with applause from audience members and candidates.
Shaun Scott, a UW alumnus and former editor of Real Change News, emphasized the diversity he brings to the table as the only African American candidate and how there are systems in Seattle riddled with racism that need intervention.   
"The fact that I'm the only African American candidate in this race I think is a policy failure," Scott said. "It speaks to the amount of displacement that we've seen over generations and so we need candidates and campaigns that are willing to name Seattle's long and ugly history of white supremacy for what it is."
Scott, though late to the forum, made himself memorable with many well-prepared answers, often including race and his background of expertise as supplements to his points. He referenced firsthand accounts from working at Real Change News, through which he learned the biggest stressors cited by those on the verge of homelessness such as loss of a job, reduction of hours, and increased rent.
Ethan Hunter, a 19-year-old who attended Garfield High School, did not let his lack of experience take away from his credibility. As the youngest candidate, Hunter took to emphasizing points with anecdotes of his firsthand experiences, as well as using his uniquely-young perspective to address issues.
"There were AP classes in Garfield where it was all white kids," Hunter said. "I think we can all agree that leaving just kids of color out doesn't mean they're not capable of being in an AP class, so that's racism right there in our Seattle public schools that needs to be dealt with."
Hunter continued to advocate for the younger generation, often citing school children and young professionals as examples in his answers.
Emily Myers, a pharmacology Ph.D. student at the UW,was the only current Husky running. Using her background in science, Myers' solutions often proposed evidence-based approaches.
Candidates also included Cathy Tuttle, founder of Seattle Neighborhood Greenways; Sasha Anderson, an openly-lesbian program coordinator with Big Brothers Big Sisters; Heidi Stuber, a single mother of an autistic child; Frank Krueger, a local small business owner; and Beth Mountsier, a transit project manager for the city of Redmond.
On the topic of the possible legalization of electric scooter sharing in Seattle, the panel agreed unanimously in support of the prospect. An array of "wows" filled the room as the moderator explained that this topic is controversial, to which a crowd member replied, "Not in D4."
Reach contributing writer Jorn Peterson development@dailyuw.com. Twitter: @PetersonJorn
Like what you're reading? Support high-quality student journalism by donating here.