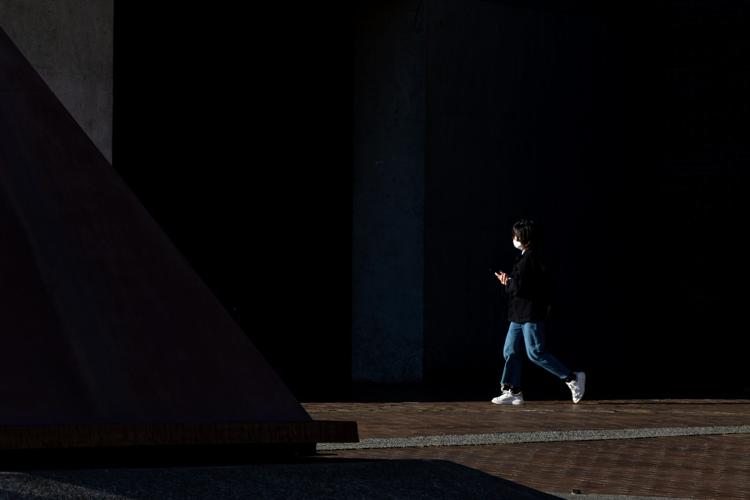 An updated projection from the UW's Institute for Health Metrics and Evaluation shows a decrease in deaths of approximately 33,059 in the United States if 95% of people wear masks. 
This means that more than half the deaths predicted to happen between June 25 and Oct. 1 can be prevented if the rate of mask wearing increases to 95%.
The universal mask prediction assumes that 95% of people wear masks and that if daily deaths reach eight per million, social distancing mandates are reimposed.
The 95% threshold is the highest level of mask wearing that has been seen, according to Dr. Ali Mokdad, a professor of health metrics sciences at the IHME. The data for mask wearing rates on an international level comes from researchers at the University of Maryland Social Data Science Center, who teamed up with Facebook to create a survey to collect data on an international level. Mask wearing data for the United States was collected by a company called Premise.
Mokdad said researchers are being conservative in their estimates and that they are assuming the "lowest protective effect," which is a 34% reduction in transmission of the virus when wearing cloth masks made at home.
Researchers at IHME used that 34% reduction in transmission figure to build the universal mask model.
If the United States is able to reach a 95% mask wearing rate, combined with other precautions like maintaining a safe distance, washing hands regularly, and disinfecting high-touch areas, it is possible to contain the virus, Mokdad said. 
The takeaway, Mokdad said, is that the country needs to be very careful moving forward.
"If our physicians, nurses, and staff in the hospital are able to not get COVID-19 [under control], we can do it in public if we are very careful as well," he said.
Reach reporter Teresa Bonilla at news@dailyuw.com. Twitter: @toomuchteresa
Like what you're reading? Support high-quality student journalism by donating here.