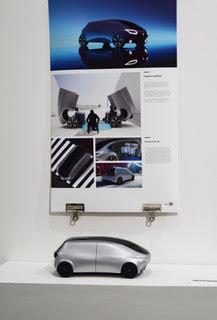 While sleep is certainly a touchy subject for college students of all majors, the statement: "Sleep is for the weak," rings especially true for graduating seniors of the UW design program. The capstone project entails 10 weeks of intensive labor into the creation and development of a thoughtfully designed new product, service, or communication system. 
Recent graduate of the UW industrial design program Arya Kani left the Art Building at 5 a.m. on more than just a few occasions himself. Kani created Vision Forall, an accessible car design intended to be implemented into already-existing rideshare services such as Uber and Lyft with the intention of making these rideshare services more inclusive for those with physical and/or mental disabilities. 
The Vision Forall is a concept and prototype of an autonomous vehicle that envisions the ability to pick up riders at their exact location, eliminating the need for riders to travel to certain pick-up locations to board the car. 
The lack of a driver eliminates the need for people with disabilities to be assisted in getting in the vehicle, and the ramp feature of the car holds a sensor that analyzes the surface of the road and adjusts its angle accordingly, allowing riders to easily and independently board the vehicle in a time-efficient manner.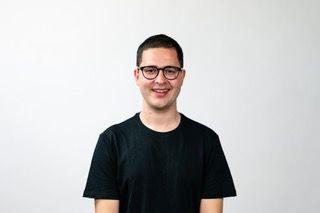 "In car-share services such as Uber or Lyft, it takes about 10 to 15 minutes for these untrained drivers to get [people with disabilities] on and off the vehicle, and there are a lot of lawsuits that have been going on around it, that these cars are not accessible enough," Kani said. 
While Uber and Lyft do offer wheelchair-accessible vehicles, the list of cities in which they are offered is limited, and the services often fail to locate accessible vehicles when they are requested. 
According to a study conducted by New York Lawyers for the Public Interest (NYLPI) in New York City, Uber's success rate in locating accessible vehicles reached just above 55%, while Lyft's success rate barely reached 5%. In contrast, the success rate for both of these services reached 100% for vehicles that are inaccessible, showcasing the major discrepancy in rideshare accessibility that designers like Kani have sought to mitigate.
Kani's vision for a car that belongs to everyone is just one example of his long-time passion for design. 
"Aesthetically, I was really attracted to cars," Kani said. "It was in middle school that I decided I wanted to be an automotive designer, I was at a pretty young age. I still have the same goal and I'll continue to pursue that goal. I'm really glad that I accomplished this program." 
Above all else, Kani is most enthusiastic about the research put into his accessible automotive design that provides a solution to a pervasive social issue.
"Not everyone has the ability to own a car, to park a car, and to drive a car," Kani said. "I wanted to not only design a car because it looks good and has a beautiful form, but also because it has a function, and it solves somebody's problem."
According to Kani and other industrial designers, form follows function. With his senior capstone project, Kani hopes to inspire designers to consider all types of people when they are designing products.  
"As a designer, we believe that you don't design for yourself, you design for others," Kani said. "There are people out there who need your design, and you can definitely change the world through design"  
Reach reporter Soraya Marashi at News@dailyuw.com. Twitter: @sorayamarashi
Like what you're reading? Support high-quality student journalism by donating here.