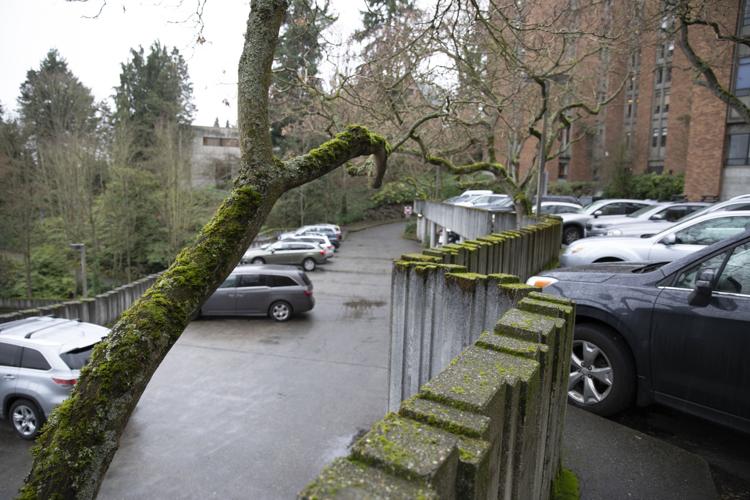 Commuter students, faculty, and those just trying to have some pho on the Ave may find themselves paying more for university-run parking come July 1. 
The UW Transportation Services gave a presentation to the ASUW Board of Directors on the proposed upcoming changes to parking fees at its meeting Jan. 30, and also spoke briefly about the future of the UPASS. 
"We are projecting that we will be in a deficit for 2020-2021," Caryn Walline, commute options & planning manager for Transportation Services, said. "Transportation Services is a self-sustaining unit, so we're not allowed to run a deficit." 
Parking fees from the City of Seattle have nearly doubled in five years, now costing the university some $2.2 million per year, according to Walline. The UW also has a $54 million backlog of deferred maintenance on its 3.7 million square feet of parking lots, on top of the 26% of parking revenue they spend on maintenance annually. Additionally, some lots require remedial work in order to be compliant with the Americans with Disabilities Act. 
Three rate increases have been proposed. 
"We met with the president and the provost and they're recommending a 4% [rate increase] moving forward," Walline said. That rate, she said, would simply allow Transportation Services to break even.
The University Transportation Committee, Walline continued, recommended a 6% rate increase. Finally, an 8% increase would bring in $670,000 in additional revenue that could be applied towards the deferred maintenance backlog.
If approved, the parking rate increase would be the third rate increase in 10 years. The parking rates increased in 2015 and 2019. The proposed rate increases are set to be voted upon by the Board of Regents during their meeting in March and would go into effect July 1.  
Any increase in parking rates would help finance future expenditures and pitfalls. Under the new Campus Master Plan, Walline continued, the UW will remove over 3,000 of its current 12,200 parking spots, which will decrease future parking revenue. By reducing parking spots, the university hopes to decrease the number of single-occupancy vehicles on campus. 
She said the university also expects to spend $2 million to continue its parking lot modernization and maintenance. 
For example, Walline said, 22 of the UW's parking lots now utilize a pay-by-phone system. 
"[You can add] time without having to go back to your vehicle," she said. "If you're in class and not going to make it back to your car [in time], you can add time from the app." 
The system is the same one used by the City of Seattle, meaning that whether someone is on campus or downtown, they can use the same app to find and pay for parking.
The modernization also includes a new central parking management system. The system will allow the university to see real-time utilization of all parking lots and will help improve efficiency. 
"We're also going to be moving to license plate recognition for our citations," Walline said, explaining that as the university issues parking tickets, they can be tied to a license plate rather than to a physical permit hanging in the window.
Reach reporter Matthew Hipolito at news@dailyuw.com. Twitter: @hipolmat
Like what you're reading? Support high-quality student journalism by donating here.