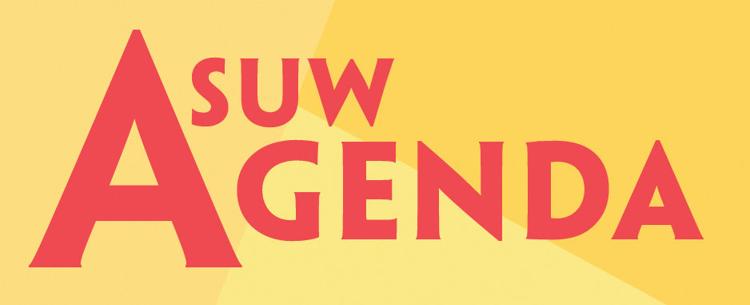 The ASUW Board of Directors (BOD) held their second meeting of the school year Thursday, Oct. 10. The BOD was joined by Shane Schrader, treasurer of the Graduate and Professional Student Senate (GPSS), for a conversation about travel funding policy for members of the board traveling to professional conferences.
The meeting opened with a brief public forum section in which Residential Community Student Association (RCSA) director of government affairs Mia Belting updated the BOD on the RCSA's activities. Afterward, the BOD voted on several bills, all of which passed without opposition.
Most of these bills focused on making appointments to some of the ASUW's constituent committees. Two, however, had different focuses. Board Bill 4.05 created a task force "to determine student need and desire for the creation of" the ASUW Office of Inclusive Design, which was proposed in the ASUW Senate in February. Board Bill 3.04 funded travel for the ASUW's delegates to the Washington Student Association (WSA) General Assembly. 
The WSA is a nonpartisan legislative advocacy group for all of Washington's higher education students. According to their website, the WSA's work includes "legislative advocacy in Olympia and on-campus organizing to empower and engage students." The WSA's legislative agenda is drafted by its General Assembly, which met Oct. 12-13. 
Although the bill provided specific funding for the WSA trip, there is no policy for how exactly to distribute funds for various travel needs. 
For GPSS, "typically, it's an as-it-fits type of line item," Schrader said. 
A line item is a single specific revenue or expenditure in a budget report shown on a separate line of its own.
In the coming weeks, Schrader said he intends to work with ASUW director of internal policy Cooper Robertson to create a comprehensive travel policy for both GPSS and ASUW that includes specific allocations for travel, meals, and lodging.
"With GPSS, we have a travel limit built in to each of the officers' budgets," Schrader said. "This is a limit that will enable them to go to different conferences, and within that line item, it's expected that part of it will come out for travel, getting there, room and board, and also meals based on how long they're spending there."
For example, Schrader said, GPSS identified and budgeted for specific conferences, such as the annual Huskies on the Hill event where ASUW busses students to Olympia to lobby the state Legislature. 
"This is very helpful," Robertson said. "This is going to be a great opportunity to build our two organizations and work together and do something positive." 
Robertson also said he was working on a proposal to create a task force to create an international student coalition.
HUB Director Justin Camputaro also announced the creation of the HUB Fund for Excellence in Student Leadership Scholarship, with two $500 scholarships available to ASUW/GPSS leaders. 
"The goal is, over the years, to keep building it and to grow the scholarship, or have more scholarships," Camputaro said. "But this is the inaugural year, so please apply." 
Additionally, the Womxn's Action Commission and the UW Panhellenic Association are running a "Period Product Drive" from Oct. 14-18. Donations can be made outside of HUB 131R.
Reach contributing writer Matthew Hipolito at development@dailyuw.com. Twitter: @hipolmat
Like what you're reading? Support high-quality student journalism by donating here.