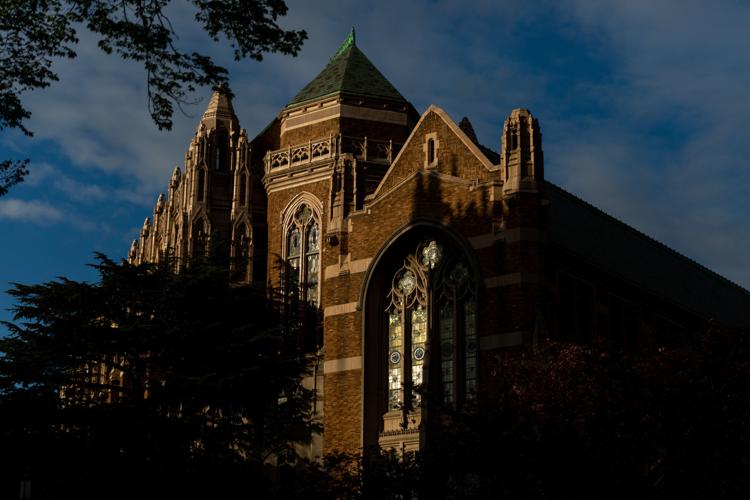 Before the COVID-19 outbreak and the resulting social distancing measures, anthropology Ph.D. candidate Christopher Chan was already working on his thesis on content creators at a digital media company; fortunately for him, moving online was smooth compared to others. 
For many graduate students and professors, however, the shift to remote work represents a huge change in protocol. Researchers have been forced to adapt their work on the fly, even as their futures are put in limbo by the crisis.
Chan has refocused his dissertation in response to the current moment, recognizing that the pandemic has so fundamentally transformed daily life. He also recognized that the way researchers, especially in fieldwork-heavy disciplines like anthropology, conduct work with human subjects will change drastically. 
"It's really hard after the pandemic to write the same kind of dissertation or have the same kinds of questions," Chan said. "I feel like the research I was doing before — it feels dated now — and instantly all of the work I've put into formulating these questions and interviewing people … just doesn't feel relevant."
Professors have been advised to be as flexible as possible with postdocs and researchers trying to complete research on time and apply for faculty jobs. Hiring freezes and limited tenure track jobs make the future of many graduating Ph.D. students uncertain. 
Recently, the Graduate School announced new guidelines for dissertation defenses, which can now be done entirely virtually. 
Catherine Zeigler, the graduate program advisor for anthropology, said that to accommodate the delay COVID-19 has put on research, departmental fellowships had been extended through summer 2021. 
Chemical engineering professor Jim Pfaendtner explained that for all students working in lab-intensive work, there have been significant changes in class instruction as well as how to handle a curriculum that incorporates a hands-on component. 
Beyond practical concerns, the biggest challenge is balancing research, new daily routines, and making sense of the importance of their work amid a global pandemic.
For instance, in response to COVID-19, Christopher Adolph, associate professor of political science, drafted a paper about the impact of political affiliation on the timing of state social distancing measures. 
"The work we do is often work we do on our own and collaborate on via email," Adolph said. "We conceived of the project and wrote it within a three week period, so it was very rapid." 
Adolph and his team began collecting data over spring break and has since been continually updating data daily on statewide social distancing measures as well as collaborating with the Institute for Health Metrics and Evaluation.
Beyond just research, both Adolph and Chan noted that adapting to the novel coronavirus often meant integrating their work with a whole host of other new responsibilities, like childcare and supporting partners or spouses who had been laid off. 
"The degree to which our students are continuing to work on all fronts is amazing," Adolph said. "I think that people are going to get exhausted by this process. We're in a crisis mode right now, at some point we're going to need to make things sustainable." 
Though for researchers working on COVID-19 and making sense of their research in light of the pandemic, Adolph stressed the importance of not shifting to other research and continuing to focus on pressing issues, connecting COVID-19 to another worldwide crisis. 
"I think over the coming years we are going to think a great deal about the relevance of this experience for how we deal with climate change," Adolph said. "And how we think about public reactions to climate change as a slow-moving crisis that demands massive adaptation, we can learn from a fast-moving crisis that forced us to adapt."
Reach reporter Thelonious Goerz at news@dailyuw.com. Twitter: @TheloniousGoerz 
Like what you're reading? Support high-quality student journalism by donating here.