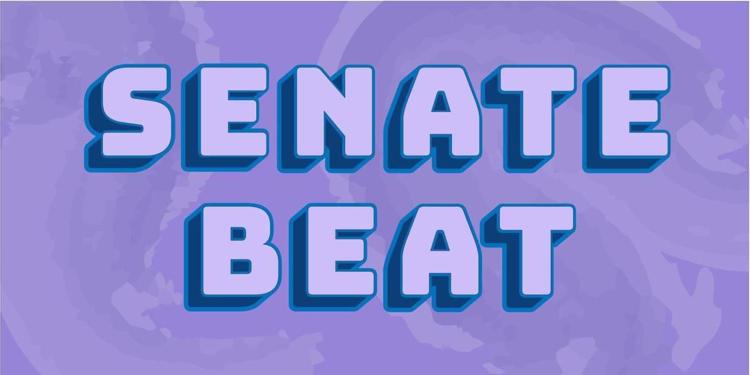 The ASUW Student Senate held its third meeting of the school year Tuesday, Oct. 15. The focus was on representation and advocacy, as well as the election for membership coordinator.
Jeremy Moon, chair of the Services and Activities Fee (SAF) forum, sparked the most discussion on the floor talking about the future renovation of the IMA pool and locker room. Student senators were inquisitive about the renovation, which plans to expand equitable access to the building by providing large gender-neutral locker rooms with individual shower and changing stalls.
The senate then shifted to the election of this year's membership coordinator, who is in charge of maintaining membership rosters, overseeing attendance, and coordinating with delegates and senators. Out of four candidates, freshman Lukas Illa came through with the vote.
In high school, Illa was a student activist and a campaign intern on Congresswoman Pramila Jayapal's re-election campaign, both of which he cited as the experience that made him qualified for the position. From this, he believes that he has learned a lot about giving people a voice, which was addressed in his campaign.
"My main objective was, and still is, to recruit from underrepresented groups in the senate," Illa said. "This would include affinity groups and RSOs representing marginalized students, but also making the senate more appealing to transfer, commuter, and international students."
This emphasis on diversity appealed to several student senators, including Mustapha Samateh, who endorsed Illa on that platform.
"I think it's very important that when other students come to these meetings, they're able to see a lot of diversity here," Samateh said. "This speaks to me a lot because I can tell that [Illa] wants to make sure we represent every single student in our school."
Another student senator also described how Illa was "the only one who had the initiative to personally ask and find out who [everyone] was as a person," and the combination of his ideas and his openness to criticism "would make him a good leader" in the membership coordinator position.
Due to time constraints, the senate was unable to review this year's legislative agenda. It was introduced earlier in the meeting as a set of relevant and necessary issues that two lobbyists from the student senate will eventually present to Olympia legislators in the upcoming year. The issues that were addressed last year will also be taken into consideration as the new agenda continues to be revised, all of which will be discussed in further depth during next week's meeting.
The ASUW Student Senate meets every Tuesday from 5 to 7 p.m. in the Bank of America Executive Education Center, room 110. 
Reach contributing writer Shannon Hong at development@dailyuw.com. Twitter: @shannonjhhong
Like what you're reading? Support high-quality student journalism by donatinghere.