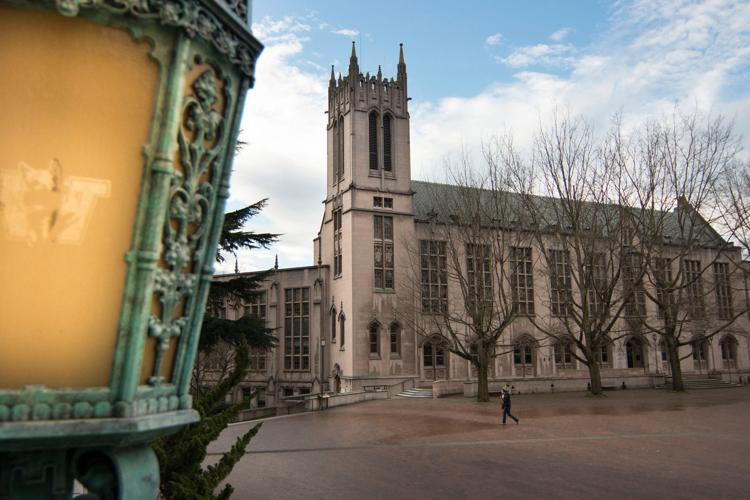 The Individualized Studies program is the self-serve frozen yogurt of majors. In this program, students create their own four-year plan, where they target educational goals not served by the current university system.
The UW's program has been ranked in the top 20 of schools in the country to pursue an individualized path of study. College choice, the website who gave the UW this ranking, boasts that the UW's Individualized Studies program takes a specific kind of student. This student is motivated, passionate, and as Theresa Ambat, a senior undergraduate, learned, persistent. 
According to the program, the major is for highly motivated students to construct a program of their choosing that addresses learning goals not currently offered by the university. The website also mentions that the individual major is not a place where students can pursue an easier version of an existing major. 
Ambat was a sophomore when she first heard of the individualized studies program from a guest lecturer who was majoring in his own custom major, computer music. It wasn't until six months later that she got a response from the department.
Often, individualized studies, or liberal arts educations in general, are criticized for unclear connections to a specific career. In fact, the program at the UW discourages students from attempting to gain career-specific skills from the major which may seem counterintuitive to the widely held belief that higher education is an investment for your future profession. 
Ambat had done a fair amount of shopping around to pick a major by the time she decided to pursue individualized studies. She attempted education, electrical engineering, and physics, all of which incorporate a strong career component. 
However, she found that her passion lies in a cross-section of art and science. At the UW, there are not many majors that venture into that area, so an individually cultivated major seemed like the right path for Ambat and she's not alone. 
Ambat started her application in September 2018, fall quarter of her junior year. 
Ambat applied. But, initially, there was no apply now feature, so she had to email the department to which she received neither a reply nor confirmation. 
Ambat went in to confirm that the application had been received, which it had, and she was told she would receive a response over winter break.
The response never came. She went to the adviser again. He told her she would have an answer in two weeks. Again, nothing happened. It became Ambat's biweekly tradition to visit her adviser.
"My graduation date was relying on this," Ambad said. "I'm lucky enough that my parents are paying for my education, but they were worried they wouldn't have enough money to let me continue after four years."
One predicament that Ambat and many other students face is competition for classes. When students are without a major or in the process of applying, getting classes for that major area can be difficult and locked behind major priority.
Fortunately, the adviser was able to ease some of the stress by telling Ambat she was more than likely accepted into the program. Two out of three committee members had approved her plan, they just waiting for a third committee member, a senior administrator in the College of Arts and Sciences. The adviser did his best to reach the third committee member but to no avail.
At this point, Ambat went to Reddit, a popular online message board, for counsel. 
"[The UW subreddit consists primarily of] ranting about things with their major, things that are going on campus. Mostly just people asking if they'll get into CS," Ambat said.
Redditors of the UW flocked to the post, advising she go to the senior administrator's office and demand an answer. Reddit affirmed her frustration with the staff's unresponsiveness.
With Reddit's advice in mind, Ambat sought a name for this senior administer and was told that he didn't talk to students. 
"This was one instance where I felt like the UW didn't care about me," Ambat said.
Ambat decided to go to the UW's Ombud, an impartial organization that handles conflict between students and staff or administration. To Ambat the lack of care exhibited by administration reminded her of why she wanted to do Individualized Studies in the first place — to be treated as an individual, rather than just another student. 
"Even in a sea of 40,000 students, it may seem like you are just another number to an administrator, but you're not," Ambat said. "Whether you're an artist or an engineer, you matter and you need to know your worth."
Before Ombud had a chance to intervene, Ambat got the response that was nearly half a year in the making. She was in. After all the stress and struggle, after feeling so insignificant to administration, and so alone at this big, big university, Ambat is now studying digital audio and is on track to graduate Spring of 2020. Most importantly, Ambat finally has the control and ownership of her education she came to the program to find.
Reach reporter Hannah Krieg at news@dailyuw.com. Twitter: @Hannah_krieg
Like what you're reading? Support high-quality student journalism by donating here.