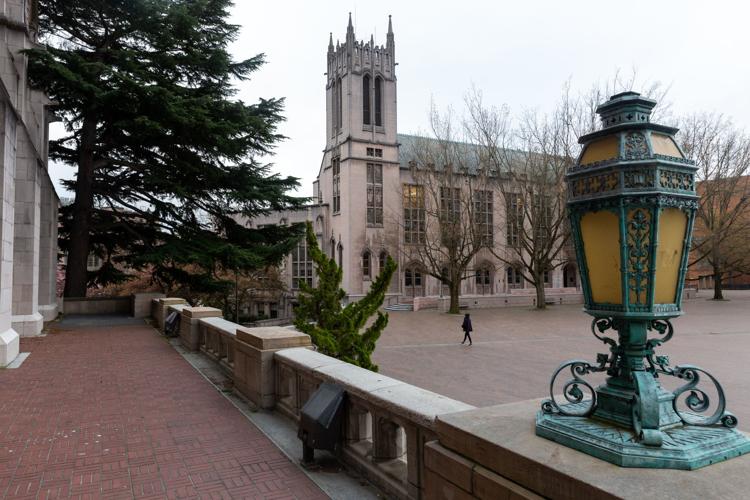 UW Medicine has borne the brunt of the financial impact of COVID-19, with losses predicted to pass half a billion dollars and thousands of workers furloughed. But it is not the only UW entity facing hefty shortfalls. 
The UW's auxiliary units — Housing & Food Services (HFS), UW Facilities, and UW Athletics — have all incurred losses expected to collectively exceed $100 million by the end of September.
This money would be used to pay the salaries of employees across the university from custodians to food service workers.
HFS provides housing to over 10,000 students across 12 dorms and eight apartment buildings. When the UW moved online in the spring, demand for housing dropped drastically and currently only 1,360 students and 200 families remain in residence on campus. 
Students were allowed to suspend their housing and dining contracts for no cost and move out. This, as well as the closing of most food retail venues across campus, resulted in large losses for HFS. Meanwhile, summer conferences, which bring HFS some revenue, have been canceled and demand for housing over the summer and during Early Fall Start is "very low," according to HFS Executive Director Pam Schreiber.
Current estimates place HFS's financial losses at $53.4 million by the start of October, which marks the end of the first fiscal quarter, Schreiber said.
They have, however, made moves to mitigate these losses. A number of dining staff across various HFS retail food venues have been furloughed. 
When the UW first announced the transition to online-only courses, almost all campus food venues like Husky Den, By George, and Cultivate, closed until further notice. This put a number of HFS employees out of work. They were given the opportunity to work temporarily at UW Medical Center (UWMC) and those who chose not to do so were placed on paid leave until May 27 while the rest will be furloughed when their assignment at UWMC ends.
Summer assignments for HFS employees have been curtailed significantly and most employees will be given the choice to furlough or work, appointments for which will be made by seniority. All employees, regardless of employment status, will be eligible for unemployment and will maintain their benefits.
"HFS had in place a sizable required reserve balance and this helped to cushion the initial loss of revenue," Schreiber said. "However, that reserve has been expended."
HFS is required to maintain $20.4 million in reserve, according to Schreiber. HFS, along with the UW Treasury Office, will also be requesting an additional loan of up to $19 million from the Board of Regents to pay for the construction of the newest North Campus dorm: Oak Hall. 
UW Athletics is facing the long-term loss of sports amid the COVID-19 pandemic, which poses a major financial dilemma for the university. According to Forbes data from 2014-2016, the UW has the 19th most valuable football team in the country, bringing in an estimated $84 million on average during those three years. 
President Ana Mari Cauce said in an early April Board of Regents meeting that losing college football could pose a major financial setback for the university.
"It would be devastating across every university," Cauce said. "Every Division I would be in the same boat and would have to figure it out."
Reach Science Editor Ash Shah and News Editor Jake Goldstein-Street at news@dailyuw.com. Twitter: @itsashshah @GoldsteinStreet
Like what you're reading? Support high-quality student journalism by donating here.