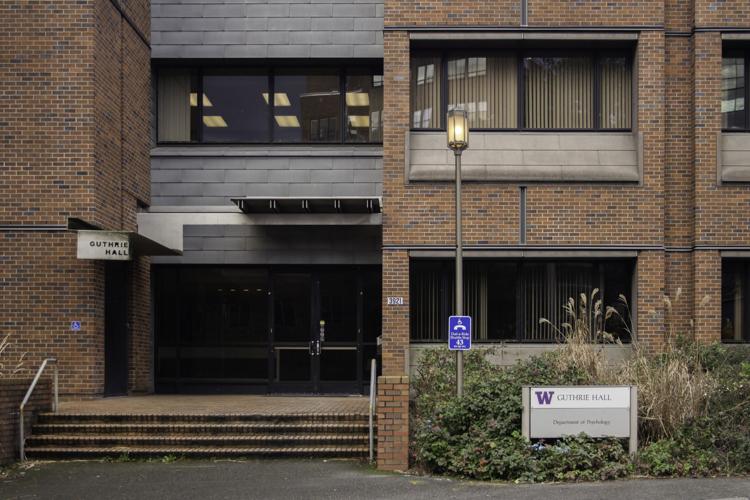 Expecting an admission decision from one's desired major is stressful. The anxious email refreshing, the 20-odd tabs of MyPlan detailing the complicated five-year backup plan, the nagging texts from mom, none of it is fun. 
For sophomore Jennifer Giolitti, the most recent admissions cycle for psychology brought a sigh of relief — one that would prove to be short-lived. 
Early in the evening of Jan. 30, Giolitti received an acceptance email from the department of psychology. Three hours later, after sharing the news with her boyfriend and her closest friends, Giolitti got a second email. 
Psych. 
According to a statement from the department of psychology, 40 applicants to the undergraduate psychology major received a message offering admission to the major, followed by another message that retracted that offer. This was a result of human error as they sorted their lists.
"You just got to feel hope for just a second," Giolitti said. "You got to feel what it was like to have a major for just a second and then have it ripped away from you."
Troubled by this mistake, Giolitti took to Reddit to express frustration with the online UW community. The response was a mix of sympathy for those affected and outrage directed to not only the psychology department, but the UW as a whole. One Redditor went as far as suggesting a lawsuit. 
The Reddit post also sparked conversation about the issue of a cut-off GPA.
To be admitted into the psychology major this cycle, applicants needed a 3.3 GPA for the three required classes, along with a minimum overall GPA requirement. No other factors are considered for admission.
It's no secret that majors within the UW are becoming more and more competitive. Notably, communication is now a highly capacity-constrained major that accepts less than 30% of applicants per cycle. The website even suggests applicants meet with general advisors before applying to discuss backup majors.
"I wanted to get a computer science degree," Giolitti said. "Now I'm just like, maybe geography will take me."
Redditors seemed surprised that the psychology major was capacity-constrained at all.  
"The fact that psychology is supposed to be promoting mental health and it is capacity-constrained is really counterintuitive," sophomore Anita Mean, another student affected by the email error, said. 
As the majors at the UW become harder to get into, students can feel less valued by the university. 
"They could at least have a five-line text box," Giolitti said. "It's a psychology major. It's about connecting with people, or animals, or something cognitive. Grades cannot reflect that."
When asked if she would apply next cycle, Giolitti paused. 
"It's hard to want to apply anywhere that treats you more like a data point than a whole person," she said.
All impacted students were encouraged to meet with the Psychology Advising Office director to learn more about next steps, opportunities to reapply, and for additional resources and support.
"The Department apologizes for this error and the confusion and heartache it caused," the department's statement read.
Reach reporter Hannah Krieg at news@dailyuw.com. Twitter: @Hannah_krieg
Like what you're reading? Support high-quality student journalism by donating here.