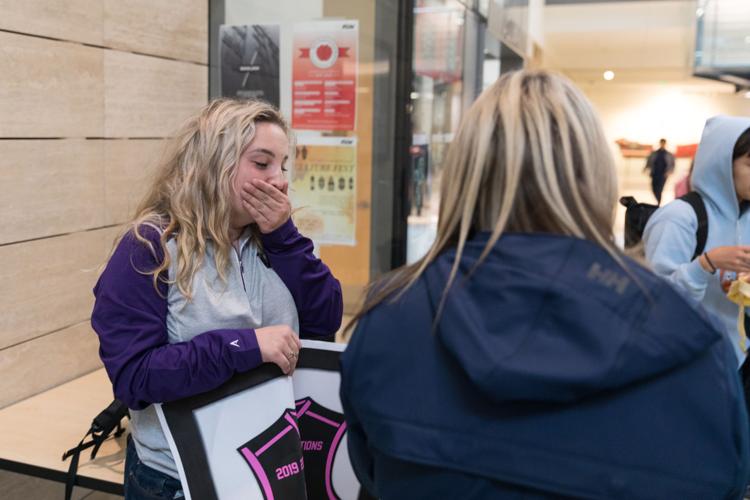 The ASUW Board of Directors (BOD) elections have come to an end with candidates in the Dawg Co. ticket elected in five out of the eight positions, Ignite UW with one position, and Empower UW with two. Members of Impact UW did not win any positions. Students and candidates alike cheered and celebrated the results in the HUB Atrium.
Kelty Pierce of Dawg Co. won the candidacy for president, narrowly beating Nicola Kalderash of Impact UW, with a final vote of 53% to Kalderash's 47%, according to the Elections Administration Committee's election results report. Pierce was ecstatic after her win and was congratulated immediately by her mother and fellow candidates.
"I'm so honored and thankful for this opportunity," Pierce said. "I am so excited for the opportunity to serve students and put student voices at the forefront of everything."
Pierce, who was in tears of excitement, expressed how much she loved the UW community and the school, and that the intensity of the win had not yet set in.
Kevin Mendez, current vice speaker of the student senate and vice presidential candidate with Dawg Co., beat ZeZe Sun with 51.6% of the vote compared to Sun's 48.4% and was equally ecstatic about his win. Arm in arm with Pierce, he expressed his similar enthusiasm.
"I'm just super excited for next year," Mendez said, "I'm so proud of the work we have done this past year; I'm just shaking right now."
Sam Akeyo of Empower UW won the seat for director of university affairs, narrowly beating Kiran Singh of Ignite UW.
Cooper Robertson of Ignite UW won over Anthony Hill of Dawg Co. for director of internal policy.
Sarah Shaklan of Dawg Co. won director of community relations, edging out Vincy Fok of Ignite UW in the final vote.
Sahra Ibrahim of Empower UW won director of diversity efforts over Cameron Tarzaban of Dawg Co.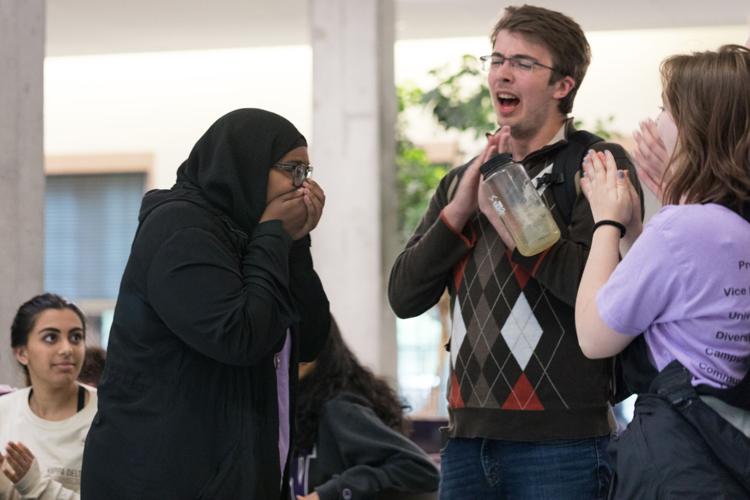 Daniella Calasanz Miño of Dawg Co., with 55.7% of the vote won director of programming.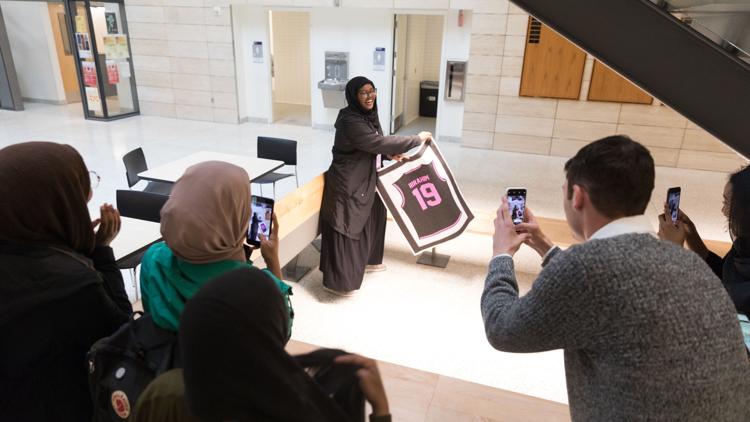 Finally, Brianna Asman of Dawg Co. won director of campus partnerships with a decent margin of 8% over Emily Tran of Empower UW.
Check out the full results at vote.asuw.org.
Reach reporter Thelonious Goerz at News@Dailyuw.com Twitter: @TheloniousGoerz
Like what you're reading? Support high-quality student journalism by donating here.