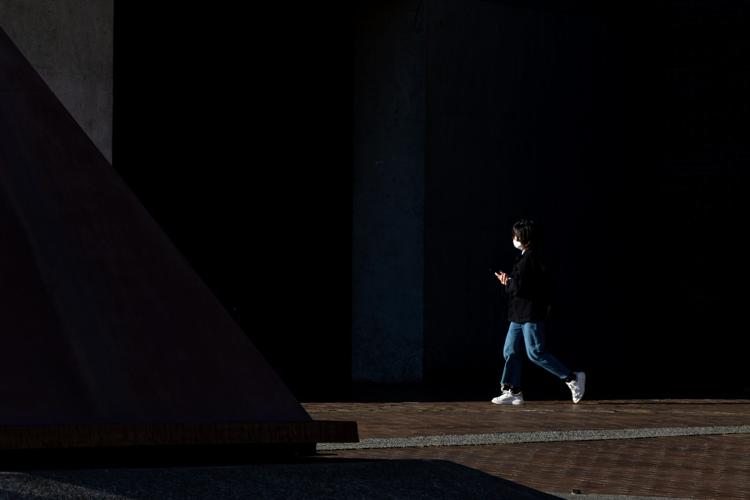 King County issued a public directive last month urging residents to wear face coverings in most public settings, including grocery stores. 
The safety measure comes as Washington state gears to slowly reopen and maintaining 6 feet apart may not be feasible in all public spaces.
Widespread use of face coverings allows for greater mobility and serves as a "tangible reminder" of the public health recommendations surrounding the coronavirus, according to Dr. Marissa Baker, assistant professor of environmental and occupational health sciences.
"We know that one of the primary ways that this virus is spread is through [respiratory] droplets in proximity," Baker said. "If you're going to be in the position that you can't be away from people, then wearing a face covering can help."
But the onus of enforcing mask rules in public spaces has been left up to grocery store employees, which has proved challenging combined with all the other stresses of the ongoing pandemic.
"It's confusing because different people say different things," Lena Stavig, store support cashier at Whole Foods Market on Westlake Avenue, said. "We're not exactly sure what to do if someone refuses."
Oakley Shea, a biology student at the UW and employee at the U-District Trader Joe's, explained how their employer provided personal protective equipment but has been restrained in policing mask compliance.
"There had been so many reports of people in other locations who were harassed or assaulted by customers because they were asking them to wear a mask," Shea said. "We ended up just having a sign at the door and not saying anything to people about it."
While mask compliance is urged, failure to comply with the directive is not punishable. The directive stands as a strong suggestion for the public, not a legal requirement. 
Baker advised against shaming those who are unmasked but instead praising those who are, in an effort to encourage greater compliance.
"There are people who cannot wear masks for a variety of reasons," Baker said. "We want to thank the people who are wearing masks and positively reinforce that that's what they should be doing."
Some grocery stores have gone to great lengths to make masks accessible to patrons. Stavig explained that all Whole Foods Market employees are required to wear a mask and the Westlake location has two table stations that give masks out to customers. But even then, some customers still don't wear masks.
"Some people will take a mask and pretend to put it on and then throw it on some random shelf," Stavig said. "That's extremely frustrating, especially when you're just trying to be there to help."
Shea noted that most Trader Joe's customers were already wearing masks by the time the directive was issued. However, they noted instances where customers were wearing masks incorrectly, either having it rest below their chin or not cover their nose.
Baker pointed out that mask hygiene and protocols are tricky and cannot replace other public health recommendations such as frequent handwashing and social distancing.
"A mask is something that should be done in addition to all the other controls that we hear about," Baker said. "It's one more thing to do in addition to everything else, it's not a replacement for those activities."
However, the increasing use of face coverings in public spaces holds the potential to promote synergy among people in the King County area.
"We have to think of this as we're wearing masks to protect each other," Baker said. "The more serious we take these recommendations and follow them, the sooner we'll start to be able to resume those activities that we want to be doing."
Reach reporter Ellie Pakzad at news@dailyuw.com. Twitter: @ElliePakzad
Like what you're reading? Support high-quality student journalism by donating here.