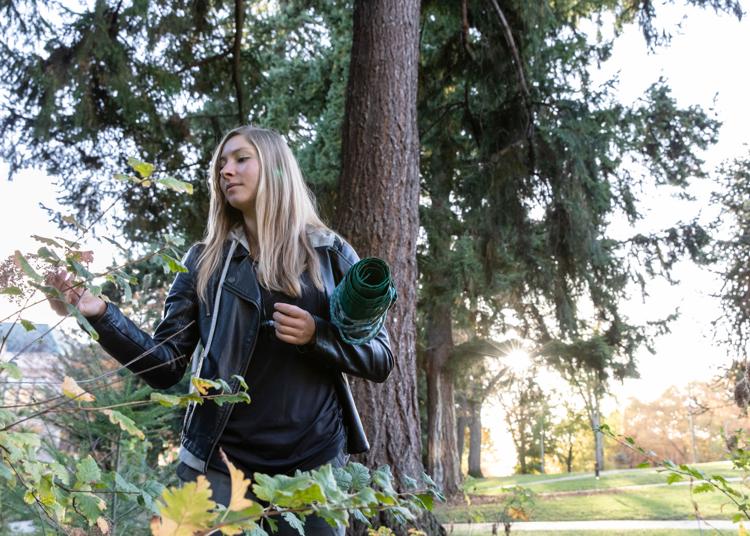 The UW's beautiful architecture, majestic vistas, and abundant flora have repeatedly earned our campus a reputation as one of the most beautiful college campuses in the nation. Among its headline attractions are the Quad's 29 Yoshino cherry trees from 1939, perched neatly in two rows. Looking south from Red Square, you can see the green in the gently swaying trees framing the stoic blue and white haze surrounding Mt. Rainier.
But for the UW chapter of the Society for Ecological Restoration, this vegetation represents not only beauty, but the foundations of a vital ecosystem that in many places is unwell. 
The Society for Ecological Restoration (SER) was founded in 1988 to "sustain biodiversity, improve resilience in a changing climate, and re-establish an ecologically healthy relationship between nature and culture." The UW chapter — the first student chapter in the nation — was founded in 2008 by a group of students headed by post-doc student Lauren Urgenson. Their mission is the restoration of on-campus sites.
SER practices a field of science known as restoration ecology, which centers around restoring ecosystems that have been damaged by human activity. The altered ecosystems are often weakened, limiting their ability to provide ecological services.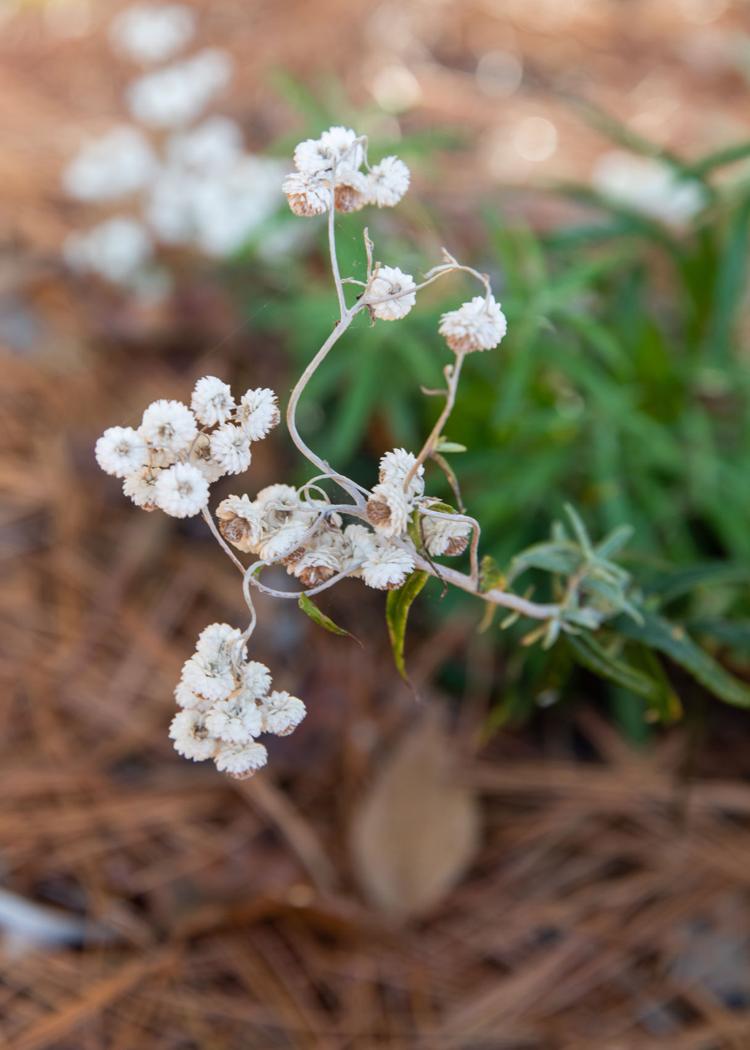 Graduate student and SER-UW President Victoria Fox has worked with the chapter for several years. Before becoming president, Fox served as a volunteer, official "Plant Wizard," secretary, and treasurer. As Fox walked amongst the maples at Heron Haven, a small thicket north of Anderson Hall, she explained that native species actively provide ecological services to the surrounding environment.
"By having a fresh, healthy soil with plants that have roots in it, these plants are able to filter out toxins and other things that aren't good for the water," Fox said.
Other ecological services include pollination, soil compaction, storm and flood resistance, and temperature regulation.
For SER-UW, restoration typically takes the form of removing invasive species and reintroducing native ones. One particularly salient species is English ivy, which was originally brought to the UW as a decoration.
"But as you can see here, it just takes over," Fox said, pointing to the thick ivy climbing up the trees. "Eventually, when given enough time, these guys can take down entire trees."
By posing a threat to the trees at Heron Haven, Fox said, invasive species like English ivy, holly, and Himalayan blackberry pose a threat to the namesake herons that nest in the site's maples. Once invasives are removed, Fox explained, SER-UW can go in and plant native species.
Graduate student Nikoli Stevens spearheads work at the Heron Haven site as part of his ecological science and resource management capstone project. He eventually plans to plant native berries along the walkway, creating what Fox described as "berry corridor."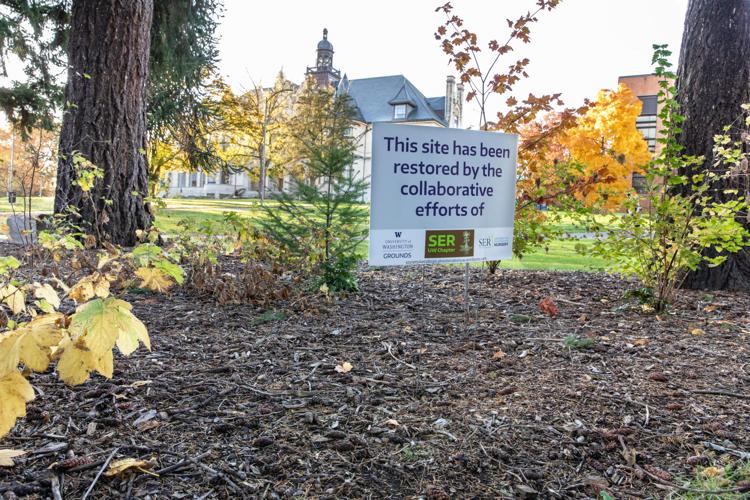 Heron Haven is just one of SER-UW's many worksites. Others include the Douglas fir site near the Quad, the Kincaid Ravine near University Village, and the various sites on the 74-acre Union Bay Natural Area.
At present, SER-UW numbers about 100 people. However, at the time that Fox joined, "it was just a bunch of grad students who went out and gardened for free." 
Although this earlier version of SER-UW had lower numbers, their spirits were still high. 
"It might have been fewer people, but they were all really excited and engaged," Jon Bakker, professor in the School of Environmental and Forest Sciences and SER-UW faculty adviser, said.
With the help of a few grants, those students eventually founded the SER-UW native plant nursery, Bakker said. The nursery, south of the Center for Urban Horticulture now spans over 3,000 feet and holds over 100 species of plants.
Today, though, SER-UW's primary goal remains ecological restoration and how it achieves that is a lot more structured. 
"There's a lot of personnel involved in terms of doing on-the-ground work," Bakker said. "You need to have a good working relationship with the grounds crew to ensure that what they're doing is appropriate and supported by everybody involved."
Members of SER-UW also learn basic plant identification, restoration techniques, and first aid.
"I'd say the future is really promising," Bakker said. "SER-UW has a lot of active and engaged students. The discipline of restoration ecology is active and growing. The United Nations has recently declared that 2020 is to be the decade of ecological restoration, highlighting that we need ecological restoration in ecosystems all around the globe."
For students who want to take part in this movement, SER-UW's website also has many resources to get involved. 
"Sign up for the electronic newsletter," Bakker said. "They send a weekly newsletter with volunteer opportunities and ways students can get involved." 
In addition to the newsletter, students can check the online calendar to view upcoming work parties — or just go straight to the top by emailing Fox directly. 
"Students can get involved by emailing me," Fox said. "And if they want to talk about the SER and getting started, I would love to chat."
Reach contributing writer Matthew Hipolito at development@dailyuw.com. Twitter: @hipolmat
Like what you're reading? Support high-quality student journalism by donating here.