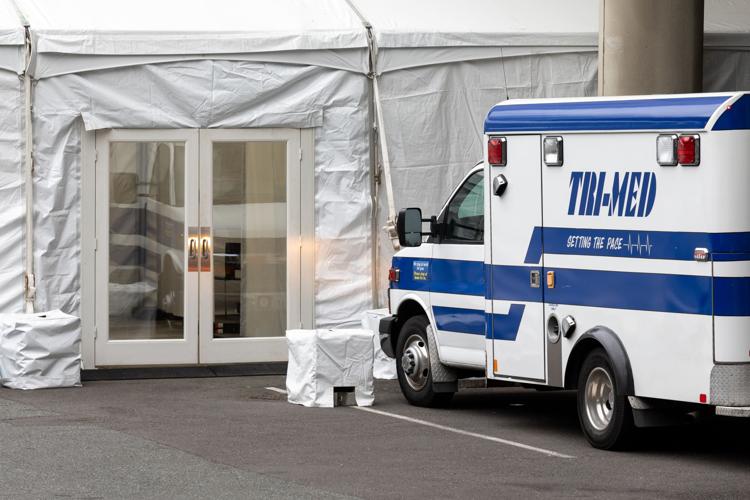 UW Medicine announced Monday it had concluded bargaining with unions and is temporarily furloughing 4,000 of its unionized workers.
This is on top of 1,500 professional and non-union UW Medicine employees who were furloughed last week as the hospital system faces severe economic shortfalls due to COVID-19. The employees will maintain benefits, such as health insurance, during their furloughs set to last between one and eight weeks.
Financial losses are expected to exceed half a billion dollars by the end of the summer, UW Medicine previously announced. UW Medical Center lost $50 million in April alone, largely due to elective procedures which dropped operating room volume by 65%, UW Medicine chief medical officer Timothy Dellit said in a May 8 town hall.
UW Medicine's financial instability also stems from the costs of being on the frontlines of the COVID-19 pandemic, including diagnostic testing and personal protective equipment. 
The furloughs come as UW Medicine has been in negotiations with the UW Housestaff Association (UWHA), which is calling for increased pay and better working conditions. The union took out an advertisement in The Seattle Times earlier this month to demand contract reform.
Zoe Sansted, vice president of operations of UWHA, did not immediately respond to a request for comment Monday afternoon. 
UW Medicine has announced various other measures to reduce expenses including reducing salaries for senior staff members and implementing strict restrictions on discretionary spending. 
The hospital is slowly resuming surgeries and has seen an increase in the number of patients coming into the clinics, according to Lisa Brandenburg, president of UW Medicine hospitals and clinics.
"We're at our lowest number of COVID patients in the system since the crisis started," Brandenburg said. "And we have a number of measures in place to make sure it is absolutely safe for patients."
Dellit said in the town hall that the hospital system has received money from the federal government through the stimulus package passed in late March, but that "it definitely does not make up the difference there."
"These steps will achieve an estimated savings of $76.5 million, on top of the approximately $180 million UW Medicine has secured in federal funds and state commitments," according to UW Medicine.
Reach News Editor Jake Goldstein-Street and Science Editor Ash Shah at news@dailyuw.com. Twitter: @GoldsteinStreet @itsashshah
Like what you're reading? Support high-quality student journalism by donating here.