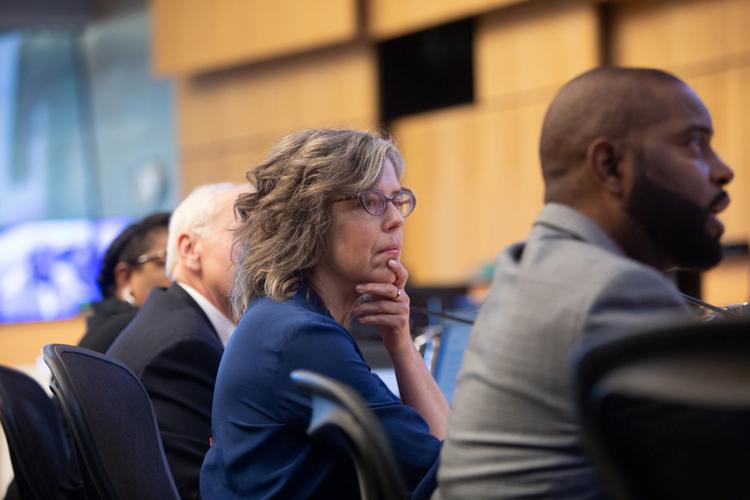 Lisa Daugaard, executive director at the Public Defender Association (PDA) and one of the 2019 MacArthur Fellows, has a long history of fighting for criminal justice reform. A Washington native who obtained her undergraduate degree from the UW in 1983, she began actively engaging in justice reform in New York in 1992.
Daugaard began actively working against the "broken windows policing" utilized by the administration of then-mayor Rudy Giuliani. "Broken windows policing" is a strategy based on the idea that disrupting low-level crime prevents more serious criminal acts from happening. 
Daugaard explained that this policy was carried out with zero tolerance. After witnessing how this system led to mass incarceration and long-term detrimental effects for those it targeted, Daugaard became heavily invested in representing minor offenders. 
"It became really obvious how the criminal legal system was interfering with every aspect of folx' efforts to get their feet under them and live a life of meaning," Daugaard said. "Just constantly being interrupted and compromised by being pulled into jail."
Daugaard's interest in the criminal legal system was no longer just fixated on questions of equity and opportunity — she was now specifically focusing on low-level crimes as well.
With four years of legal experience, Daugaard moved back to Seattle and started searching for ways to assist those who were struggling with similar issues as those in New York. At the recommendation of resident lawyers, she joined Seattle's Public Defender Association (PDA).
The PDA currently partners with service providing agencies, local community and political leaders, mental health and drug treatment facilities, as well as the police, in order to run a program called Law Enforcement Assisted Diversion (LEAD).
Daugaard helps run LEAD, the program itself being a result of understanding that simply reducing punitive justice was not enough to counteract the detrimental effects it had already accrued. Rather, many people need care that could help them rebuild. 
LEAD distinguishes itself from other methods of incarcerative diversion by putting an emphasis on the interpersonal. Daugaard stressed the importance of informed care in situations where participants might not be able to operate under strict procedure for receiving aid and that case-by-case consideration is imperative. Also, by having participants actively take part in their own recovery program, clients benefit from a compelling force of hope.
"Folx often gain strength and almost a sense of energy around tackling even bigger challenges," Daugaard said. "So they are active participants in the program themselves, not just recipients."
Additionally, LEAD looks to combat restrictive time constraints by providing an extension of support past when aid might traditionally be considered complete. 
"Some people hit rough spots and need to be in contact," Daugaard said. "We're not setting people on a two-year track and telling them 'good luck.'" 
Regarding the future of criminal justice, Daugaard believes that cooperation from all agencies involved is vital. She understands how easily it is for activists to condemn sectors that have historically enabled mass incarceration. However, following continued collaboration with the Seattle Police Department, Daugaard asserts that many officers agree that there is an intrinsic flaw in the execution of criminal justice and are amicable in working toward a solution. 
Likewise, she hopes that other systems will work to improve accessibility. For example, Daugaard wants to see housing become steadily available to active drug users or those with a criminal record. Additionally, she hopes medical care can be administered outside of office environments and without requiring identification.
"The writing has been on the wall that mass incarceration was a fundamental error for almost a generation," Daugaard said. "It's time to figure out what comes next, and for that we actually have to reach across lines of division and find partners wherever we can."
Though radical criminal justice reform might seem like a massive undertaking, Daugaard is potentially one of the best qualified to undertake it. As a recipient of one of the 2019 MacArthur Fellowship grants, she proved that she possesses "exceptional creativity," "promise for important future advances based on a track record of significant accomplishments," and "potential for the Fellowship to facilitate subsequent creative work" and is receiving a $625,000 grant over five years. 
Plus, she's not alone. LEAD has an abundance of capable organizers and contributors, including Daugaard's co-workers at the PDA. Tim Candela, a long term associate of Daugaard's, reflected on her character.
"She holds to her convictions, dynamic at understanding multiple truths, and uplifting those truths," Candela said. "Many people love Lisa, many people dislike Lisa, but everyone appears to want Lisa's approval, I call it the Daugaard effect. Love her or hate her — it's always nice to get approval from a genius."
Reach reporter Aaron Kerschner at news@dailyuw.com. Twitter: @Aaronkerschner
Like what you're reading? Support high-quality student journalism by donating here.