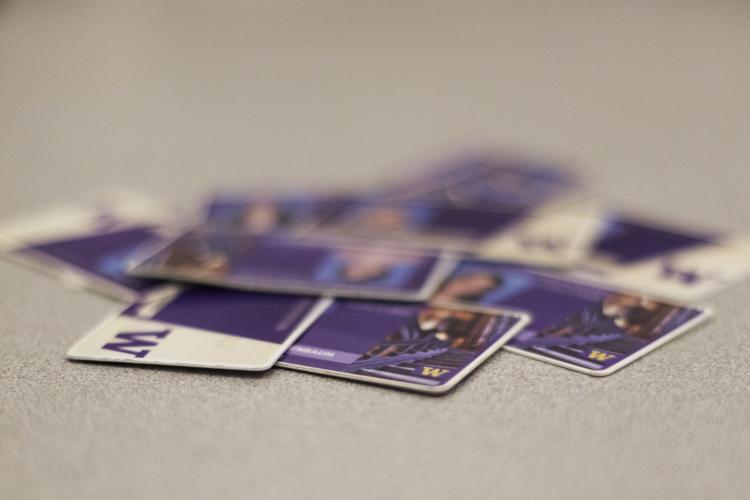 State legislators and UW students are hoping to mitigate mental health issues on college campuses by putting crisis hotline numbers on the back of newly issued ID cards. These numbers would most likely include the National Suicide Prevention Lifeline and local crisis lines, according to ASUW Senator Alex Davidson. 
It's a change that's already been implemented at Gonzaga and Washington State University, and last spring state Rep. Gerry Pollet (D-46) introduced a bill that would require all state universities to do the same.
HB 1735 focused on behavioral health and encouraged state universities, including community and technical colleges, to provide numbers for mental health services. 
While it ultimately did not pass, Pollet was undeterred, noting that the change could happen without governmental action. 
"I'm a little bit scratching my head about why the UW and other schools aren't doing it without a legislative mandate," Pollet said. "There's no real cost … it's a real easy change to make." 
Pollet also spoke on the bill at the ASUW Legislative Reception on Friday, Nov. 15, which inspired Davidson to further lobby for the issue on campus. According to Davidson, Housing & Food Services (HFS), who controls the Husky Card account and office programs, confirmed they would start discussing the idea as soon as their next meeting.
"At the moment, I've stopped working on the legislation," Davidson said, hoping HFS will quickly decide to make the change. He noted that mental health has been a "driving force" of the student senate.
The state Legislature has also shown a similar effort. In their 2017-2018 session, they passed SB 6514 concerning the ability of higher education institutions to prioritize suicide prevention.
Putting mental health resources in reach of every student would improve the currently lacking services at the UW. Currently, wait times for mental health counselors can be several weeks for students. Hall Health and the Counseling Center are currently working toward overhauling the UW's entire mental health system. Youth suicide rates have increased dramatically in recent years, and Pollet noted the usefulness of having that hotline available. 
"This is, I think, a no-brainer … it dramatically increases the use of crisis lines and we know it's a tool that will save lives," Pollet said. 
To get help, call the National Suicide Prevention Line (1-800-273-TALK), or (1-800-273-8255).
Reach reporter Hope Morris at news@dailyuw.com. Twitter: @hopexmorris 
Like what you're reading? Support high-quality student journalism by donating here.