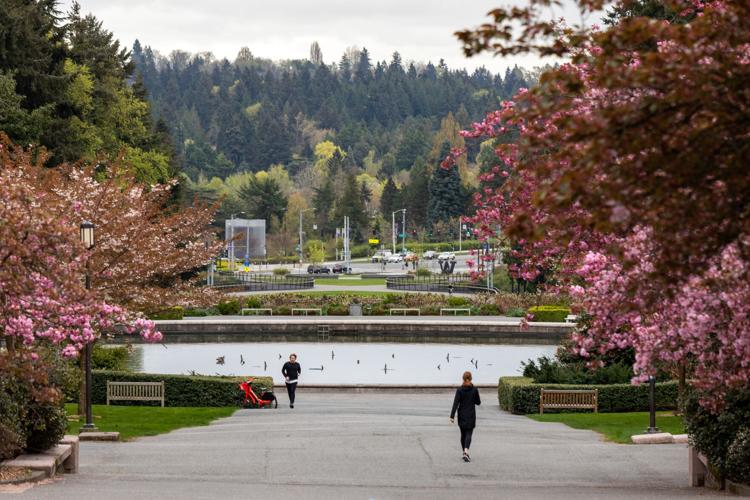 Throughout history, there has been alarmism among some that overpopulation would lead to famine, wars, and epidemics.
Today, the world population is around 7.7 billion, and overpopulation is still of concern for governments and economists interested in understanding how countries will change due to age structure, which can alter health care, environmental, and economic needs.
To address this problem, population models, which are based on fertility, migration, and mortality rates, have become a promising tool for planning a country's response to fluctuating populations.
According to a report published by the UW's Institute for Health Metrics and Evaluation (IHME), the global population will continue to rise through the 21st century, peaking at 9.73 billion in 2064 before declining to 8.79 billion in 2100.
"Our findings suggest that the decline in the numbers of working-age adults alone will reduce GDP growth rates that could result in major shifts in global economic power by the century's end," the IHME said in a statement.
This decline in population has already led to shifts in certain countries, like Japan, which has seen an increase in labor force participation of 65- to 69-year-olds from 15.3% to 20.8% over a 25-year period.
For other areas, like Sub-Saharan Africa, population growth has remained relatively high, which has increased labor forces and created a higher GDP over time. However, these fertility rates have and will continue to decline, creating an inverted population pyramid that radically alters the way people live in those countries.
"When you have an inverted pyramid, younger people will need to take care of a greater number of older people that retire and will pay for their expenditures," Dr. Ali Mokdad, health metric sciences professor, said. "The impact will affect economic growth and how well people will be taken care of."
While the downsides of declines in the population are partially offset by the introduction of automation, these countries will still require other solutions to combat the potential decrease in economic production.
"Immigration can help some countries maintain their working age populations and support economic growth even in the face of declining fertility rates," said the IHME. "Countries that turn to immigration will need to strategize on how to welcome and support immigrants and embrace growing diversity in their populations, as well as ensure that migrants' home countries also benefit."
The decreasing population size and fertility also signify a rising education level in many parts of the world. Contraceptive access and education for women were considered major factors that will lead to declines in fertility rate across all nations
In order to sustain and increase GDP over time, countries need to take into account how women's rights and education are being supported. Within countries that are trying to encourage fertility, the report cautions any challenges made to reproductive freedoms and rights.
"Education for women means not only a better quality of life for herself, but her family," Mokdad said. "We could do more to support the rights of women to benefit everyone."
Reach reporter Andy Chia at news@dailyuw.edu. Twitter: @GreatBaconBaron.
Like what you're reading? Support high-quality student journalism by donating here.