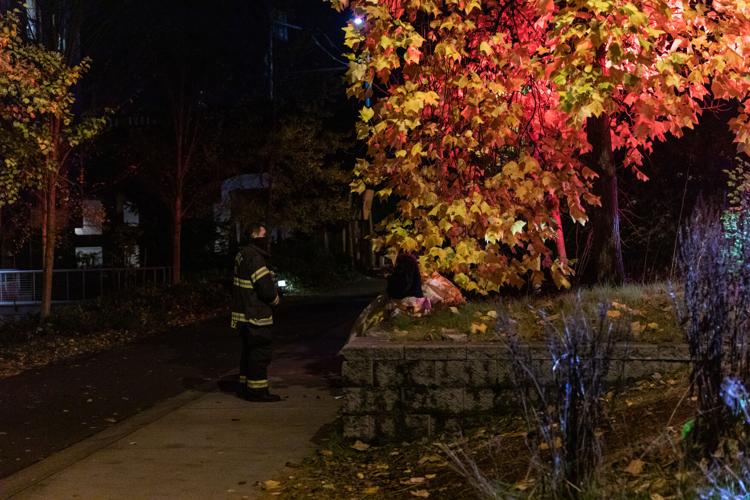 Fire and smoke engulfed a homeless encampment Sunday evening under the University Bridge at the public art installation, "The Wall of Death." 
Two residents of the encampment, Derrick Shelton and Lucy Walker, said a grill they used to cook caused the fire that burned tents and other items, creating billowing smoke across the southern edge of the U-District. 
"The wind blew it," Shelton said, referencing the grill. "I couldn't catch it."
About five tents caught fire causing multiple small explosions from propane tanks, according to fire department spokesperson Kristin Tinsley. 
However, no one was injured, Tinsley said.
Flames and smoke from the fire appeared to climb above University Bridge as residents from the on-campus apartment buildings, Mercer and Stevens Courts, flocked to the Burke-Gilman Trail to watch. 
Friends of Shelton and Walker visited the area after the Seattle Fire Department extinguished the fire. 
"It's good to see everyone's still alive," one acquaintance said. "I was actually really concerned and I decided to make a trip down here."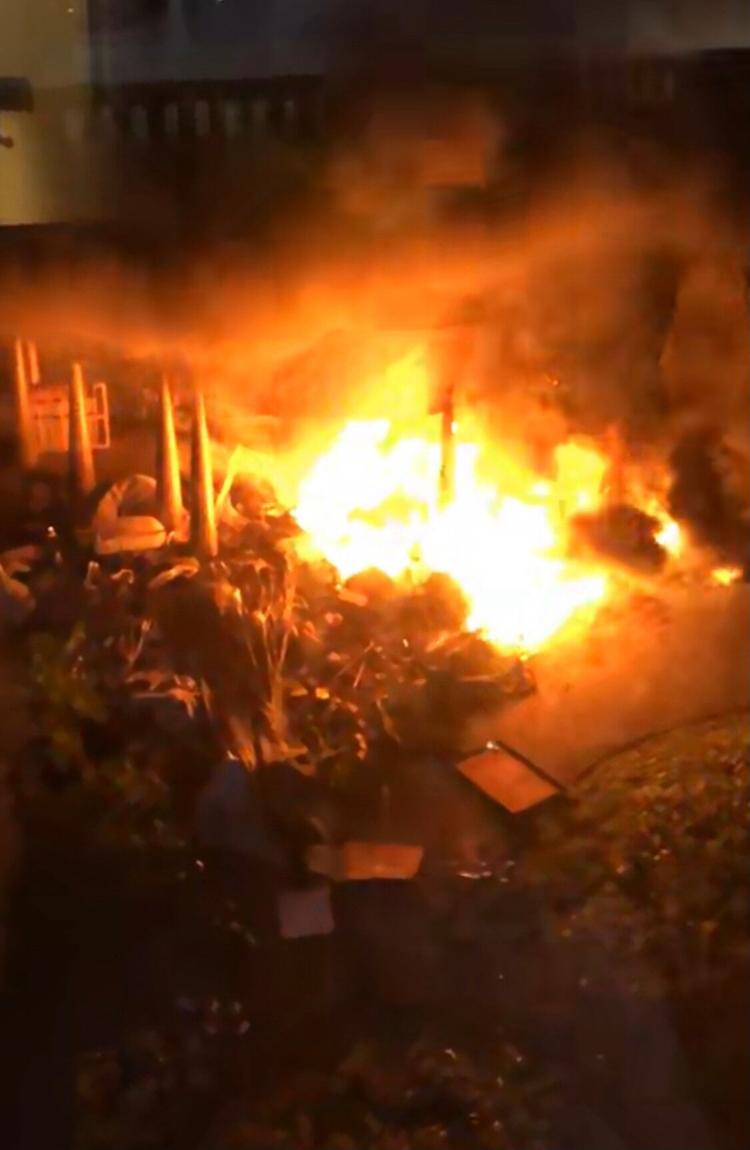 Another friend, Logan Spear, was a few blocks away outside Bulldog News on The Ave when the encampment caught on fire. 
"I saw the black smoke coming up," Spear said. 
The Seattle Police Department and the Seattle Fire Department both responded to the incident. The Downtown Emergency Service Center's Mobile Crisis Team (MCT) was also called to provide assistance to those affected. 
Crews returned to the site late Sunday evening after another fire erupted, but Seattle firefighters said it was unclear if it was related to the earlier incident.
Reach contributing writer Hannah Sheil at news@dailyuw.com. Twitter: @thehannahsheil
Like what you're reading? Support high-quality student journalism by donating here.