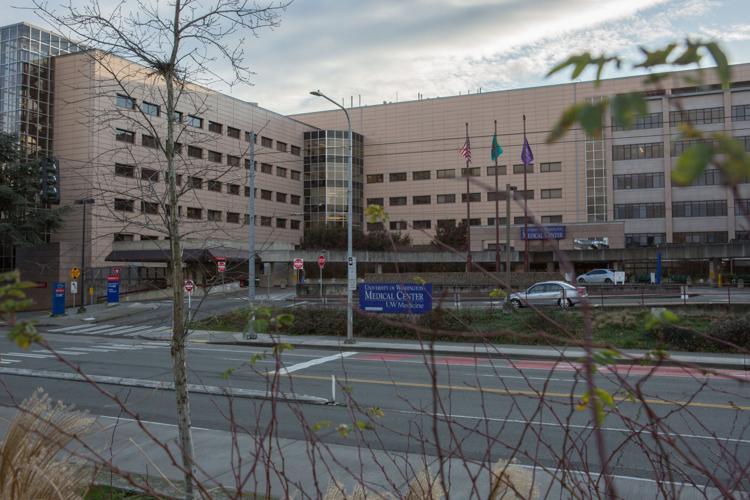 In response to Washington's severe shortage of psychiatrists, last July UW Medicine launched the Psychiatry Consultation Line (PCL), a resource it is now working to improve.
Modeled after a similar program at Seattle Children's Hospital, the PCL is a telephone hotline allowing healthcare providers statewide to consult UW Medicine psychiatrists — usually for about 15 minutes — regarding mental illness treatments for patients. 
The most common complications providers call about are when treatments don't work for patients or cause side effects. Providers may also wish to consult psychiatrists for advice regarding which types of psychotherapy may benefit a patient's specific condition and circumstances.
The PCL currently operates during weekday business hours. By July, the program will be expanded to operate 24/7.
The entire nation is suffering from a dramatic lack of psychiatrists, but the problem is particularly severe in Washington state; for 2020, Mental Health America ranked Washington 45th for its high prevalence of mental illness and low access to care. 
Inaccessibility to care can largely be attributed to the staggering lack of primary care providers in rural areas; in 2016, 18 of Washington's 39 counties had no psychiatrists at all. 
Due to the shortage, many mental health conditions in rural Washington are treated by primary care providers instead of psychiatrists. However, they can only do so much within psychiatry when it's not their specialty, making telehealth programs like the PCL important for creating equal access of care across the state.
"The UW PCL program expands the psychiatrist's reach and will hopefully get a great many patients pointed in the right direction in terms of effective treatment," Dr. Ryan Kimmel, the interim chief of service for psychiatry at the UW Medical Center, said in an email.
In addition to issues of proximity regarding rural patients, the PCL also intends to target socioeconomic disparities in treatment. Fully funded by the Washington State Health Care Authority, the PCL is completely free for all providers and patients in the state. This includes providers and patients in correctional facilities and hospital emergency departments that disproportionately treat more marginalized groups.
"We hope that this kind of program is a positive step towards addressing the geographic and economic disparities in access to care that contribute to worse behavioral health outcomes for disadvantaged populations," Kimmel said.
There are natural limits to remote consultation. The PCL emphasizes that consultations do not establish a relationship between the remote psychiatrist and patient, and that it is still up to the provider calling to make their best judgment.
"Our PCL program doesn't supplant traditional, outpatient mental health care," Kimmel said. "Certainly not every case or situation will be appropriate for a provider-to-provider consultation program."
But the PCL is just one of various telehealth programs UW Medicine has used or has been developing, including video conferencing with both patients and providers.
"The UW PCL program is just a start and we will continue to innovate and expand the kinds of services we provide to patients in Washington state," Kimmel said.
Reach reporter Natalie Rand at news@dailyuw.com. Twitter: @n_rand_
Like what you're reading? Support high-quality student journalism by donating here.